Here are some of my favorite farming games currently available, or coming soon, for the different consoles.
It seems that these days new farming games are coming out left and right. And because most single-person or small-team indie groups tend to build their games on PC, we get a lot of these awesome farming games on PC first. Compared to ten years ago, Steam is overflowing with farming games! Sometimes they come to console later, but some will remain exclusive forever.
But there is good news for everyone who has a preference for console gaming, or who doesn't have a game-worthy PC right now. We've put together a satisfyingly large list of farming games that are either already available on console, or are confirmed to be coming to console at a later time.
Here are some console games that contain farming, growing or gardening mechanics, and they are all available on at least one dedicated gaming machine that is currently still in production. But they are not all in the same genre, and the emphasis placed on farming is different in each game, so these lists represent a variety.
I hope you'll spot some of your favorites here, and maybe even have a few more to tell me about, so we can continue to make this list longer and longer.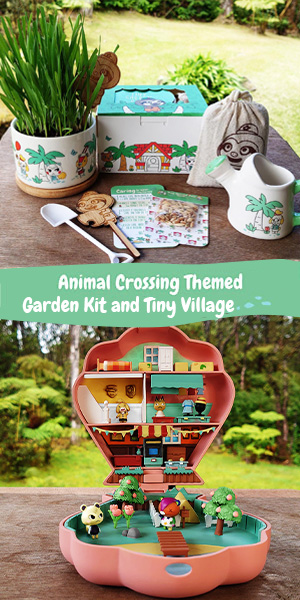 Farming Games You Can Play Right Now
Doraemon: Story of Seasons (Switch and PC/Steam
For the ones who are not familiar with Doraemon Story of Seasons, it is a crossover game that combines the best out the beloved farming sim Story of Seasons and the more adventure driven Doraemon.
More info on Doraemon Story of Seasons here!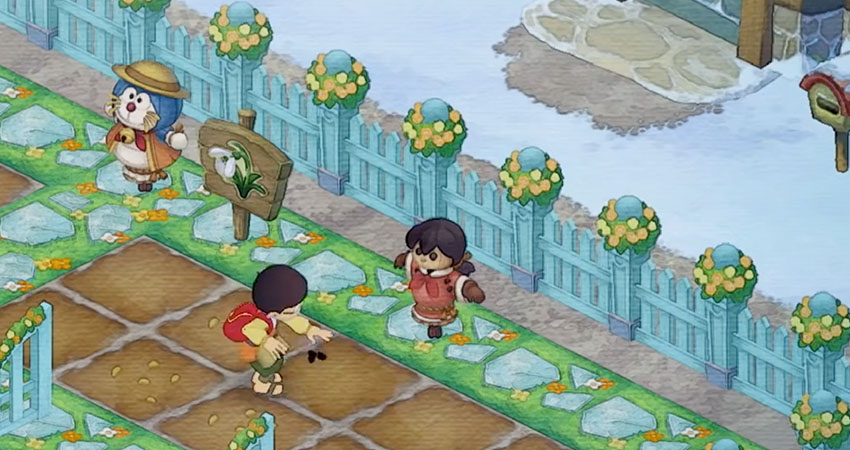 Farming Simulator (Switch, PS4, Xbox One, various versions)
Take on the challenges of the modern farmer! Explore a huge open world including a detailed North American environment, loaded with farming activities, over hundreds of acres of land. Drive over 250 authentic farming vehicles and equipment from over 75 manufacturers, including brands such as Challenger, Fendt, Massey Ferguson and Valtra.
More info on Farming Simulator here.
Yonder: The Cloud Catcher Chronicles
For those with their head in the 'clouds', who have not yet played or heard of Yonder: The Cloud Catcher Chronicles, it is an aesthetic open-world adventure game. It was initially released for PC and PS4 on July 18th 2017. It was released for Switch on 17th May 2018.
Farm Together
Farming games are on the up rise. Everyone is starting to enjoy our favorite laid back and relaxing video games. The latest addition to the Farming Sim genre is Farm Together. A multiplayer or single player ( however you prefer to farm ) game made by Milkstone Studios. Farm Together released just a few days ago, and it is already stealing the heart of Stardew Valley and Harvest Moon fans.
More info on Farm Together here.
Slime Rancher (PS4, Xbox One)
Slime Rancher, developed by Monomi Park, is a first-person farming simulation game with adorable pink slimes. Search for special treasure pods throughout the Far, Far Range and discover each slime's unique secret style. Once discovered, you will be able to re-style every slime of that type whenever you choose!
More info on Slime Rancher here.
The Stillness of the Wind (Switch)
The Stillness of the Wind is a beautiful and unique take on the traditional and very popular farming game genre. The game focuses on Talma, an elderly woman who is spending her late days on her farmstead growing food, making cheese and tending to animals. The Stillness of the Wind packs everything you come to except from amazing farming games, such as Stardew Valley, Harvest Moon and Story of Seasons to name a few
More info on The Stillness of the Wind here.
Harvest Life (Switch)
Harvest Life is taking a cute approach to the oh so adorable farming life simulation genre. In this game the player will of course do some extensive farming, taking care of livestock and exploring the gorgeous environment. But beyond it's usual farming features, the game also delivers an intriguing story line.
More info on Harvest Life here.
Castaway Paradise (PS4, Xbox One)
Your adventure on your very own tropical island. This is your island, your adventure! Do whatever you like! "Decorate the island, play dress up, collect bugs, grow crops and help your new neighbors."
More info on Castaway Paradise here.
Deiland (PS4)
Deiland is a single-player adventure RPG with several sandbox elements, such as farming, crafting, and building. Put on the mantle of the Little Prince of Deiland and rule over your own planet!
Stardew Valley (Switch, PS4, Xbox One)
In the Stardew Valley multiplayer mode, players can invite friends to their game and even provide them with their own little cabin. The Co-Op mode quickly became a fans favorite way to enjoy the much popular farming-sim.
More info on Stardew Valley here.
My Time at Portia (Switch, PS4, Xbox One)
My Time At Portia has officially been released on PS4, Xbox, and Nintendo Switch! In this article, we are going to look at the key differences between the PC and Console versions as of the initial launch. Even though the two versions are very similar, there are some very noticeable differences on the console.
More info on My Time At Portia here.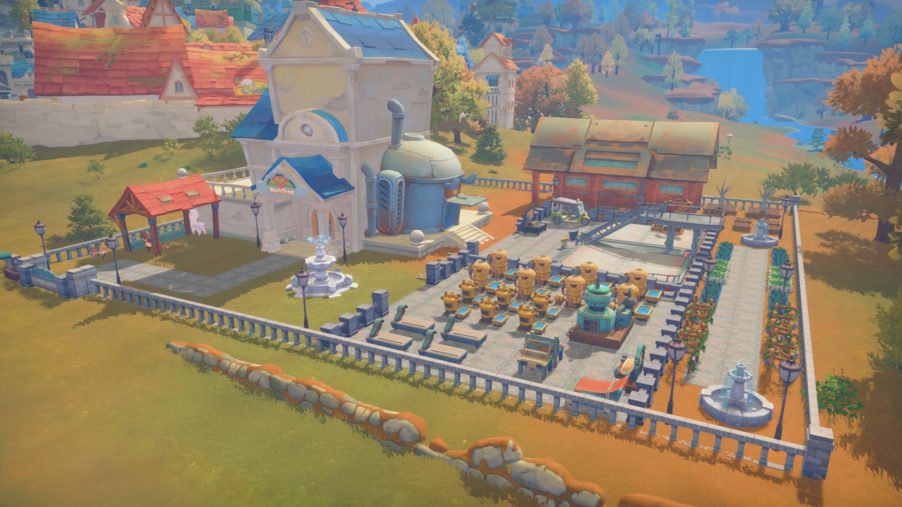 Dragon Quest Builders (PS4, Switch)
Gather, craft and build the kingdom of your dreams to restore the ruined world of Alefgard. As the legendary Builder, you'll construct rooms, towns and defenses while fighting monsters.
More Info on Dragon Quest Builders here.
Dragon Quest Builders 2 (PS4, Switch)
Get ready to build a whole new world to your liking, and save the realm from Hargon. Hargon is back again and wishes to plunge the world into darkness and simplicity, striping the inhabitants of the land their ability to craft anything.
More info on Dragon Quest Builders 2 here.
Graveyard Keeper (Switch, PS4, Xbox One)
Graveyard Keeper appears to be a darker game than what you would normally expect on your daily visit to myPotatoGames, but a closer look at the game reveals that its not much different from beloved franchises like Stardew Valley and other simulation games in the genre.
More info on Graveyard Keeper here.
Forager (Switch, PS4, Xbox One)
Forager was released April 18th by Indie developer HopFrog and published by Humble Bundle. Humble Bundle is the same company to work on other popular titles such as Mineko's Night Market and Inkenfell. Within a short week, Forager has already begun to take over the internet through streams and videos. It has also already received many very positive reviews!
Plantera (Switch, PS4, Xbox One, 3DS)
Plantera is a farming-style clicker game that was released in 2016 by indie developer, VaragtP. With a "Very Positive" rating and over 3,000 reviews on Steam, it is easy to see why the developer has announced plans for a Plantera 2. Once finding out about this, myPotatoGames approached the developer to find out more information about the popular indie game sequel.
Little Dragon's Café (PS4, Switch)
Little did I know when I started to play Little Dragons Cafe that I'd become so invested in the story line and characters. A small family of a mom, brother, and sister run a cafe together. One day, mom gets sick and you find out that she's half dragon. An old man appears and tells the brother and sister that if they run the cafe together and raise this baby dragon well, their mom will be cured.
More info on Little Dragons Cafe here.
Ooblets (Xbox One, PC)
In case you haven't heard, Ooblets is an extremely adorable farming SIM/creature collection game in the style of such classics as Animal Crossing and Pokemon. Only in this game, you don't need to necessarily catch your creatures, instead, you grow them in your awesome garden! Your little friends will help you do many things as you explore the expansive lands before you.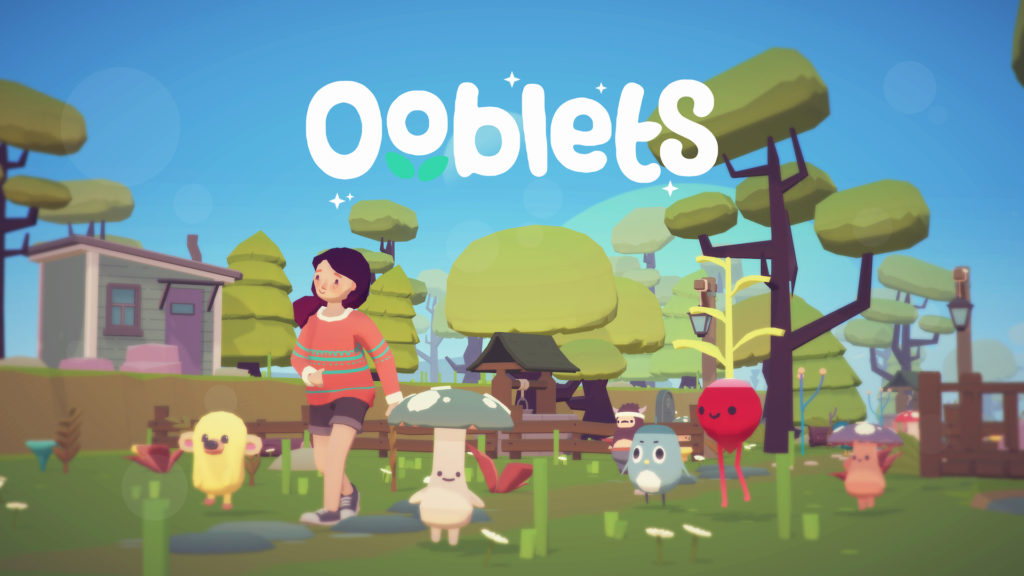 Earthlock (Switch, PS4, Xbox One)
The story is set in the world of Umbra, a world that has been affected by a catastrophic event that has ceased the world from rotating (thus the title Earthlock). The horrible event, known by the people as the Deadly Halt, has left the world in disarray.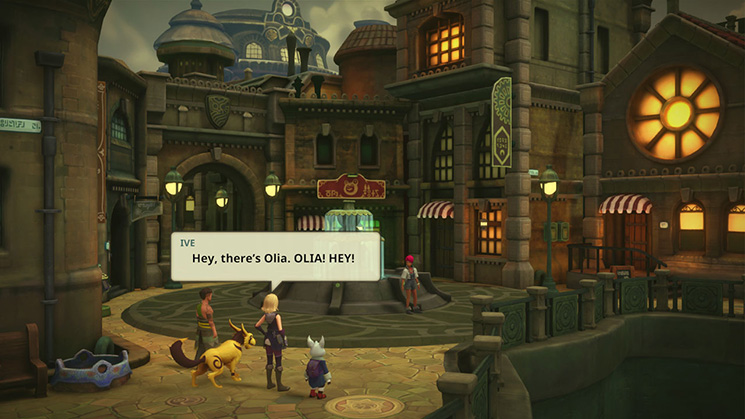 Terraria (Switch, PS4, PSVita, Xbox One)
Terreria is a game about adventuring, building, resourcing, and generally just doing anything you want, whenever you want and how you want it! The randomly generated worlds of the game keep gameplay fresh for weeks, months, and years to come.
Junk Planet (Switch)
"Clean up junk while bringing plants and creatures to life. Freely reclaim the Junk Planet in this 2D sandbox game. The game takes place on Junk Planet, a planet that was bombarded with so much junk, it was completely ruined. It's here that a peculiar pair meet by chance and their story begins."
More info on Junk Planet here.
Harvest Moon: Light of Hope (Switch)
Looking for a fresh start and some new surroundings, you set off on a voyage to begin your new life! Unfortunately, the weather has different plans, as your ship is hit by a monsoon, and goes down! You drift into a small harbor town, now in a shambles from the storm, where a young doctor named Jeanne saves your life.
More info on Light of Hope here.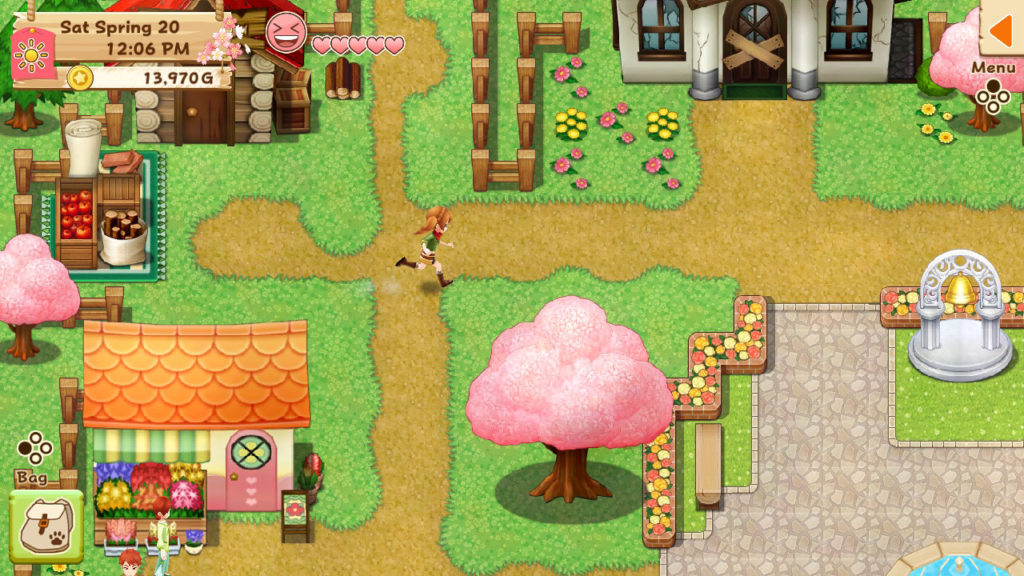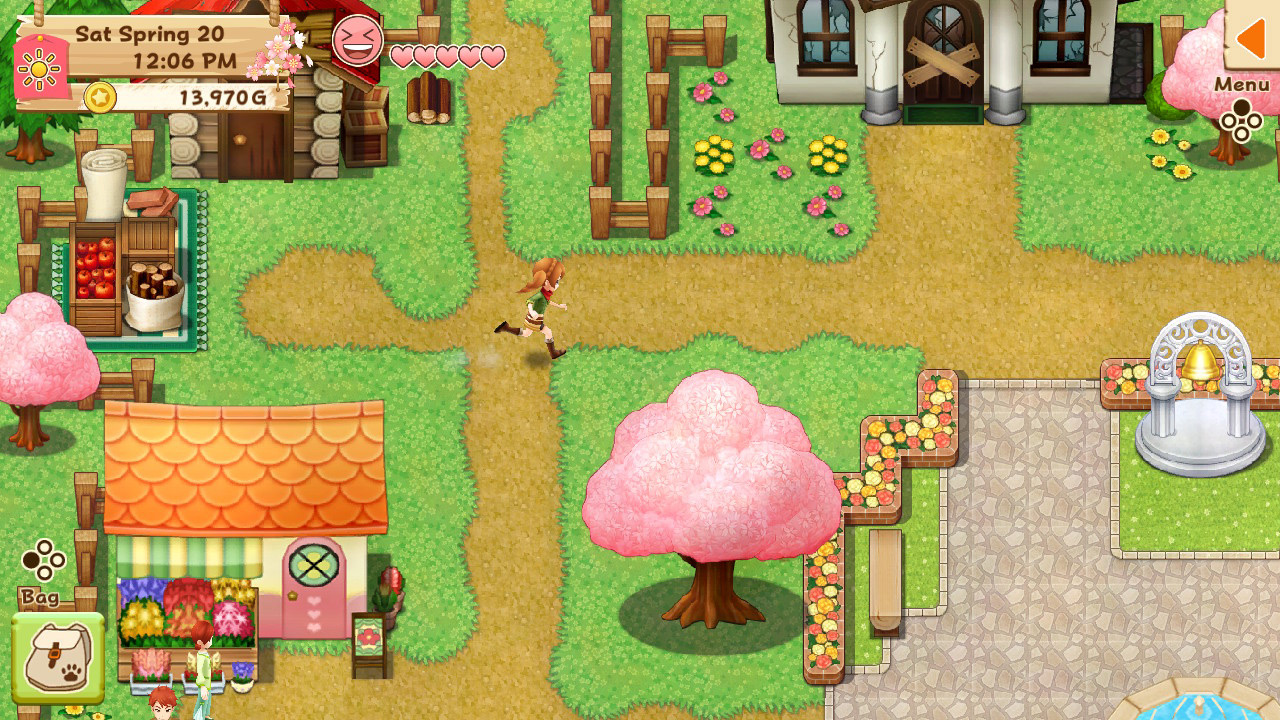 Return to PopoloCrois: A Story of Seasons Fairytale (3DS)
Story of Seasons: Trio of Towns just came out, but this is whole different game within the same franchise. It combines the best you know from Story of Seasons and turns it into an adorable RPG Adventure Game. Popolo Crois comes with an engaging story line, and interesting characters that you will meet along the way.
More info on Return to PopoloCrois here.
Ever Oasis (3DS)
Ever Oasis sports a team structure during dungeon crawling that's reminiscent of Xenoblade. It seems like gameplay focuses mostly on combat when you're in these dungeons. Other than that, mission and story structure are about what you'd expect from the average RPG.
Rune Factory 4 (3DS)
"Establish a new life in a new country, developing relationships, cultivating the land and adventuring with comrades on an epic quest that begins with a humble tumble. Designed for beginners and series veterans alike!"
More info on Rune Factory 4 here!
Story of Seasons (3DS)
"Longtime series producer Yoshifumi Hashimoto returns to lead a veteran 'Bokujo Monogatari' development team as the series is reborn in the West with its new name, STORY OF SEASONS."
More info on Story of Seasons here!
Story of Seasons: Trio of Towns (3DS)
Story of Seasons: Trio of Towns is the sequel to the immensely popular Story of Seasons for 3DS. It features a richer gameplay and a huge open world to explore. Harvest Moon fans have long considered this game a worthy successor to the popular farming franchise.
More info on Trio Of Towns here.
Harvest Moon: A New Beginning (3DS)
"Your parents recently offered you a chance to renovate the abandoned family farm, but reviving a successful ranch requires rebuilding the town. Can you find the materials and blueprints that allow you to create the best community in the land?"
More info on A New Beginning here.
Animal Crossing: New Leaf (3DS)
The 'Welcome Amiibo' update to New Leaf brought with it a variety of new features, including a campsite area, much like the one seen in Animal Crossing Pocket Camp. With the Welcome Amiibo update coming to New Leaf in the same period of time that Animal Crossing Pocket Camp was meant to release, it's blatantly obvious that the two titles were supposed to have the connectivity that Nintendo had teased
Animal Crossing: New Horizons (Switch)
If the hustle and bustle of modern life's got you down, Tom Nook has a new business venture up his sleeve that he knows you'll adore: the Nook Inc. Deserted Island Getaway Package! Sure, you've crossed paths with colorful characters near and far. Had a grand time as one of the city folk. May've even turned over a new leaf and dedicated yourself to public service! But deep down, isn't there a part of you that longs for…freedom? Then perhaps a long walk on the beach of a deserted island, where a rich wealth of untouched nature awaits, is just what the doctor ordered!
More info on New Horizons here.
Rune Factory 4 Special (Switch)
Rune Factory 4 Special will feature all new visuals, an exciting "Newly-wed" mode and more! Check out the gorgeous trailer below for some story time as well as some brand new gameplay footage.
More on Rune Factory 4 Special here.
Farming Games Coming to Console in the Future
Staxel (Switch)
We've been following Staxel for quite some time now, which you can see in our article about the demo. Plukit, the developers, were kind enough to give myPotatoGames a copy of the full-release on Steam to review with the new updates. If you're looking for a great sandbox game to spend hours and hours building and farming, look no further! Feel free to relax and explore a plentiful island, and build a wonderful town that villagers will want to move into.
Garden Paws (Switch)
Garden Paws, created by Bitten Toast Games, has it all in this simulation/adventure! You can garden, farm, fish, mine, run a shop, tame wild animals, decorate yourself and your home, build new stores and homes for the town, and much more! Constant quests to either progress the town or to help out some villagers makes it so that everything you do has a grander purpose, aside from just being cute that is.
More info on Garden Paws here!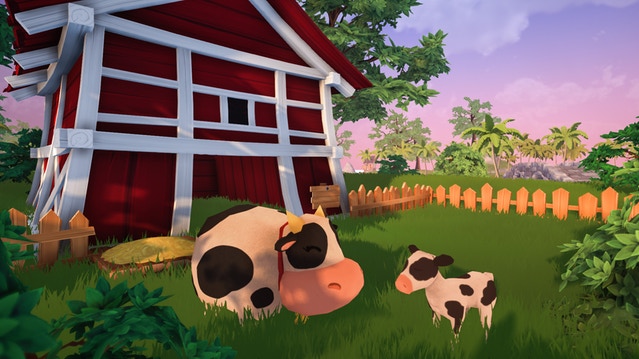 Sakuna: Of Rice and Ruin (PS4 and Switch)
Players take on the role of Sakuna, a proud yet lonely harvest goddess who is banished to a dangerous island with a group of outcast humans. As she tames the island by defeating demons in gorgeous, mysterious natural settings, she will also find a home in a mountain village. This is where she will prove herself worthy of her title by harvesting rice and bettering the lives of humans. Sakuna: Of Rice and Ruin has an emphasis on the artistry of cultivating rice, and the craft behind the agriculture.
Re: Legend (Switch, PS4, Xbox One)
For those of you out there who are like us and just can't wait to get your hands on Re:Legend, we have excellent news. Developed by Magnus Games Studio, Re:Legend is an online co-op adventure game that features all the goodies we've come to love so much at myPotatoGames (i.e. farming, crafting, creature collection). This amazing title is going to be available to try out very soon, and we've got everything you need to know about being a part of the early access trial.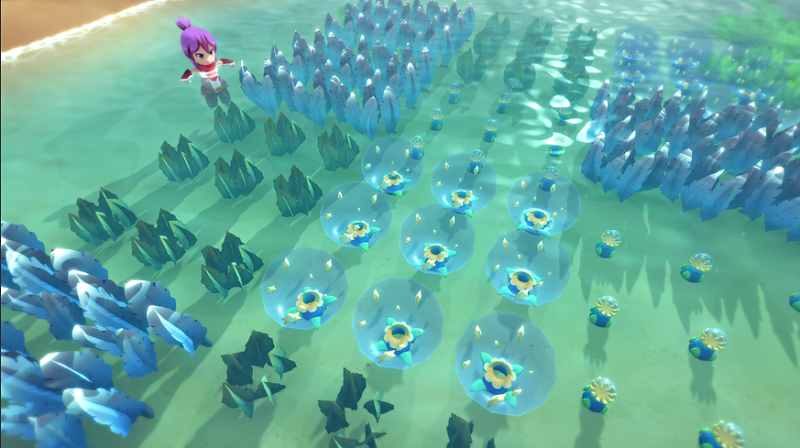 Picontier (Switch)
For those that may have missed it, Picontier is a slow paced and relaxing life sim game. The game contains aspects of farming, building, fishing and crafting. There will also be a light combat element, for those that seek the rewards of a dungeon master. Picontier is currently in the works, and the developers are pushing for a release of 2020.
Stranded Sails: Explorers of the Cursed Islands (Switch)
I am happy to say that Stranded Sails: Explorers of the Cursed Islands has a release date of October 2019! Furthermore, it is releasing worldwide both digitally and physically. This open-world adventure and simulation game is developed by Lemonbomb Entertainment and published by rokapublish. Now they have also teamed up with Merge Games to bring the title to all current generation consoles! Stranded Sails will be released for PC, Nintendo Switch, as well as Xbox One and PlayStation 4 simultaneously on the same release date!
Summer in Mara (PS4, Switch)
Summer in Mara is centered around the main island Qälis, a small town with different Qüidos, humans, cat-children, and a few Elit. In this city, you can see the mixture of cultures scattered all through Mara. In Qälis, you will meet people, trade with them, and discover lots of secrets about Mara's exotic and ancient structures. You'll be able to befriend all of these villagers but you'll also be able to craft, grow livestock, and plant trees and crops!
More info on Summer in Mara here.
Mineko's Night Market (Switch)
Mineko's Night Market is an upcoming cat-themed crafting adventure game that celebrates Japanese culture and is essentially about friendship, choices, and of course, cats. The indie game is being developed by Meowza Games,and being published by Humble Bundle, who will also publish upcoming games Forager and Ikenfell.
More info on Mineko's Night Market here.
Littlewood (Switch – available on PC)
Littlewood is a new village simulator game coming to early access next month on Steam. myPotatoGames was able to sit down with developer, Sean Young, and get some exclusive details about this highly anticipated game. As an extra bonus, below are some never before seen screen shots of the game! This is all quite exciting so let's jump into it!
Story of Seasons: Friends of Mineral Town (Switch – Available in Japan already)
Story of Seasons Reunion of Mineral Town is a remake of the much beloved and highly praised Harvest Moon Friends of Mineral Town. The game will be coming to Switch later this year and we have the first gameplay footage!
More on Friends of Mineral Town here.
Rune Factory 5 (Switch)
Rune Factory 5 is the sequel to the much beloved and extremely popular Rune Factory 4 – a game initially released on the Nintendo 3DS and now coming to Nintendo Switch with all new visuals and game features.Fans of the series are excited to learn more about Rune Factory 5 for Nintendo Switch. To satisfy the need and hunger for more details on the sequel, Marvelous released a a short Rune Factory 5 Teaser at the end of todays stream. Check out the adorable little video below!
Do let me know what your favourite farming, gardening, or growing games are in the comments below! And remember, if I missed one, I really want to hear about it!