Today, June 13th, 2019, is the last day for E3 and we here at myPotatoGames have done a deep-dive into live-streams and hashtags for very promising games that you, the viewers at home, might not have seen. Below we get a closer look at new trailers and announcements from games we've never covered before and are excited to play.
Lost Words: Beyond the Page
Modus Games had their booth (#2513) set up in the South Hall at this year's E3 and were showcasing some of the games they have published: Trine 4: The Nightmare Prince, Lost Words: Beyond the Page, Ary and the Secret of Seasons, and Bear With Me: The Lost Robots. One game stood out to us and that was Lost Words, a multi-award winning narrative game set inside a diary. The game is developed by Sketchbook Games and Fourth State and will be releasing December 2019 on PS4, Xbox One and Steam, which you can wishlist right here.
About the Game
Lost Words is a 2D narrative adventure game where players move words to solve puzzles. The game features a story written by Rhianna Pratchett and ties the narrative into the gameplay in an unusual way; having the player running on and interacting with words to solve puzzles.
Sakuna: Of Rice and Ruin
Xseed Games had their booth (#4700) set up in the West Hall and were showcasing the following games: Sakuna: Of Rice and Ruin, BurgerTime Party, Granblue Fantasy: Versus, Heroland, Akiba's Trip: Hellbound & Debriefed, Rune Factory 4 Special, and SENRAN KAGURA Peach Ball. We here at myPotatoGames wanted to show you Sakuna: Of Rice and Ruin, developed by Edelweiss, and combines side-scrolling action with deep crafting and farming simulation. The game is releasing on PS4 and PC this winter along with a newly announced Nintendo Switch version.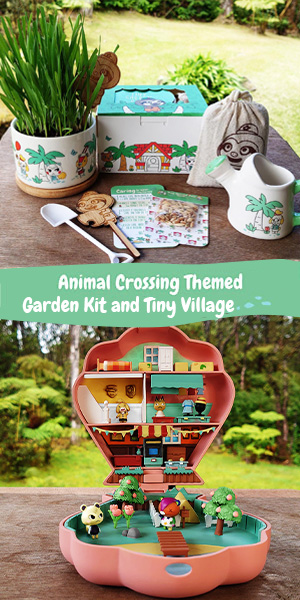 About the Game
Players take on the role of Sakuna, a proud yet lonely harvest goddess who is banished to a dangerous island with a group of outcast humans. As she tames the island by defeating demons in gorgeous, mysterious natural settings, she will also find a home in a mountain village. This is where she will prove herself worthy of her title by harvesting rice and bettering the lives of humans. Sakuna: Of Rice and Ruin has an emphasis on the artistry of cultivating rice, and the craft behind the agriculture.
Sky: Children of Light
Sky: Children of Light was live from the stage of the E3 Coliseum today and we thought it looked so beautiful! Developed by thatgamecompany (the creators of Journey), this social adventure game is releasing on mobile devices for free this Fall. Furthermore, the game is getting an even earlier release for iOS this July which you can pre-order now. Other platforms such as PC and consoles will follow thereafter.
About the Game
Join others to uncover mysteries of the desolate kingdom and team up to help recover and return the stars to their constellations. The game can be played with up to 8 players who can join a session through their smartphone or tablet. The co-founder discussed about how he wanted to make a game about friendship and compassion in hopes of creating a heartwarming online community where you need to collaborate. He also likens the world to a park with amazing views.
As always, stay tuned with us here for the latest E3 news as the day isn't over yet! We'll be posting about everything we know on Animal Crossing and more games you won't want to miss!