[dropcap]A[/dropcap]re you in want of some games to play during the summer holidays? Maybe you want some new casual games to play whilst waiting (impatiently) for Animal Crossing Switch? Look no further, as we have compiled a list of 4 great upcoming casual games coming to Steam this month.
Overcooked returns with a brand-new helping of chaotic cooking action! Journey back to the Onion Kingdom and assemble your team of chefs in classic couch co-op or online play for up to four players. Hold onto your aprons… it's time to save the world again!
Features:
Online/local multiplayer madness.
Cook in new kitchens, such as a sushi restaurant, magic schools, and mines.
Travel through teleporters and across moving platforms. Save time by throwing ingredients across dynamic and ever-evolving kitchens.
Cook up a variety of new recipes. New recipes include sushi, cakes, burgers and pizzas.
Deiland is a single-player adventure RPG with several sandbox elements, such as farming, crafting, and building. Put on the mantle of the Little Prince of Deiland and rule over your own planet!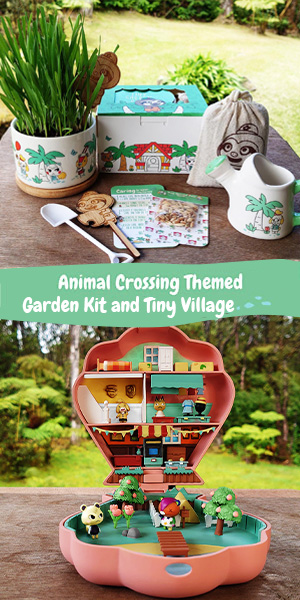 Features:
Improve your skills.
Craft tools.
Cook delicious food.
Brew potions.
Create items to manage and trade.
12 available characters.
Over 100 quests.
Smooth and cute graphics.
Relaxing soundtrack.
Join the Crystal Gems on the ultimate quest! A mysterious new Gem has stolen a powerful weapon. Only Steven and his friends have what it takes to stop her. "Save the Light" is a unique RPG hybrid that combines real-time and turn-based combat.
Features:
7 playable characters.
Face off against an all-new Homeworld Gem created by Rebecca Sugar.
Team up for incredible combo moves and Gem Fusions! Fuse to play as Stevonnie, Smoky Quartz, Opal, Sardonyx, and Sugilite!
Explore and interact with expansive 3D environments. Travel to ancient Gem locations all over the world, including Strawberry Battlefield, The Great North, and Bismuth's Forge.
An original story co-written by Rebecca Sugar, and voices from the Steven Universe cast and special guest star Christine Baranski.
DYSTOA is a surreal, poetic, and minimalistic first person exploration game. A homage to the beauty of life and death and thoughts from one or another world.
Features:
– Calm and surreal music and ambience.
– Very dense and isolated atmosphere to free your mind.
– A vast and openly shaped world.
– Beautiful scenery with intriguing aesthetics.