Back in 2016, Nintendo announced that Animal Crossing would see a mobile game release, as part of Nintendo's first line of smartphone games, with the title planned to have connectivity with a mainline Animal Crossing game. Despite the Animal Crossing title (now known as Animal Crossing: Pocket Camp) being slated for release by the end of 2016, the game was delayed, with the big N prioritising Super Mario Run as their end of 2016 mobile release.
The end of 2016 may have not seen the release of Animal Crossing on mobile devices, but there was a new major update released on the series 3DS title, Animal Crossing New Leaf. The 'Welcome Amiibo' update to New Leaf brought with it a variety of new features, including a campsite area, much like the one seen in Animal Crossing Pocket Camp. With the Welcome Amiibo update coming to New Leaf in the same period of time that Animal Crossing Pocket Camp was meant to release, it's blatantly obvious that the two titles were supposed to have the connectivity that Nintendo had teased.
As we know, Pocket Camp never hit its intended end of 2016 release window, with the game being delayed a full year before releasing in late 2017. Looking back now, it seems the delay of Pocket Camp from end of year 2016 to end of year 2017 seemingly killed off the proposed interaction between the mainline 3DS title and the mobile release. This theory has been further backed in the last few days, with a recent data mine shedding light on how Nintendo had initially planned to connect the two Animal Crossing titles together.
The datamine revealed that an item resembling a smartphone in New Leaf would act as a bridge between the title and Pocket Camp. Whether the smartphone item would've been attained by making initial connection between the games or not is sadly unknown due to the item being scrapped entirely, due to Pocket Camps delay. The datamine also indicated that there was a connection between both games in regard to the CAT Machine and MEOW coupons. As players of the Welcome Amiibo update know, the MEOW coupons in New Leaf were used as rewards for completing daily initiatives, so it would make sense to assume that MEOW coupons could be attained in Pocket Camp for use in New Leaf.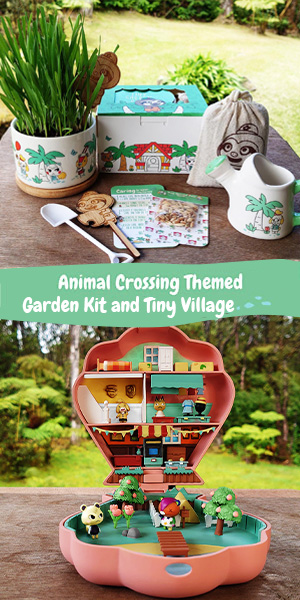 Sadly, the bridge of connectivity between New Leaf and Pocket Camp was severed, as the removal of the smartphone item from the Welcome Amiibo update destroyed the form of connectivity between games. We may still get connectivity between Pocket Camp and the future Animal Crossing Switch release, but it's a huge shame knowing that connectivity was planned, and eventually scrapped entirely.
Youtuber BRMenny has gone into further detail of Animal Crossing Pocket Camp's datamine and it's planned connection to New Leaf in the video below.