Farming games are on the up rise. Everyone is starting to enjoy our favorite laid back and relaxing video games. The latest addition to the Farming Sim genre is Farm Together. A multiplayer or single player ( however you prefer to farm ) game made by Milkstone Studios. Farm Together released just a few days ago, and it is already stealing the heart of Stardew Valley and Harvest Moon fans.
Farm Together features immersive and beautiful 3D graphics that really bring your farm to life. As the name implies you can choose to farm alone, or invite friends and share the hard farm work. Farm Together is now available on PC and Mac via Steam Early Access, you may check it out here, and don't forget to watch the gorgeous new gameplay trailer below.
It's been a week of many new farming simulation games, though you can have never have enough farm sims, right? If you love farming games as much as we do, check out Fantasy Farming: Orange Season. If you want to enjoy your farming sim with a side of some dark and interesting storytelling, check out Gleaner Heights. For something lighter we recommend taking a look at Lullaby Gardens. Happy Farming!
Today is the last chance to win a Nintendo eShop – enter to win here.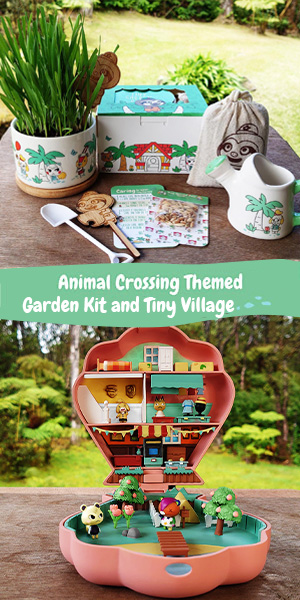 The ultimate farming experience!
From the creators of Avatar Farm comes [b]Farm Together[/b], the ultimate farming experience!
Start from scratch, with a small plot, and end with a huge farm that extends further than the eye can see!
Grow your farm
Grow crops, plant trees, take care of the animals, and much more! Spend your hard-earned money in new buildings and items for your farm! Earn experience and unlock even more items and buildings!
Hop onto your tractor and speed up the tasks, but watch out or you'll run out of gas!
Chill out
Stay for as long as you want! In Farm Together time advances even if you're not online, so you can be sure you'll have something to do when you come back later.
Manage your farm all by yourself, allow entrance only to your friends, or open it to the public and start cultivating together! A simple permission system allows you to limit what strangers can do, so they can help with it without risks of vandalizing.
Customize your farm and your looks
You'll have plenty of customization items at your disposal: Fences, roads, buildings, decorations… Show your gardening and decoration skills to your neighbours!
And don't forget about your clothes! Customize your avatar and your tractor to your liking, and go visit your friends' farms!