[dropcap]I[/dropcap]t seems like we never really got too much info regarding how Ever Oasis would play. Thankfully, some people got some hands-on time with the game and have posted gameplay footage. GameXplain put up 10 minutes of gameplay from the game on YouTube.
What Does This Tell Us About Ever Oasis?
Most noticeably, we can see that combat is entirely in real time. Ever Oasis sports a team structure during dungeon crawling that's reminiscent of Xenoblade. It seems like gameplay focuses mostly on combat when you're in these dungeons. Other than that, mission and story structure are about what you'd expect from the average RPG.
Unfortunately, there's no footage of how you build up the oasis. We only get to see the team of three, and later two, take on a mission where they need to retrieve a lost item for an NPC who actually accompanies the player. It seems like there will occasionally me doors that require certain party members to get through. However, we imagine the game makes this evident beforehand so you can be sure to have that party member with you.
Aside from that, we do see a good deal of the combat, which looks like it follows a pattern of the larger enemies having certain vulnerable spots and moments depending on what they're doing. We can expect this to be very common throughout the game, but not everything seems to pose this challenge, as some enemies seem like you can roll right over them.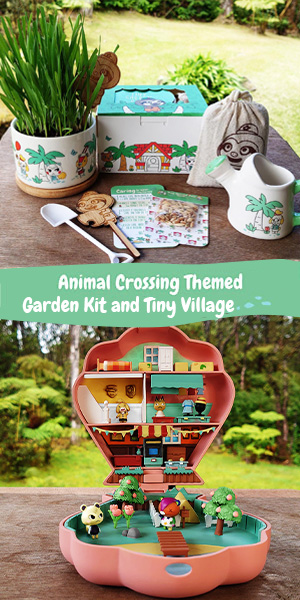 All-in-all, this seems very similar to Monster Hunter. Maybe we will see what differentiates it as more information becomes available. Be sure to check back, as we'll be covering Ever Oasis and many other upcoming 3DS titles, especially with E3 coming up. We can't wait to see what else Nintendo has up their sleeves.
You can get Ever Oasis on Nintendo 3DS / 2DS right here