Story of Seasons: Trio of Towns just came out, but this is whole different game within the same franchise. It combines the best you know from Story of Seasons and turns it into an adorable RPG Adventure Game. Popolo Crois comes with an engaging story line, and interesting characters that you will meet along the way. But rest assured, you will still be able to farm, raise crops, make food, or even sell your produce. Watch the adorable trailer for Return to Popolo Crois – A Story of Seasons Fairytale below.
Game-Spanning Farm and Life Simulation Elements
Grow and harvest crops, catch bugs, quarry for precious gems, synthesize items, tend livestock, forge relationships with locals and more, all performed in real time throughout the adventure – and all more or less optional for those who'd prefer to just focus on the RPG narrative.
Tons of Optional Content
Extend the 25-hour main story by collecting over 600 unique items, undertaking nearly 100 quests, decorating your farm with souvenirs, challenging optional dungeons, and even utilizing StreetPass functionality to connect with other players and earn bonus items through treasure-hunting.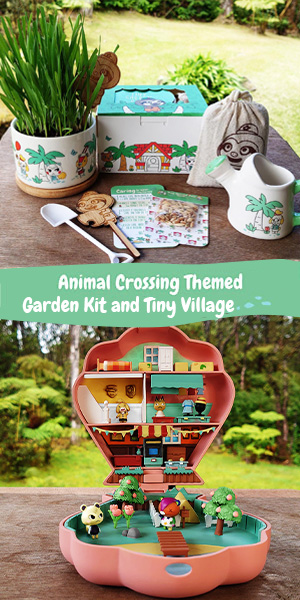 Charming Fairytale Narrative for Series Newcomers and Veterans Alike
Filled with well-developed characters, tear-jerking romance and loss, tales of personal growth, political intrigue and more, players will fondly remember this story for a long time to come.
Not Just Dual Audio, But "Trual" Audio
Play with either of two Japanese voice tracks (one utilizing more traditional actors for the roles of Prince Pietro and Narcia, and the other utilizing more modern "anime-style" actors instead), or a newly recorded English dub featuring an immense cast of wonderfully diverse voice talent.
Fully Customizable RPG Experience
Throttle the encounter rate to a bare minimum or boost it to the max, lower the difficulty to a cakewalk or raise it to RPG veteran level, and even choose whether or not the character models are drawn with a black border around them for that additional "cel-shaded" look – the experience is your own to shape!
The game is out now for Nintendo 3DS for $19.99 you can buy it on Amazon here. Return to PopoloCrois: A STORY OF SEASONS Fairytale – Nintendo 3DS