Littlewood is a new village simulator game coming to early access next month on Steam. myPotatoGames was able to sit down with developer, Sean Young, and get some exclusive details about this highly anticipated game. As an extra bonus, below are some never before seen screen shots of the game! This is all quite exciting so let's jump into it!
Tell us a little about yourself. How long have you been developing games? What is your favorite game and why? (Anything else you'd like to share.)
"I've been developing games for 7 years, since my very first semester at UCF! I started making mobile games in my dorm room, but it wasn't until I made my first PC game, Magicite, that I realized that being a game developer could be my lifelong career. Once Magicite's Kickstarter was a success, I dropped out of college to fully commit myself to making games. I haven't looked back since! My favorite game is Monster Hunter World. My friends and I would set up 4 TV's and PS4s in my living room and we would just have a blast hunting monsters."
Where did the inspiration for Littlewood come from?
"My friend convinced me to try Animal Crossing so I tried New Leaf on the 3DS. I quickly found that I was addicted! I was having a blast hanging out with my animal friends and… Doing odd chores around town. This really perplexed me, because how could players have fun picking weeds and doing things that we might find boring in real life? This had such a profound effect on my views of game design, that I had to try to make a game that could capture such a charming and relaxing world. That's when Littlewood was born!"
What feature(s) are you most excited about in Littlewood?
"Interacting with the Townsfolk, for sure! Fulfilling their requests, discovering their personalities, and even doing some romance makes me feel like the world of Solemn is a real place. I look forward to seeing the players' reaction to the Townsfolk, and which ones they find to be their favorites!"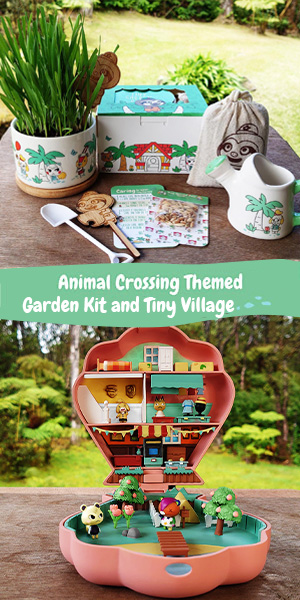 Are you considering to add any sort of multiplayer mode to the game?

"There currently is no plan for multiplayer in Littlewood. If the game generates enough interest and there is a demand for something like that, then I will definitely consider adding it to this game or maybe even making a sequel. My primary goal with Littlewood is to deliver a solid single player experience in which the player can escape to their own little world."

The background story so far for Littlewood is about a hero who has finished their journey and is now rebuilding the town. Is there more story about our adventurer? Or the town?
"There sure is! You can actually learn more about your past adventures and past relationships with certain Townsfolk as you progress in the game. I hope players will find this method of storytelling to be as exciting and interesting as I do! There's something charming about being dropped into a world where everyone already loves you."
There are so many villagers in this game and we have to ask, who is your favorite and why?
"It's so hard to pick a favorite out of the current cast of Townsfolk. But if I had to go with one, I would pick Dalton. His high energy, silly jokes, and innocent stupidity has been so fun to write for. He is a primary way for the player to relive their past adventures because he was one of the Townsfolk who knew you best when you were on your journey to defeat the Dark Wizard."
Will players have the option to get married to any townsfolk they like?
"Yes! As long as the player increases the Heart Level of a Townsfolk, they will be able to romance and get married to them. Actually, there is one Townsfolk that players cannot romance. Dudley already has a wife that he loves very much :)"
Will there be an option for custom content such as utilizing the Steam Workshop?
"This is another feature that I currently don't have plans for, but if there is enough demand when Littlewood hits Steam, I will definitely consider it! If I could allow players to design their own Townsfolk or game content, that would be amazing to see."
We are excited to see the announcement of Littlewood coming to Nintendo Switch. Are there any plans to make the game available on PS4 and Xbox as well?
"My primary goals are to bring Littlewood to Steam and then Nintendo Switch. Once both of those launches are complete, I intend to bring Littlewood to as many platforms as possible!"
With the Kickstarter finished, is there still a way to support the game before launch?
"Despite the many emails I get about people wanting to pledge or donate before launch, I am currently not accepting anymore donations outside of the original Kickstarter campaign. I appreciate the interest and the growing community so much, and launch day will come soon enough!"

"Thanks for your interest in my game and I hope that you will enjoy escaping to the world of Littlewood when it launches on both Steam and Nintendo Switch. Cheers!"
Final Thoughts
It was great to get some exclusive information regarding Littlewood and get to know the developer, Sean Young a little better. Littlewood will be out in early access on steam NEXT MONTH so there's not much more of a wait! You can add it to your wishlist HERE and be ready for when it launches next month. Happy Gaming!