The April dev. log for Ooblets reveals new features and improvements!
The recently updated dev log for Ooblets let us in on some in-depth details in regards to the progress of this eagerly awaited title! The dynamic duo of a dev team has been hard at work to make sure the game is as streamlined as possible before the still unknown release date. This adorable title has already gained quite the following, mostly for it's uber-cute art style and ingenious minion system (the Ooblets).
In case you haven't heard, Ooblets is an extremely adorable farming SIM/creature collection game in the style of such classics as Animal Crossing and Pokemon. Only in this game, you don't need to necessarily catch your creatures, instead, you grow them in your awesome garden! Your little friends will help you do many things as you explore the expansive lands before you.
The juicy deets….
The updated dev log for last month mentions a few choice improvements! First and foremost, as usual, bug fixes! All those nasty little critters are being sought out and corrected as we speak! There has also been the addition of a heads-up display (HUD) to make for easier access to your quests and tasks.
Also, a new special homebaby grow system makes it so that the Ooblets you leave on your farm will help them grow faster, depending on the attributes of the individual Oobs. This adorable feature is implemented through dance. Watch your Ooblets groove for the betterment of your ecosystem!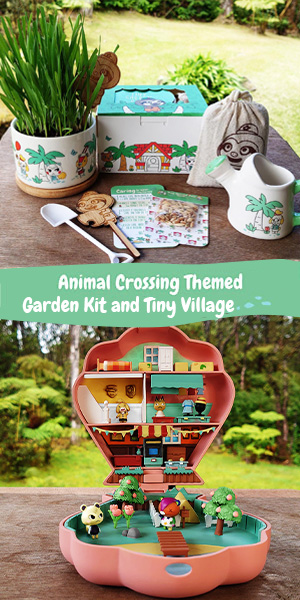 In this update, you can now keep much better track of your cutesy creatures with the addition of an almanac. This will simplify the process of knowing which ones you have, and which ones you still need to grow! These are just the key features of the update (from our perspective), for the full details on what's new and what's to come, hop on over to the dev log! For more information about this charming title, check out everything myPotatoGames has to say about Ooblets.