Here are this Weeks Nintendo Download Games on Nintendo Switch Europe, however the list looks similar if not exactly the same in the U.S. Check out all the new games that arrive on the Nintendo eShop this week. If you want to see a list of great games coming out this month, head over to our list of great game releases this month.
Nintendo eShop on Nintendo Switch
Dragon Quest Builders ( eShop and Physical and currently on sale here )
Gather, craft and build the kingdom of your dreams to restore the ruined world of Alefgard. As the legendary Builder, you'll construct rooms, towns and defenses while fighting monsters. In Terra Incognita, build freely, share creations online, battle in an arena and access exclusive content to the Nintendo Switch version of the game—gather special materials with the Great Sabrecub to unlock retro customization options, including the Dragon Quest Game Pak (Nintendo Account required. Online services and features, including online gameplay, are free until the paid Nintendo Switch Online Service launches in 2018). Dragon Quest Builders will be available on Feb. 9. A free demo version of the game is available now for download in Nintendo
eShop Releases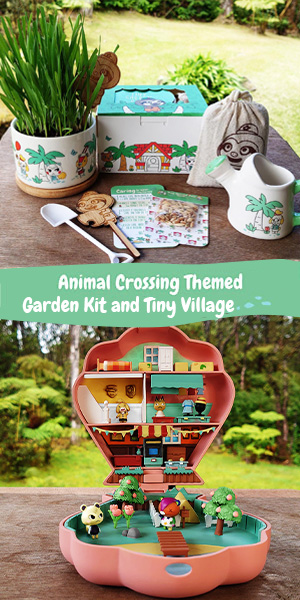 Owlboy
Owlboy is a story-driven platform adventure game in which you can fly and explore a world in the clouds. Pick up your friends, and bring them with you as you explore the open skies. Overcome great obstacles and even greater enemies when Owlboy launches on Feb. 13.
Aegis Defenders
Explore, build and defend in this unique mashup of action-platformer and tower-defense-strategy. Play as a team of Ruinhunters searching for the one thing that can save their village: a legendary weapon known as Aegis.
Nintendo eShop on Nintendo 3DS
Radiant Historia: Perfect Chronology
Unlock the time-traveling power of the White Chronicle once again in Radiant Historia: Perfect Chronology. This beloved classic is an expanded version of the original Nintendo 3DS game, and contains a great deal of added gameplay/story content, an updated presentation and new ways to experience the adventure. Radiant Historia: Perfect Chronology launches on Feb. 13.
ACA NEOGEO 2020 SUPER BASEBALL (Nintendo eShop on Nintendo Switch)

Aperion Cyberstorm (Nintendo eShop on Nintendo Switch)

Arcade Archives CRAZY CLIMBER (Nintendo eShop on Nintendo Switch)

ATOMIK: RunGunJumpGun (Nintendo eShop on Nintendo Switch)

Disc Jam (Nintendo eShop on Nintendo Switch)

Mercenaries Saga Chronicles (Nintendo eShop on Nintendo Switch)

Monster Energy Supercross – The Official Videogame (Nintendo eShop on Nintendo Switch) – Available Feb. 13

Pic-a-Pix Deluxe – Demo Version (Nintendo eShop on Nintendo Switch)

Premium Pool Arena ( Nintendo eShop and Nintendo Switch )

The Fall Part 2: Unbound (Nintendo eShop on Switch) – Available Feb. 13

The Longest Five Minutes (Nintendo eShop on Nintendo Switch) – Available Feb. 13

The Men of Yoshiwara: Kikuya (Nintendo eShop on Nintendo Switch)

Aperion Cyberstorm (Nintendo eShop on Wii U)

IMAGEFIGHT (Virtual Console on Wii U)

IMAGEFIGHT 2 (Virtual Console on Wii U)
source: Nintendo PR