What is Rune Factory? Here is everything you need to know!
The first Rune Factory game came out in Japan in 2006. When localized in North America in 2007, it was called Rune Factory: A Fantasy Harvest Moon. If you haven't played any Rune Factory games, you may wonder what 'a fantasy Harvest Moon' entails.
Those of us who are already fans of Rune Factory know the answer to these questions. However, the niche series came to the attention of a much larger group of people when it was seen in the February 2019 Nintendo Direct. People who had never even heard of it before were then asking "Rune Factory? What's that?"
That question has even been asked by fans of the Bokujou Monogatari series (Initially localized as Harvest Moon in English but renamed to Story of Seasons when the localization team changed from Natsume to XSeed.) What does it mean that it is a 'fantasy Harvest Moon'? Is it the same game, except in a fantasy setting? Today, we're here to answer that question.
Is it the same as Harvest Moon?
Rune Factory started as a spin-off and does have many of the same elements as Bokujou Monogatari (often abbreviated as Bokumono). It too is a life simulation game where you run a farm, and can build relationships with townfolk and even get married and have a child. But being in a fantasy world with magic and monsters is not the only difference between the two. Because Rune Factory has magic and monsters, and because you play a set character rather than creating your own, the gameplay is actually quite different.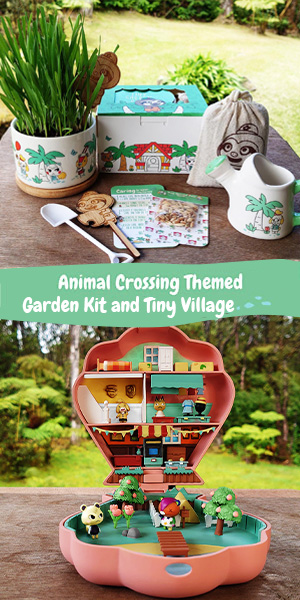 In Rune Factory, you don't create your own avatar character. Rather, you play a set character…the protagonist of the story. In the first Rune Factory, you played as Raguna. Each game has its own protagonist, and though you can choose to change their name at the beginning, you can't change who they are.
Rune Factory 4 on 3DS marks the first time in the series that you had an option between a male or a female protagonist on start-up, but they, too, are set characters, with the default name of the male version of the main character being Lest and the default name of the female version being Frey.
Being unable to create your own character is because, unlike Bokumono…where the idea is some variation of coming to own a farm and making it a success, sometimes revitalizing the whole town in the process… Rune Factory is based on a larger plot. 
You can do more than farm
Farming isn't the only thing you're there to do. To set right anything that has gone wrong in the world, you must also fight monsters, navigate dungeons and win boss battles.
To do this, you'll need a broader range of skills than you do for farming alone. You will also need to hone not just your combat skill in your chosen weapon styles (you can change your weapon style at any time), but also your blacksmithing, cooking and magical abilities, as well as many more. For the most part you make use of your own weapons, armour, accessories, health potions, and so on. You start at level 1 in each skill, but can level up to 99 in all of them.
The latest game, Rune Factory 4, has over 30 individual skills. Raising them not only makes you better at that skill, it will also provide benefits to your base stats, such as making you physically or magically stronger, tougher, or more enduring. As you raise your skills, you will find yourself able to make better weapons (and food and armour, etc) out of better ingredients dropped from higher-level monsters and crops.
You can tame monsters
You can also tame the monsters you meet by petting and feeding them. Once tamed, you can keep them as companions, training them to fight at your side.  Each monster has its own skill set, and you can add them to your party in a similar way to how you can add your fellow villagers to your party.  (If you have a spouse and a child, you can even add both of them to your party and go out and fight as a family!) Some will do physical or elemental damage to your enemies, some from close range and others from a distance. 
You can even tame boss monsters, like huge dragons. Some can be harvested for great ingredients every day, like milk, eggs, and honey. You can also reap crafting ingredients like fur and fangs.  Keeping a variety of monsters and taking good care of them to raise their affection for you can be a huge help in winning battles as well as in crafting. You can even enter your monster friends into some festivals.
But you do still farm!
Like Bokumono, you do also farm (and have some magical crops in the mix!) and cook and socialize, and get married, too, if you want to. If you want to make a name for yourself as a farmer, you can! But you can also concentrate more on being a smith or a fighter. It's your choice what to excel in. The pacing of a Rune Factory game is like Bokumono in that you're in charge of how fast you progress. You decide what you want to spend your time on. You will need to be able to fight efficiently, but there are many ways to win battles. Maybe you're a close-up fighter, or a distance fighter , or even a magic user. Or maybe you'd rather have the strongest companions, who can do most of the damage for you.
Do you need to start with the first Rune Factory game?
Nope! Rune Factory games are not directly connected. They all take place in the same 'world', but not in the same region, and most involve completely different casts of characters. You should feel free to start with Rune Factory 4 Special, even if you've never played any of the previous games in the series.
Is "RF4S" just a Switch port of RF4 on 3DS?
It isn't a straight port.  It's a remaster with some added content. The graphics have been improved so that they will look great on your television. RF4S is listed for release in North America sometime in 2019 ('this winter' for Europe) and is already out in Japan. Several Japanese-speaking spud-sympathizers have been asked about their experience playing RF4S and say they're surprised just how good the game looks on the television screen.
A 'Honeymoon Mode' has also been added to the game, where you will be able to experience new scenes with marriage candidates. So even players who have completed RF4 in the past will have some new content to look forward to in RF4S!
In Conclusion…
We at myPotatoGames are a little envious of those of you who haven't played Rune Factory 4, yet. It would be wonderful to be able to experience all the amazing content of RF4 (with the additional content and improved graphics of RF4S) for the first time again. All of the potatoes in this patch are eagerly awaiting the upcoming release of Rune Factory 4 Special so that we can dive back into a favourite game yet again.
And some of us can't even speak coherently about how excited we are that Rune Factory 5 (the game that officially brings the abandoned series back to life under the hand of the original creator!) is set for Japanese release in 2020. Can it possibly live up to RF4, when that is a game that many of the series' fans feel is not just the best the series has ever seen, but is even a contender for their favourite game of all time?
With 7 years of waiting under our belts so far, we sure want to find out! We want to so badly that we even had to compile a lists of games we can fill our time with in the meantime.