We had previously mentioned this breathtakingly beautiful adventure simulation game was coming to Windows, Mac, Steam, PS4, Xbox One, and Nintendo Switch sometime in 2019. However, the developers, studio Chibig, have just announced today that they will be self-publishing which will take a lot more work and time! During the winter months the team will be working on localization, platform ports (the Nintendo Switch version is already functional), and testing. Meaning, the release date has been delayed to February 2020. Don't worry though, we believe it will be well worth the wait! See below for what we can look forward to and check out their Kickstarter page here for more information.
Summer in Mara is centered around the main island Qälis, a small town with different Qüidos, humans, cat-children, and a few Elit. In this city, you can see the mixture of cultures scattered all through Mara. In Qälis, you will meet people, trade with them, and discover lots of secrets about Mara's exotic and ancient structures. You'll be able to befriend all of these villagers but you'll also be able to craft, grow livestock, and plant trees and crops!
About Some of the Local Shops and Villagers
The Market: Three twins run this place, but be careful with them, since they can be really tricky.
Qälis Temple: Meet Blu, a strange individual that doesn't talk much. But when Blu talks… nobody knows what he meant.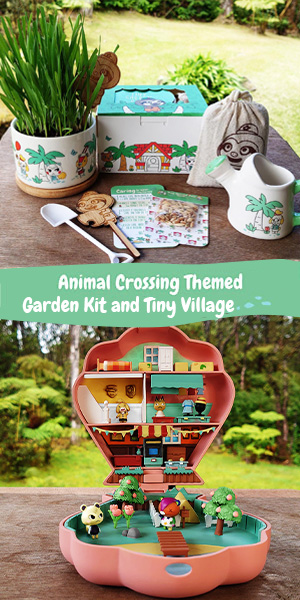 Taka's Restaurant: He's a famous and great chef, but very traditionalist. Brram, his nephew, wants to be like his uncle but also wants to explore the galaxy. 
The Forge: Akaji is the blacksmith in Qälis. In her forge, you can see her latest work. Like, well, can you see what emerge from the ground? 
The Adventurer: Onzo is a cat-child, but also the adventurer like you! He keeps all kind of stories in his diary!
Awan's Tavern: It's a great place to enjoy a different meal. But a lot of Qüidos don't like this kind of "cuisine". 
The Other Villagers: Taima is a pirate that doesn't know what pirates are, Fink is an Elit engineer, and Mayo is the worst waitress in Mara.
Studio Chibig plans on keeping us all updated on the progress of the game more often and will be letting all of their backers know more about the physical rewards which will still be releasing on schedule. In the meantime, check out our articles Ahoy Potatoes! Stranded Sails Announces Release Date and Platforms and Critter Cove: An In-Depth Interview on this Cute Adventure on the High-Seas for more island adventures!