Time for a super magical iteration of the myPotatoGames Best Cute Games series!!
There is never a short supply of endlessly cute games out there, especially ones that contain a magical element in some way, shape or for. Be it crafting potions, learning spells, taming beasts, flying on broomsticks; you can be darned sure that there is always something amazing to do in a world where nothing is impossible! Use the powers inside you to change the world for good, or bring it to its knees before you, it is usually up to you. Well, here are a few games that let you experience first hand the day to day life of your average (or excellent) witch or wizard.
Serin Fate
In Serin Fate you play as a Witch and therefore you are in possession of some magical powers. As you begin playing the game you will start learning new spells that can help you on your journey. The small development team behind the game states that inspiration was taken from games such as "Pokemon, Harvest Moon, Runescape, and Chrono Trigger." Serin Fate offers a wide variety of tasks that remind me a lot of Fantasy Life that also offers a wide variety of things to do. In this game however, you can freely choose where you'd like to dedicate your focus and time towards to. Feel like crafting some new armor to protect yourself on your next adventure? or maybe instead build some furniture to restore your hut? The choice is always yours. (more info)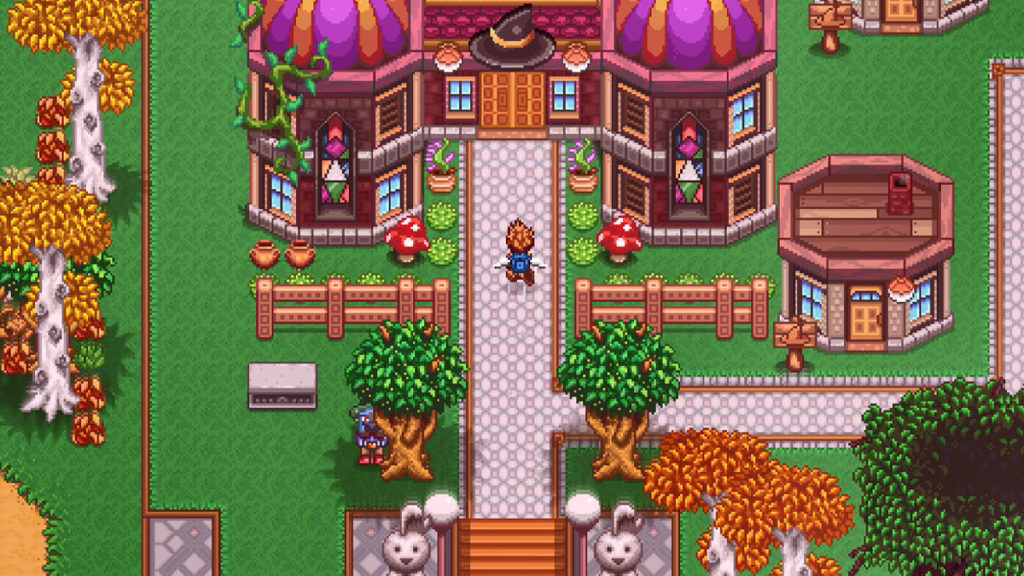 Little Witch Academia: Chamber of Time
For those unfamiliar with Little Witch Academia, entries to the series take place at Luna Nova Academy, a school for witches in training. The protagonist of the franchise is Akko, an optimistic and energetic (albeit slightly impulsive) Japanese girl who comes from a non-magical background. In my opinion, this is similar to the various Harry Potter characters that come from a Muggle family. Chamber of Time offers players the ability to uncover the various mysteries of Luna Nova Academy. The game features the lovable protagonist Akko, as well as a variety of her friends. Players can explore dungeons, cast spells and use various magic to discover the seven wonders, as well as to resolve the mysterious time-shit that has occurred. (more info)
Spellcaster University
In Spellcaster University, you take on the role of the director of a magic university in a heroic fantasy world. Build your school, manage your budget, recruit teachers. Will you make it a high place of black magic, with the best necromancy and demonology teachers? Or a school in harmony with nature to train druids and shamans? Or why not train adventurous mages, offering them options to learn how to fight and be discreet? But this will require surviving the ruthless attacks of the orc tribes and the controls of the education authorities. (more info)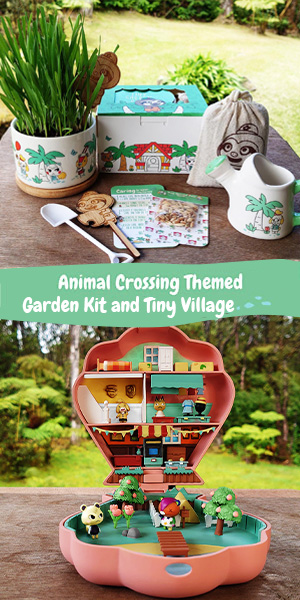 Potion Paws
Potions Paws is created by the developers of Garden Paws; Bitten Toast Games. It's a shorter standalone game with a spooky theme that includes potion-crafting and dungeon-crawling. If you own both Garden Paws and Potion Paws on Steam you'll unlock a spooky furniture set, a cat ghost companion, and more! The Kickstarter is live right now (September 5th, 2019) and you can make a pledge for a Steam key and many exclusive rewards right here. We backed this project right away and wanted to point at that the higher tiers will include a pet black cat with a cape! See below for a summary of the Kickstarter page. (more info)
Alchemy Garden
You can also explore the huge land surrounding your home and go down deep in the woods to cut down some trees, should you be in need of some lumber. Alchemy Garden also invites you to decorate the outside of your house so unleash your creativity and create your very own magical little hideout. Besides the busy lifestyle of running and Potion Shop, making magic and more, you need a little place to call your home. You will start out with a small house to yourself. You are free to decorate the inside as well as the outside of your plot in any fashion you like. Place furniture, plants and more to really give it a 'homie' feel! (more info)
Magicians Quest: Mysterious Times
Magician's Quest: Mysterious Times is a fantasy life simulation game for the Nintendo DS. After customising the appearance, name and gender of their character, players are able to attend classes at the game's magic academy. During classes, players will learn spells and incantations, the mysteries of magic, and interact with fellow students. Despite criticism for its striking resemblance to Animal Crossing games, Magician's Quest offers plenty of unique features for players to enjoy. Examples include: monthly quests during 'Mystery Time', dates with other students, the ability to form a band, getting to prank others (and be pranked), plus many more amusing quirks. (more info)
Nine Parchements
Nine Parchments is an action co-op RPG by Frozenbyte for PC, PlayStation, Xbox and Nintendo Switch. In the game, runaway apprentice wizards seek the elusive lost nine parchments in the hope of completing their spell books. The wizards acquire spells, but without learning the proper safety procedures that come with them. This hasty progress inevitably leads to a few fatal accidents. (more info)
Harry Potter: Hogwarts Mystery
Harry Potter fans should be excited about this one. The latest mobile game in the the Harry Potter series is now available on iOS and Android. Harry Potter Hogwarts Mystery is the first game that lets player create their own characters, and shape their experience to their liking. The game developed by Warner Bros. Interactive Entertainment is heavily inspired by J.K. Rowling's original stories. The game can be downloaded on the Google Play store, and iOS App store for free. Harry Potter: Hogwarts Mystery is the first game in which players can create their own character and experience life as a Hogwarts student. The game will launch under Portkey Games, a new label dedicated to creating experiences inspired by the magic and adventures of J.K. Rowling's Wizarding World. (more info)
Guildlings
Guildlings is a story driven RPG game where you user kindness and magic to overcome any obstacle. Magic, Wizards and a world filled with mysterious characters always sounds good to me and that is exactly what Guildlings is trying to capture. The adorably handcrafted world is just so pleasant to the eye that it makes me keep wanting to explore every single area. The game currently available on Apple Arcade ( the Netflix for mobile games on Apple devices )features a a wide array of things to do. You can interact with various people you meet on your journey using what appears to be a text message based communication system much like… well texting on your phone! (more info)
Calico
Calico came about due to the game developer's obsession with cats, magical girls and fluffy animals. However, wanting to create a game that would appeal to everyone, she also included creatures such as lizards, birds, deer, raccoons, dogs, turtles, red pandas, foxes, etc. She then shares about how she wanted to publish a game that would make players feel 'soft, happy, cuddly and cozy'. If that wasn't wholesome enough, she has said in an interview that she just wanted to create a game where the only goal is to have the best time possible. (more info)
Lawmage Academy
We've all imagined what life would be like if we lived in a world full of actual magic. How wondrous and amazing each day could be with the unexpected waiting around every corner. Well, Lawmage Academy gives you a taste of that life, but with just a touch more, and is actually being developed by a real lawyer. In Lawmage Academy, you live in a world that is protected by magical lawyers called Lawmages. They defend the community from some of the more malevolent magical forces that roam the land. They are the only thing standing between the peace we know, and the everything plummeting into ultimate darkness. (more info)
Ikenfell
For anyone who may not know, Ikenfell is a JRPG game which utilizes turn-based and timing-based battle mechanics. These mechanics enhance it's variety of characters and story development. It's creator has said that the games art style was influenced by a plethora of games such as Paper Mario, Mario & Luigi: Superstar Saga, Earthbound (Witchbrook, Starbound, Earthbound, Warbound, everything-bound!), and Robotrek. The game also takes inspiration from fictional teen series such as Harry Potter and Carry On. (more info)
Little Witch in the Woods
In case you missed it, Little Witch in the Woods is an upcoming adorable indie game about living the life of a little witch that resides in the forest. Brew potions, resource ingredients, make friends and just enjoy your magical life in this beautiful world. The developers recently invited myPotatoGames to check out their game at the Busan Indie Connect Festival, and you can bet your bottom dollar that there is a demo review coming very soon. Until then, we have been given permission to share some new details that the developers have released for the festival. (more info)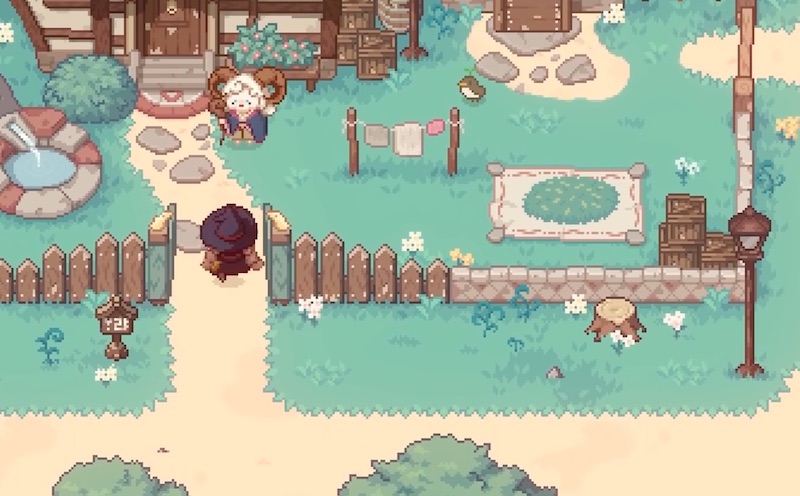 Witchbrook
Witchbrook has been in development for some time now. The game created by Chucklefish, the previous publisher of Stardew Valley, revealed a brand new look for the game today! For anyone who may not have heard about Witchbrook yet, in this game the player will take on the role of a student inside a magic school, something a Harry Potter fan might be familiar with. During the course of the studies, players will be on a path to discovering who they really are. (more info)
Potionomics
Potionomics is a magical potions simulator and role playing game created by Voracious Games with the help of Atomhawk with digital art and designing. The developers have mentioned that they were inspired by shop-management game Recettear, and that the focus of Potionomics is on the business side of potion brewing. Potionomics is still in development but will be releasing on PC "soon-ish". Potion brewing is as much a science as it is an art. Master your craft while learning new recipes along the way! As every aspiring entrepreneur knows; customers will be fickle, competition will be fierce, and prices never stay stable. Add in some magic and you have a recipe for a magnificent adventure unlike any you've ever played before. (more info)
Witchery Academy
Witchery Academy is a fantasy life role playing game where you must complete tasks in a school for witches and wizards. Learn all the ins and outs of the magical world; like potion making and learning an array of spells. You will also have to do some garden tending, to make sure your horticulture skills stay sharp. Plant, grow and harvest all sorts of delicious goodies right at school. You will have to leave the building and explore the surrounding area to meet other students, and do a little questing. (more info).
Arclands
In Arclands, you will take on the role of wizard who has been booted from his hometown due to a disagreement with the ruling party. You are sent to the Arclands, a series of islands inhabited by ghastly ghoulies. It is up to you to help the inhabitants of the land to build a structurally sound city to help protect everyone from the would-be destroyers! The command of magical elements has been a long standing cornerstone in the RPG genre, and will play a big part in the world of Arclands. The baddies that were mentioned before happen to be attracted to beings of magic, so that will certainly add its own level of difficulty to the game. (more info)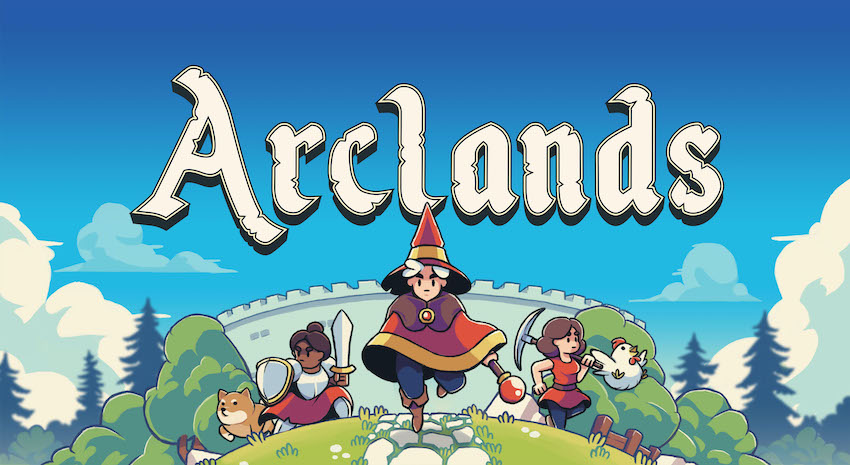 Story Arcana
StoryArcana is a magic school role-playing game where you take on the role of Clay Quilt, an adventurous young lad that has been transported to an all new world. This world is called Vox, and comes complete with a magic school, as well as a bustling city full of interesting folks to meet. Clay must now explore the school, the city and the world around him to discover why he is here, and find a place for himself in this new environment. To do so, he will need to make friends and learn the ways of magic so that he may truly be a part of this enchanted universe. (more info)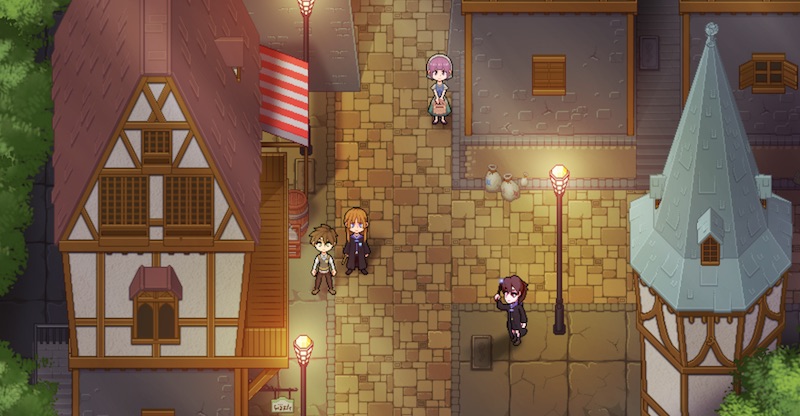 Enchanted Portals
If you enjoy platform games like Cuphead and Leilani's Island, then I think you'll also dig Enchanted Portals. Platformers are always a great escape from the bigger games that can sometimes overcomplicate things. In the game, you play as a team of two rookie magicians who have been trapped between two dimensions. Your lack of knowledge in regards to magic is what gets you trapped in the first place, we'll see how it helps you get out! You will have to fight some crazy and whimsical bosses to find all the pages of your magic book. Once assembled, the book will give you the ability to return home. A simple yet enthralling story that I can't wait to enjoy. (more info)
Alchemy Story
Ever since we've played an early demo of Alchemy Story, we have been keeping close tabs on all of Éloïse Laroche's updates via Steam on this adorable farming simulation game. These new additions include: more villagers and their cute animal forms, mining and fishing, farm expansions, the Market, and our personal favorite feature; character outfit and hairstyle customization. Now you can play the most recent version of Alchemy Story on Steam Early Access right here starting today (August 22nd, 2019)! We here at myPotatoGames can't wait to delve deeper into this magical and whimsical world and free the spellbound villagers from their curse. See below for a list of the newest features as well as the most updated trailer. (more info)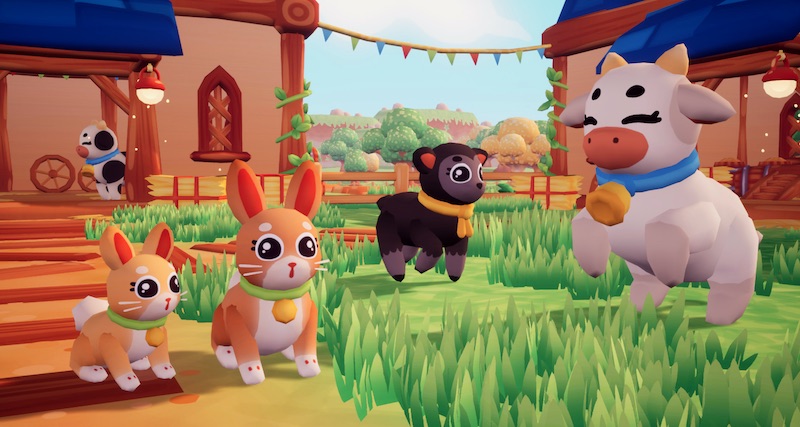 A Hat in Time
A Hat in Time is a very cute 3D adventure platformer featuring a little girl in a big top hat, known simply as "Hat Kid". Hat Kid's goal is easy to sympathize with: she wants to get home. But as she is on her way there, the Mafia of a nearby planet attack her ship when she won't pay their 'toll'. All of her ship's fuel (magical hourglasses called 'Time Pieces') is scattered to the world below. She must gather them all up before she can resume her journey. Looks like she'll need to look pretty hard! (more info)
Did I miss any?
These are just some of the cute magical games that I was able to find, so if I missed any, please let me know in the comments section, and if the game is cute enough, I will add it! 😉
For more cute games, check out my lists for cat lovers, dog lovers and bird lovers!