For all you fans of our cozy canine companions, here is a list of the best games about dogs available now and coming soon.
Dogs have definitely had their paws in the creation of many different games over the years. Be it the frisky little pups from Paw Patrol, or the daring and brave Red XIII from Finally Fantasy 7, canine presence has been paramount to the flow of many games' stories throughout the years.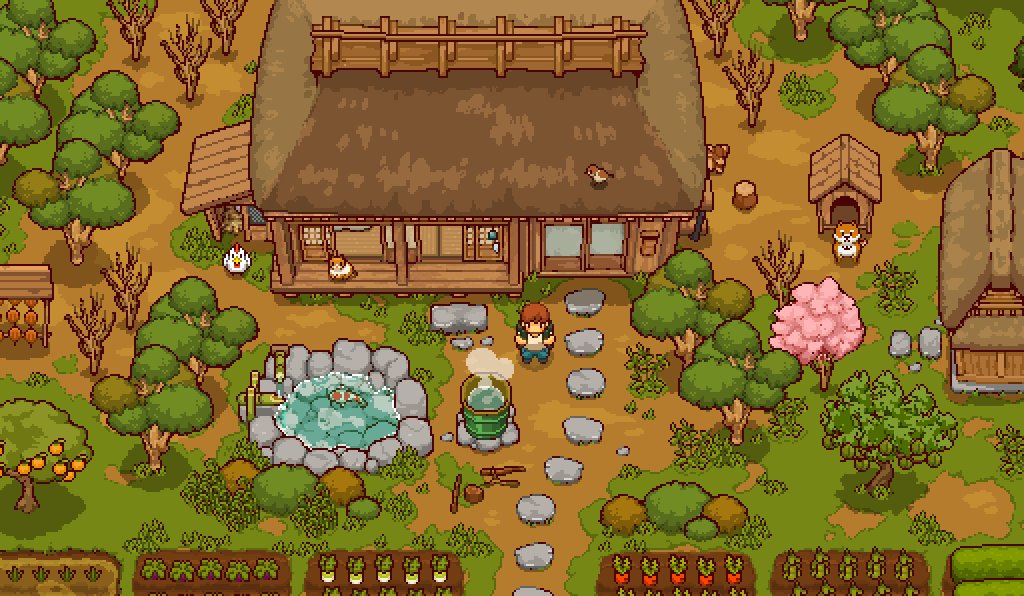 Most of us just can't get enough of those little cuddly creatures, so here is a list of games that let you explore mans relationship with dog, and dog's relationship with the rest of the world. Honestly it's difficult to imagine a story that couldn't be made better by the presence of a peppy pupper.
Chicory: A Colorful Tale
From the creator of the indie smash-hit "Wandersong", Greg Lobanov, comes an RPG like we've never seen before. In Drawdog [working title], you play a doggo on a mission to bring color and art back into the world using only a giant paintbrush. Lobanov's previous title, Wandersong, received a loving reception and created quite a buzz for it's beautiful play-style and unique take on an art game. It appears that Drawdog will attempt to do the same, only this time for color instead of sound. More info.
PHOGS!
In PHOGS!, you play as a doggie duo connected by your stretchy belly, and you must bark, bite and bounce your way through a puzzle filled world. You will get to adventure through 24 levels spread across three adorably themed worlds. Live the life of the happiest doggo as you bounce and trounce through Play World. You can then get some much needed R&R by doing a little lazy exploration through the Sleep World. Finally, you finish it all off with a chompy romp through Food World. More info.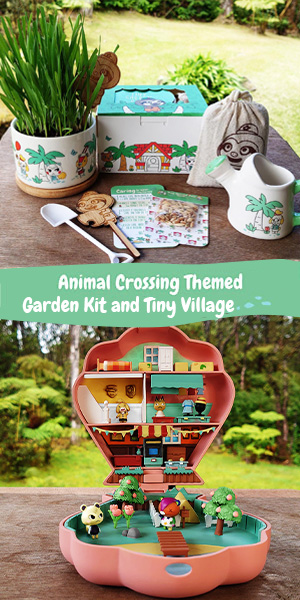 Best Friend Forever
In Best Friend Forever or BFF for short, you will find yourself living in the most pet friendly town on earth – Rainbow Bay. Here you will settle and move into your very own apartment which you are free to decorate to your liking. But what would a big city home be without the company of our beloved furry friends? Once settled in, you will start caring for your cutsie doggo and begin exploring the beautiful neighborhood filled with dog loving people. More info.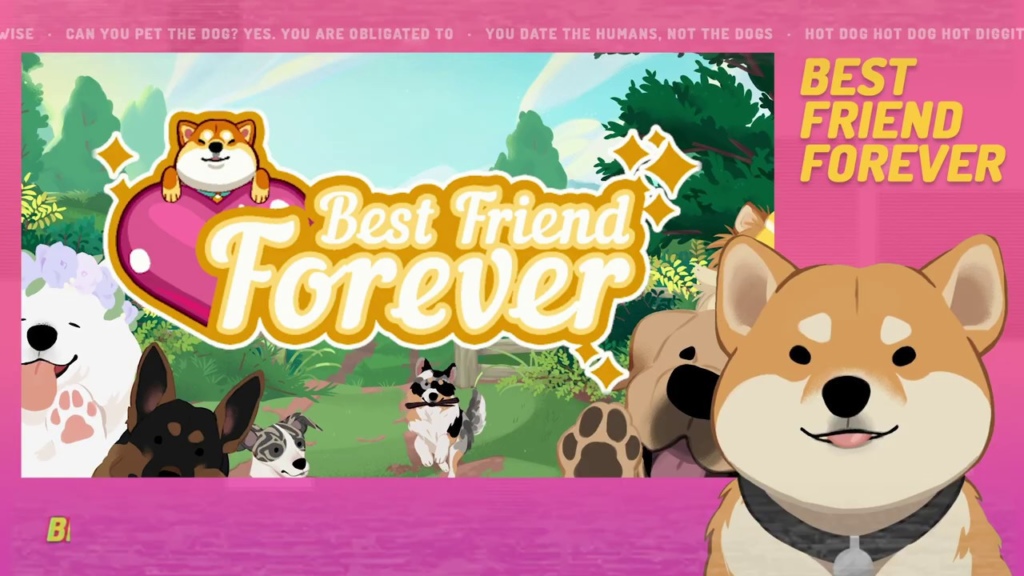 To The Rescue
To The Rescue is, without a doubt, one of the cutest and most wholesome games currently in development. I mean, running your own dog shelter and helping those adorable puppers find forever homes! What's not to love. Not to mention, part of the sales of the game go to helping real-world dog shelters. In a recent Tweet from the developers, it has been revealed that To The Rescue has gone through a bit of adjustment in the artistic department. Not only will the doggos be getting an aesthetic touch-up, but they will will also now have more fluid animation. More info.
Doggone
Racounteur Games focuses on storytelling in their games. Doggone is based on the classic animal story that we've seen in so many movies and books – but never before in a video game. Doggone is touted as an emotional rollercoaster. Don't worry though! They promise a happy ending.
In this puzzle-platformer, you play as a lost English Foxhound trying to find their way home. The game features, what the developers refer to as, "dog things." These things include smell-o-vision to guide you and the ability to sniff out pathways and hidden items. You can also bark and roll around! More info.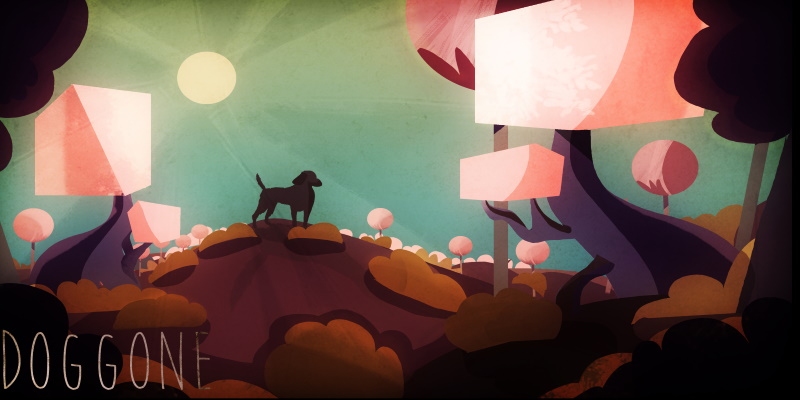 Pupperazi
Sundae Month is an indie studio that just announced a new game called Pupperazzi. As the name already reveals, this title will include adorable puppies as well as paparazzis? That is right, players will have to stray through a town in order to spot cute pups and take pictures of them.
In Pupperazzi you will have to come up with creative ways to hunt down the pups by jumping across buildings and running all over town in order to get the best shot of a pup! This is how you get a good snap of the pup in its natural environment and undisturbed. More info.
Milo's Quest
Milo's Quest is an adorably colored 2D adventure puzzle game that stars a super brave little pupper. The game revolves around exploring and solving puzzles to find keys, a classic formula that we know and love. You will also need to find "relics" which are items that will imbue you with abilities to help you stomp the ghastly ghosts that attempt to hinder your progress.
There will also be boss battles dotting the path, all with the same Uber-adorable colors and graphic style as the rest of this charming indie title. The game will also feature themed levels with weather effects, as the developer mentioned that being a favorite feature of his in games that he enjoys. More info.
Ollie-Oop
Dogs doing just about anything is enough to get my attention. A dog on a skateboard is the most charming and exciting thing I've heard in a while. Ollie-Oop already looks to be one of the most delightful skateboarding games ever made.
In Ollie-Oop, you play as a little doggie named Ollie. It is a 3D platform game, so expect a fun environment mixed with lots of things to interact with. You are on a grand adventure to find your missing friend, Reggie. You must explore the vast world around you, and talk to all the other doggo's around. All while skateboarding and tricking to your hearts content. More info.
My Little Dog Adventure.
My Little Dog Adventure is exactly what the title says it is. It is a game about a small canine on a little adventure to find his home. Thanks to unique game mechanics, the game also happens to be very handicap-friendly. Use your dogs senses to search out all the mysteries of the land in this little adventure soon to be available on the Nintendo Switch. More info.
Old Friends Dog Sanctuary
Old Friends Dog Sanctuary is an upcoming mobile game (year 2020) developed by Runaway and based off of a real-life senior dog sanctuary of the same name. This sanctuary is a retirement home specifically for senior dogs, because they need just as much love as puppies. Therefore, all the dogs in the game will be based on these real-life doggo friends.
The developers are big supporters of this sanctuary and their hope is to help raise awareness on the difficulties of adopting senior dogs. A game clearly made with love for dogs, Old Friends Dog Sanctuary is on my list of games to keep an eye on! More info.
Food Truck Pup
In Food Truck Pop you are running your own tiny pixel food truck and serve delicious crepes to all the pups in the town. Cook up some delicious treats and make everyones tummies feel yummy! Of course ingredients needed to make the food doesn't just fall from the sky. You will have to explore and gather ingredients from the environment around you. Collect a wide variety of fruit and other ingredients needed for the perfect crepe!
Once you have the perfect ingredients and mastered the perfect crepe using the in-depth cooking mode, you will need to work on getting all the doggies in the town to come to your food truck and enjoy some of your prepared meals. You can hand out flyers to animals passing by and create a buzz around your own food truck. More info.
Little Friends Dogs & Cats
Little Friends Dogs & Cats is a Nintendog like game, it includes all the adorable features you would come to expect from a pet simulator. You can bath, walk and spoil your adorable furry friends. You will be able to dress up and pamper your dog or cat as much as you like. The Nintendo Switch touchscreen will also allow for petting and interactive gameplay with flying discs, balls and more. The game is filled with cuteness and with the portability of the console, you will be able to take your new friends with you wherever you go. More info.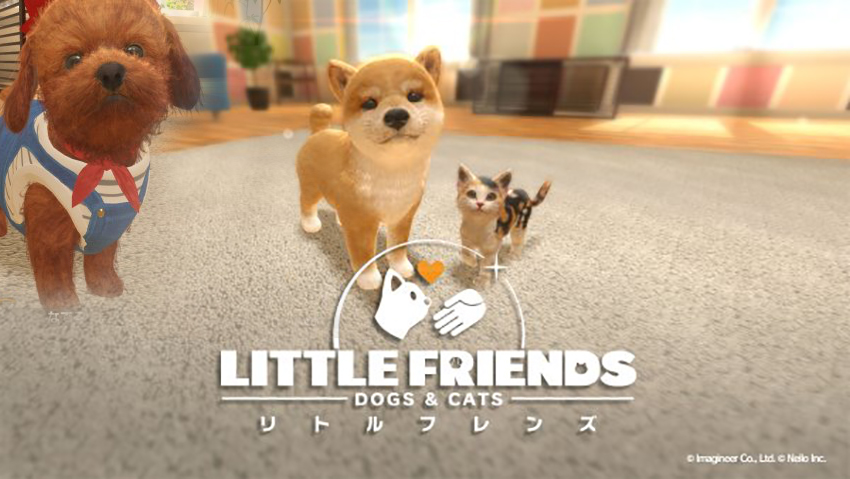 Did I miss any?
So these are just some to the cute games about dogs that I could think of, but if you personally know of any that I missed, please let me know in the comments section.