Here are some of the best cute bird games available now and coming soon!
For all you avian aficionados out there, there are actually quite a few games in existence that feature our flying feathery friends. I did my best to find some of the cutest ones for all the myPotatoGames family to peruse. I was actually surprised to find just how many wholesome and adorable bird games there are.
Aery – Little Bird Adventure
Get a little rest and relaxation with Aery – Little Bird Adventure. It is a colorful and peaceful exploration game that lets you take to the skies and simply enjoy the scenery. With a super zen soundtrack to back it, there is really no end to just how much chill this little title can instill. The game is currently available on Switch, and costs just $3.98. More info.
Falcon Age
Falcon Age is a first-person, single-player action adventure. Play as Ara and learn to hunt, gather, and fight to reclaim your cultural legacy in the lost art of falcon hunting. Fight against a force of automated colonizers. Bond with a baby falcon and go on an adventure on PlayStation 4 or immersive VR with PS VR. More info.
Skatebird
For those that have not been following, SkateBird is an indie eSports title in the style of classic Tony Hawk games, but with an avian twist. In the game, you play as a little birdie that loves to skate and shred with friends. This title will be released with multiplayer capabilities, and will be coming to the Nintendo Switch (when it is ready). More info.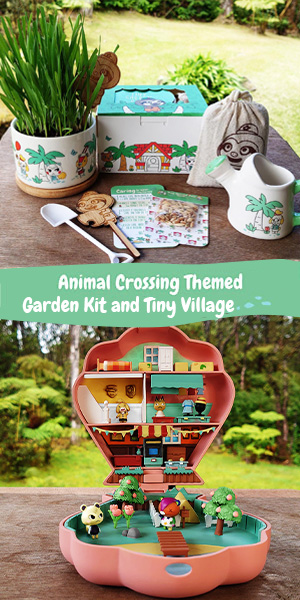 Untitled Goose Game
Even though the goose's antics never get too out of hand, some people were hesitant on being horrible to lovely people minding their own business. However, to a certain extent, the game allows you do decide on how to accomplish goals, via a to-do list, so you get to project some of your own personality into the goose. The classical background music also cleverly reacts to your steps and antics which made me feel encouraged to follow through with my plans. Well, not so much plans as let's just throw everything everywhere and see what happens. More info.
Bomb Chicken
Bomb Chicken is a 2D puzzle-platformer where after a freak accident with a fast food chain, a chicken is able to lay bombs instead of eggs.The game was first released in the west on July 12th 2018. The game's first platform was the Nintendo Switch. Since then, the game has been released on PS4. Xbox One, Microsoft Windows, and macOS. The game was developed by Nitrome, and co-published by Nitrome and Mighty Rabbit Studios. You can download the Switch version of the game for an egg-cellent price of just USD $14.99. More info.
Wingspan
Wingspan is a relaxing, award-winning strategy card game about birds for 1 to 5 players. Each bird you play extends a chain of powerful combinations in one of your three habitats. Your goal is to discover and attract the best birds to your network of wildlife preserves. More info.
Songbird Symphony
Songbird Symphony tells the story of Birb, a young orphaned bird who, having been brought up by a family of Peacocks who discovered him when he was an abandoned egg, slowly starts to realize he's somewhat different to the rest of his acquaintances. Setting out a journey of self-discovery, players take charge of Birb as he leaves the nest and heads out into a world bursting with life. More info.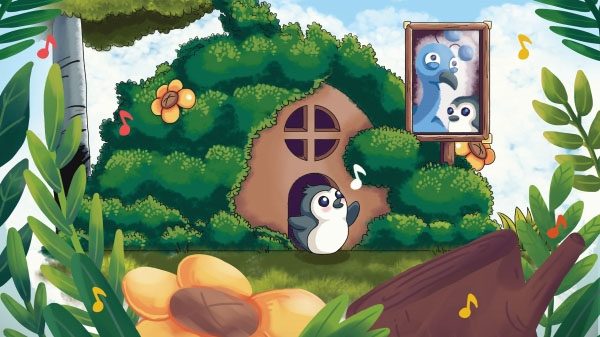 KeyWe
KeyWe is a Co-op experience designed to be enjoyed with friends and family, come together and play together. As the name suggest each player jumps into the role of a cute kiwi bird. Players are tasked to work together inside an old fashioned post office. According to the developers you will need to "Jump, flap, peck and but-slam your way across interactive landscape of levers, bells and buttons…" in order to get mail (messages) delivered on time. More info.
Toripon
Take photos of cute birds doing cute things, and make people happy on the internet! Explore a surprisingly spacious inner-city apartment filled with far too many pet birds doing their own silly things. Take photos and share them with your internet friends to spread the love around. The more bird pictures you post, the more your follower count will go up! Just like real life! Unlock new birds by taking the right pictures and try to find them all… More info.
Issho ni Asobo Koupen-chan
Issho ni Asobo Koupen-chan ( Let's Play Together Koupen-chan) is a four player game coming to the Nintendo Switch as a Japan exclusive release this summer. The developers have now released a gameplay trailer showing off how cute the game really is! Though the game is set to release exclusively in Japan, you can still download the via the creation of a Japanese eShop account. However, you will need to know how to speak Japanese if you want to know what is going on. Other than that, we can all just keep hoping that the game makes its way West. More info.
Did I miss any?
These are just some of the cutesy bird games that I was able to find. If I missed any, please let me know in the comments section, so that I may add it to the list!