A Hat in Time is a game that has maintained overwhelmingly positive feedback on Steam since its launch in late 2017. A few months after its Mac and PC release, it was also brought to PS4 and Xbox One, but there were no plans to bring it to the Nintendo Switch at the time. That has now changed! Very recently the news surfaced that it was not only confirmed to be coming to the Switch, but has a physical release date of October 18, 2019.
Get ready for a big journey
A Hat in Time is a very cute 3D adventure platformer featuring a little girl in a big top hat, known simply as "Hat Kid". Hat Kid's goal is easy to sympathize with: she wants to get home. But as she is on her way there, the Mafia of a nearby planet attack her ship when she won't pay their 'toll'. All of her ship's fuel (magical hourglasses called 'Time Pieces') is scattered to the world below. She must gather them all up before she can resume her journey. Looks like she'll need to look pretty hard!
It won't be easy…
Some rather morally bankrupt characters surround Hat Kid. In addition to the Mafia, there is 'Mustache Girl'. Mustache Girl wants to use Hat Kid's Time Pieces to travel in time so that she can become a superhero. In refusing (because disrupting time is very dangerous), Hat Kid gains a rival in collecting her Time Pieces back up. Mustache Girl now wants to find them and keep them for herself!
And so your trials begin! In addition to collecting Time Pieces, each level also contains yarn balls, and Hat Kid can use them to make herself some new hats. Each hat imbues Hat Kid with a different power! Each different ability will be useful in traversing the world across which Hat Kid's Time Pieces are scattered. Relics must also be collected, as each one is part of a puzzle.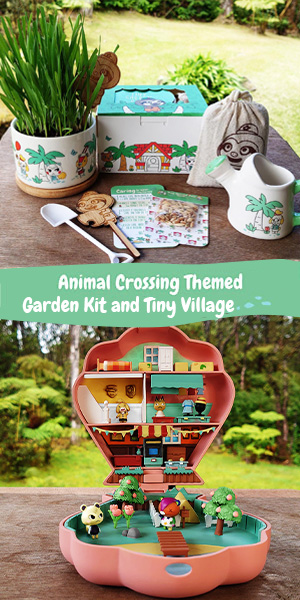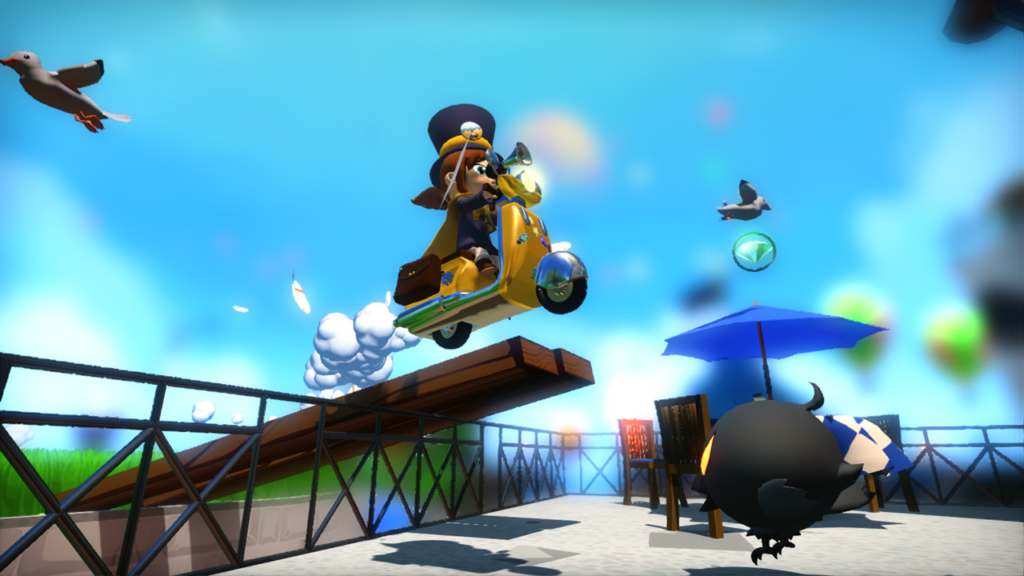 But it will be FUN!
This cute adventure looks like a great fit for Nintendo Switch. We're all eagerly keeping an eye on the Nintendo eShop to see when it will appear. The 'Seal the Deal' DLC that was available on PC will be included free with a physical copy of the Switch version. (You will have to download it separately from the main game.) We hope that the DLC content will also make it to PS4 and Xbox One in the future.
The Switch version of A Hat in Time will also include a new co-op mode! Check out this trailer for a very cute overview of the game:
If you're looking for more information on A Hat in Time, you can check out the Steam page. Or go to the official site. If you like 3D platforming games, then look into Tamarin, as well! If you want a cute platforming game you can play right now, try The Liar Princess and the Blind Prince.