Alchemy Garden is a relaxing simulation game where you brew potions, tend to your garden and run your very own alchemy lab and shop.
I thoroughly enjoy relaxing and laid back gaming and if you are reading this, there is a chance you do too! 🙂 Alchemy Garden fits those preferences like a glove. In this indie game created by MadSushGamesi, you will find yourself in a whimsical world with a small garden to begin with. You will have to grow your crops in order to gather enough materials to brew potions and become the greatest alchemist ever!
Your garden however is not the traditional garden you might be used to from games like Stardew Valley. It's a magic garden where you grow magical ingredients to add to your cauldron.
Home Sweet Home!
You can also explore the huge land surrounding your home and go down deep in the woods to cut down some trees, should you be in need of some lumber. Alchemy Garden also invites you to decorate the outside of your house so unleash your creativity and create your very own magical little hideout.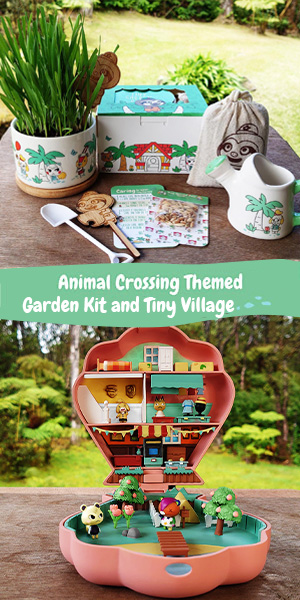 Besides the busy lifestyle of running and Potion Shop, making magic and more, you need a little place to call your home. You will start out with a small house to yourself. You are free to decorate the inside as well as the outside of your plot in any fashion you like. Place furniture, plants and more to really give it a 'homie' feel!
Potion Making And Shopkeeping
Potions can help you with daily chores. With your first harvest you can try out different recipes to make different potions and apply them to your crops to see what they will do. Certain recipes will create all sort of potions with unique effects. But be careful, magic can be dangerous!
The game offers a rich variety of crafting and potion making. Gathering needed materials for all the things you'd like to make is as much fun as it is rewarding!
You may end up having more potions then you need and instead of storing them inside your home, you can put them on the shelves in your own potion shop! Nearby villagers will be happy to drop by and check out your store. Gold that you earn from trading your items can be used to acquire new bag of seeds or you may want to spend it on furniture to make your home even nicer and cozier!
Alchemy Garden finally available on Steam now and for only $8.99 it was one of the best game purchases I have made in a long time. If you are still on the fence for the game you can also download a free demo right now!
If this got you excited about potion making, I recommend taking a look at Witchbrook, the Stardew Valley of magic, a game from Chucklefish, as well as the much beloved Alchemy Story!