Indie Highlight
Calico – What We Know About Upcoming Magical Game with Cats
Developed by Peachy Keen Games and published by Whitethorn Digital. Calico is a magical, relaxed and family-friendly simulation game where players are given an opportunity to run their very own cat cafe.
The game is expected to be released on Steam at some point during Summer 2020. The game will most likely release on the following platforms shortly afterwards:
Nintendo Switch
PlayStation 4
Xbox One
macOS
Macintosh operating systems
About Calico
Calico came about due to the game developer's obsession with cats, magical girls and fluffy animals. However, wanting to create a game that would appeal to everyone, she also included creatures such as lizards, birds, deer, raccoons, dogs, turtles, red pandas, foxes, etc.
She then shares about how she wanted to publish a game that would make players feel 'soft, happy, cuddly and cozy'. If that wasn't wholesome enough, she has said in an interview that she just wanted to create a game where the only goal is to have the best time possble.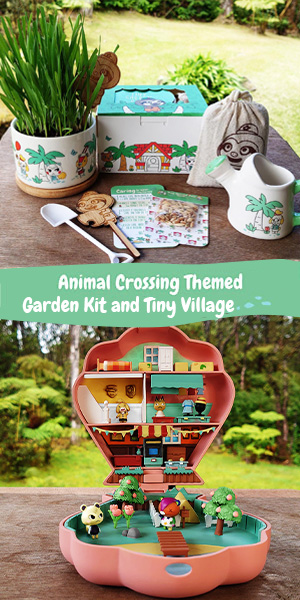 However, simply running the cat cafe is not the only things that players can do. The game also incorporates enjoyable aspects from other popular gaming franchises such as Animal Crossing. Similarities between Calico and Animal Crossing include the simulation aspects of both games, and the ability to place furnitire and decorations in your buildings. A perk about Calico however, is that the animals will not leave, the shop never closes, and crops never die.
Calico Key Features
As all animals are interactive, players can explore the village to find cats and other animals, including raccoons, deer, dogs, turtles, red pandas, foxes, lizards, etc. The animals can be befriended, petted and played with
Players can ride on giant cats ( as you do? ?)
Run your café by filling it with animals, furniture and yummy café eats!
Use magic potions to change your animals and environment
Meet magical girls, witches and other townspeople who you can help and befriend
According to the Steam Website, Calico won't playable until at least Summer 2020. However, there's no need to be disappointed, as you can play these cat-themed games in the meantime to tide you over 🙂
For more updates on how the game is progressing, check their Twitter here.
More Magic Games!
Checkout Witchbrook the Stardew Valley of magic as well as Little Witch in the Woods and adorable magic and life simulation game!
If you love life simulation games, take a looksie at this game about Japanese Rural Life!