Feature
Great Cooking Games For All Platforms
Time to practice your digital culinary skills with this list of fun and funny cooking games.
It can truly be quite fun to create and grow food in a digital world. You can discover new recipes and ingredients that you may never have heard about otherwise. Cooking games can be a great way to practice for the real world, or just have some fun with friends.
Prepare fantastic dishes that dazzle and amaze your patrons, or scurry about a frantic kitchen trying to please as many as possible without buying everything to the ground. With such a wide array of games and styles, the cooking genre has many great gems that will forever have a home in the hunger of our hearts and minds.
Little Dragons Cafe
For the ones who don't know yet, Little Dragons Cafe is the latest game by Yasuhiro Wada the original Harvest Moon creator. In little Dragons Cafe players choose between a boy or a girl, who are twin siblings. You will be able to gather ingredients and cook recipes in order to run your very own Cafe. Furthermore players will be able to raise a dragon. A fully grown dragon can even be used as a method of transportation to reach far away spots on the map. For additional information and gameplay footage of Little Dragosn Cafe head over here.
Availability – Now available on Switch and PS4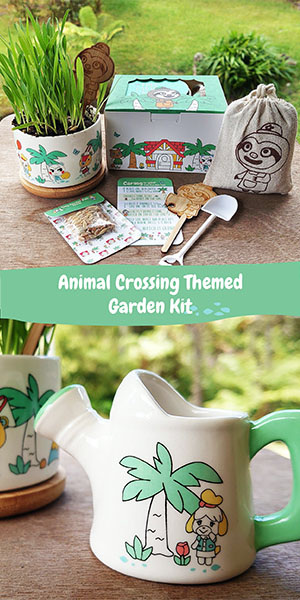 Cooking Mama Cookstar
Cooking Mama is back with their awesomest and funniest video game adventure ever. Cooking Mama CookStar is a brand new Cooking Mama experience designed specifically for console. Cooking Mama CookStar offers over 90 incredible new recipes for players to master. The menu ranges from classic Japanese recipes to the most delicious home cooking and the culinary soul comforts of today. More info.
Availability – Available now on Nintendo Switch
Overcooked – All You Can Eat
Overcooked and Overcooked 2 have been combined and upgraded for an all new experience in Overcooked! All You Can Eat. That's right! An all new Overcooked! experience is on its way to the new upcoming consoles. All You Can Eat is a combination of the first two Overcooked games, but with all DLC included, a 4K visual upgrade, and all sorts of other new goodies (levels, chefs, recipes) to make this the best Overcooked experience yet. More info.
Availability – Coming soon to Nintendo Switch, PlayStation 4 & 5, Xbox One & Series X.
Overcooked 2 is available now on Nintendo Switch, PlayStation 4 and Xbox One.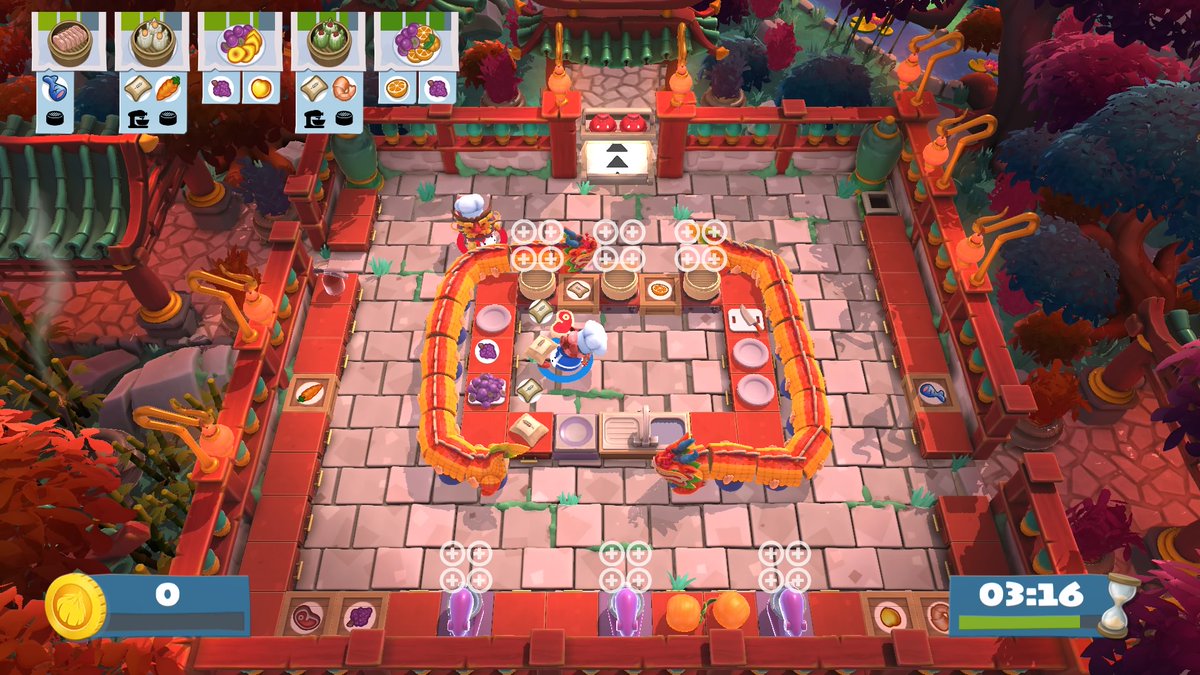 Cook, Serve Delicious 3
Travel across the U.S. in a crazy food truck challenge as you cook hundreds of different recipes and visit all kinds of different locales with an all new amped up play style like never before seen in the series. If you love the Cook, Serve, Delicious series, then your not going to want to miss the best installment yet. More info.
Availability – Coming to all major platforms 10/20
Cafe Nipponica
In Cafeteria Nipponica you will of course be tasked with running your own restaurant, provide good food and of course amazing customer service. However, the game goes beyond the typical simulation features we are accustomed to. In this restaurant management game you will also decide how your interior looks, from the table cloth to the mounted tv on the wall. Customers will also rate your dinner based on how good the food is, but also on how stylish your dinner looks. This is an interesting twist to an already great genre. More info.
Availability – Available now on Nintendo Switch, iOS and Android
World Tree Marche
World Tree Marche is an easy-going game that won't make you feel rushed or under pressure. You are the Royal Food Adviser, and you must run the world tree's market. To do so, you will need to guide six chefs (all named after spices!) in creating new and exciting recipes to earn money for the struggling world tree and stop the terrible plans of the Gourmand Corporation. Each chef you work with has their own personality and story, as well as unique strengths and weaknesses. (See our previous article on World Tree Marche for a more information and a trailer.)
Availability – Now available on Nintendo Switch
Automachef
In Automachef, you may be more engineer than epicure, but that won't stop the hijinks! Your job is to design (and build) automated restaurants. To do so, you will need to solve puzzles in spacial placement, resource management, and scenario-specific situations. You can do this in campaign mode, contracts mode, or let lose of all constraints in sandbox mode. Guide your somewhat hapless protagonist, Robert Person, to success, with lots of laughs along the way. See our pre-release article about Automachef for a full list of features!
Availability – Now available on Nintendo Switch and PC
Cooking Simulator
Cooking Simulator takes our passion for food into a realistic cooking experience and creates a yummy cooking adventure right on the screen! Cooking Simulator is the most realistic cooking experience you can get on your computer. The game lets players choose from dozens of tools, pots and pans to cook up whatever your tastebuds desire at the time. Realistic ingredients and measurements let you practice or just dream away in the kitchen. More info.
Availability – Available now on PC via Steam
Food Truck Pup
In Food Truck Pop you are running your own tiny pixel food truck and serve delicious crepes to all the pups in the town. Cook up some delicious treats and make everyones tummies feel yummy! Of course ingredients needed to make the food doesn't just fall from the sky. You will have to explore and gather ingredients from the environment around you. Collect a wide variety of fruit and other ingredients needed for the perfect crepe! More info.
Availability – Available now on iOS and Android
Waku Waku Sweets
WAKU WAKU Sweets is a cooking game where you will need to master the expertise of pastry making. You can roll, mix, bake and create more than 100 recipes. Each recipe features unique baking goods special to countries from all over the world.Thanks to the amazing abilities of the Nintendo Switch Joy-Con controllers, players can look forward to using all sorts of motion controls to bring the recipes to life and bake up some delicious pastries. Aksys Games says that "players can sharpen their skills using realistic motions that have been designed t mimic real-life recipes, like sifting, pouring, baking and frosting." More info.
Availability – Available now on Nintendo Switch, PlayStation 4, Xbox One and Wii
Good Pizza, Great Pizza
Good Pizza, Great Pizza was set to release on Nintendo Switch back in July but that mysteriously never happened. The developers now finally provided a definitive release date for the game on Nintendo Switch.If you can't wait to open your own restaurant and make a bunch of delicious pizza pies, you are in luck! Good Pizza, Great Pizza will release on the Nintendo Switch eShop on September 3rd. More info.
Availability – Available now on Nintendo Switch
Lemon Cake
Lemon Cake puts you in the role of a budding entrepreneur who takes on the task of restoring an old bakery. Like other restaurant simulation games, there will be a variety of different recipes for you to learn and master for your customers to enjoy.The monies you make from said sweets will allow you to expand your operations with new equipment and more recipes to choose from. You will also need to grow plants and tend to cows and chickens. This way, you will always have the freshest ingredients, including milk and eggs, to make your pastries the best in the land. More info.
Availability – Releasing Feb 2021 on Steam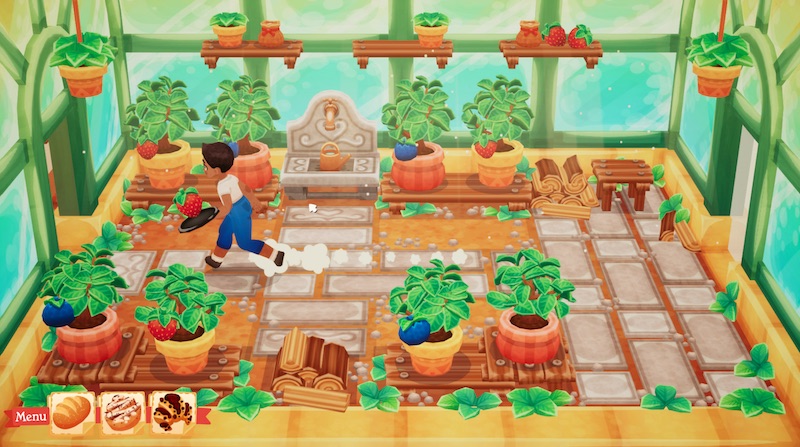 More games!!
I hope this list helps you find all the greatest cooking games you haven't gotten to try yet, or would love to try again. If you know of any awesome cooking games that weren't on this list, feel free to reach out and I will add it/them.