As many of you may have gathered by now, I'm a bit of a feline fanatic. Having procured a Switch console this year, I have been meaning to make a cat-themed Switch game listicle for a while. Having finally gotten around to it, here you have it; Nine Nintendo Switch Games For Cat Lovers. (Nine because nine lives)
Calico
This project started with a love for magical girls, cats, and a want to create a game that's light, pink, cute, fluffy, and feminine. It also incorporates everything that's enjoyable from a simulation game like Animal Crossing (furniture, decorations) but the animals will not leave/die, the shop will never close and the crops will not rot. The objective of the game is to make the town's cat café active and full of cuddly creatures again such as cats, deer, raccoons, dogs, turtles, red pandas, foxes and more! For more Calico info head over here.
Cat Quest
Cat Quest is an open world, action adventure RPG set in a world of cats, developed by The Gentlebros. The Cat Quest page on the Nintendo website (which is full of cat puns) explains how your player's sister is kidnapped and you therefore embark on a journey to save her from the evil Drakoth. Available for only £9.99 on the Nintendo eShop, Cat Quest for Switch is a purr-chase your bank account won't hate you for!
Cat Quest II
Cat Quest II is an upcoming open world RPG where you play as both a cat and a dog (hisss!). Explore an extensive world filled with monsters, dungeons and quests as you restore peace to your kingdoms in a time of war. This forthcoming feline follow-up will be released on Nintendo Switch, PS4, Android, iOS, and Windows.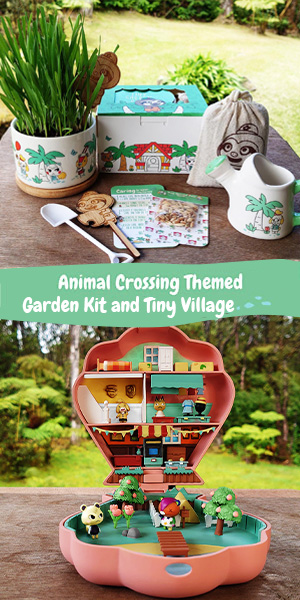 Snacko
Snacko is a farming simulation game developed by an indie studio called bluecurse, based in Vancover, BC, Canada. The founders, husband and wife Jordan and Erisa, wanted to create a world "where cats rule the land" and so the project began in 2018. Snacko is expected to release sometime in the year 2021 for PC and Nintendo Switch. Get some more news on this cat-tactic game!
BlobCat
In BlobCat you are tasked with the job of protecting the DiceMice from the naive BlobCats. With more than 90 different levels spanning over 6 worlds, Place arrows and guide the Dicemice to the Micehole! With local and online multiplayer, you and up to 3 other players can attempt to outsmart each other and send the BlobCats a-calling. The game costs a reasonable £8.99 to download from the Nintendo eShop.
Night In The Woods
Night in the Woods is an autumnal themed indie adventure game. Highly relatable to many, the game shows the crumbling former mining town of Possum Springs. After the protagonist, Mae Borowski drops out of college and returns to her hometown, she finds things as gloomy and hopeless as ever. But this time there's something more. Strange and eery occurrences are happening. And there's something in the woods. This charming game with beautiful music can be purchased for only £17.09 on the Switch eShop.
I and Me
I and Me is a platform puzzle game developed by Chinese studio Wish Fang and published by Ratalaika Games. It was released for Nintendo Switch in Japan and PAL regions on July 6, 2017 and in North America on July 13, 2017. Controlling two cats simultaneously, the objective of the game is to get them both safely to the end of each level. Whilst initially fairly easy, having two characters perform exactly the same action makes it increasingly more difficult to complete the game's 92 levels. With a soothing soundtrack and four season-themed chapters, the game is pretty affordable at £8.99
Mineko's Night Market (upcoming)
Mineko's Night Market is a cute cat-themed upcoming game for PC, Mac and Switch by Meowza games. You play as Mineko, a girl who has just moved to a superstitious island overrun with cats. The aim of the game is to find materials, craft items and sell them at the Night Market. You can befriend villagers, fish, undertake quests, play mini-games, plus more! Whilst it was initially hoped that the game would be released in late 2018, its release has now been pushed back until 2020.
Little Friends: Dogs & Cats
Little Friends: Dogs & Cats is a pet simulation game for Nintendo Switch. The Nintendogs-esque game is set to be released in Japan on 6th December. The game allows players to reside and play with cats and dogs with "lifelike models, textures, expressions, and animations."
Spacecats with Lasers
Spacecats with Lasers is a cat-themed casual combat game. Help your Spacecat eliminate the Evil Space Rats and defeat the Pug King in this wild wave-shooter game. With plenty of perks and power-ups, plus the ability to customise your cat with items unlocked on your journey, you can have both a fashionable and fierce feline fighter. Whether you prefer a calmer cat caper, or want a "nerve-wracking bullet hell", the game's different difficulty options have you covered.
After going through all of these, I realized there are eleven, looks like this cat found some extra lives. 😀
For even more cat themed games head over here!