Meowza Games announced today that the cat loving game Mineko's Night Market is coming to Nintendo Switch. For those who are unfamiliar, Mineko's Night Market is an upcoming cat-themed game. Mineko's Night Market is the first title from the young, two-person indie studio. The adventure title stars Mineko, a girl who takes on a job as a vendor in a weekly marketplace.  The game includes taking on responsibilities ranging from collecting resources, crafting items to sell, participating in local events and befriending customers around town.
Meowza and Kukubee held a stream earlier today, in which they showed of some extensive gameplay. Take a look at the amazingly cute gameplay footage below. The artistically beautiful game has quickly become one of the most anticipated games of 2018. If you are as excited about the game as we are, you should wishlist the game on Steam here, or check it out on HumbleBundle here. Mineko's Night Matrket is currently scheduled for release on PC, Mac and Nintendo Switch sometime in 2018.
About Mineko's Night Market
Mineko's Night Market is an adventure/merchant simulation game inspired by games like Animal Crossing with a stronger emphasis on story, crafting, and exploration.
You play as Mineko, a curious girl who has just arrived at her new home on a struggling superstitious Japanese-inspired island at the base of Mount Fugu. The locals on the island worship the Sun Cat, Abe. What was always thought to be a long-told myth has the town puzzled, as sightings of Abe have begun to surface among the residents of the island in recent days.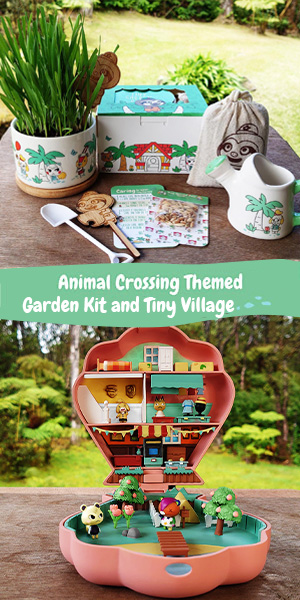 Discover the secrets behind the town while managing your daily activities, completing various jobs, venturing on whimsical quests, and crafting peculiar items in preparation for the weekly Night Market!
Mineko's Night Market is a game that celebrates Japanese culture while introducing a heartwarming story about friendship, tradition, and many, many cats.
Mineko's Night Market Main Features
Explore the village and surrounding areas searching for rare resources and making new friends
Craft peculiar items with the resources you find around the world
Barter with townsfolk at the weekly Night Market to sell almost anything you make and find
Play and compete in a variety of Night Market games like cat racing, octopus pull, and sumo-suit wrestling
Uncover the mysteries of the Sun-Cat Abe and Mount Fugu Island!
We were also lucky enough to get Meowza to sit down for an interview with myPotatoGames, if you haven't already we recommend you check it out here. Now sit back, relax and enjoy the recap of todays stream below.
Watch Playing Mineko's Night Market Demo! from meowza_games on www.twitch.tv