Your Own Shop, New Wildlands Quests, and Missing Ooblets
In Ooblets latest update (0.99), you can run your own shop, complete new Wildlands quests, and embark on missions from townspeople to find their missing Ooblets.
The Ooblets developers already gave us the ability to "put things on things", which now seemed like the perfect precursor to being able to display things for your very own store! Remember that one door in town you just couldn't open? Well, now you can! With tables and shelves, you can sell your extra accessories, food you cook, and any other items! No more deleting items out of existence and gaining nothing in return! Furthermore, you can customize your shop's wallpaper and flooring, and use whatever else you already purchased for your home to decorate.
Another new major feature is to add things to do in the Wildlands. Before, you had to just leave your duplicate Ooblets alone and forget about them. Now, you can visit the Wildlands for seed requests, mystery can cleanup, watering plants, and retrieving Ooblets that have wandered out. It seems that even the townsfolk of Badgetown have runaway Ooblets in need of retrieval!
Available Now in Early Access
This adorable creature farming sim is created by indie team Glumberland. If you missed their last big update, check out what was added here. Ooblets is available in Early Access now on PC here and Xbox here. Although, note that there now has been a small price hike since the game's humble beginnings.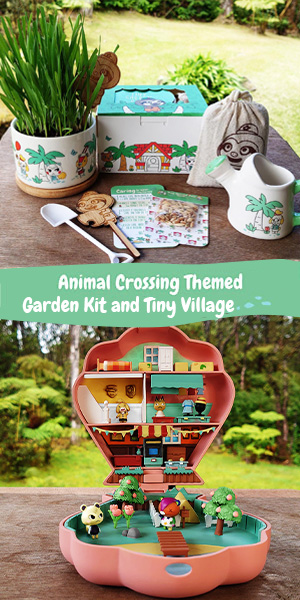 Interested in customizing your own shop or restaurant? Check out Cat Cafe Manager here: Cat Cafe Manager is Out Today on Switch and Steam.