Farm, Learn Magic, Befriend the Town
In Wylde Flowers, you play as Tara as she starts her new life in the town of Fairhaven, located on a small rural island. She may be a city girl turned farmer with little outdoors experience, but she has the can-do attitude needed to help Gramma Wylde take care of the family farm.
Learn how to plant and care for crops, mind animals, and gather materials like mushrooms and wood. You can also learn to fish, craft items, and much more!

Wylde Flowers features a diverse multicultural cast of characters. Get to know each of them through talking, quests, and story moments. Each one has a compelling backstory and even personal mysteries to discover. You may even find romance and love in one of them! Or if you prefer, platonic relationships and friendships are available and equally fruitful.

Rural life isn't the only new thing for Tara, though. She's also learning to become a witch! You will learn how to fly your broomstick, craft potions, control the weather and the seasons, and turn into a cat. Join the local coven who will guide you in your lessons.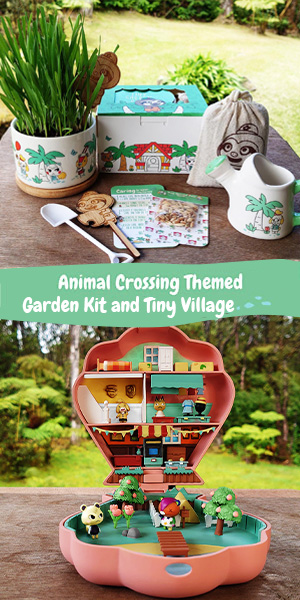 Available on Steam Now
Wylde Flowers is already available to play on Apple Arcade and is now also available on Nintendo Switch and Steam. There is currently a free demo available on Steam, too.

The game is also getting a huge free content update, take a sneak peak here.
Check out Sun Haven or Super Zoo Story more cute sim games.