Witchy Life Story is a vibrant visual novel where you play as a sassy witch sent to save a town's harvest festival. You have exactly two weeks to work your magic (literally) and help the residents of Flora with their problems so they can make the festival a success. Reside in a small house outfitted with witchy items, and tend to the small garden attached to the house. Collect plants and flowers from that garden to use in your spells and rituals. Your choices matter, too. Take time to get to know the villagers and carefully help them, or perhaps cause some chaos instead! And who knows, you might find a little love in your short stay. 
The Story and Characters
I am absolutely enamored by Witchy Life Story. It's a short little game, but it is abundantly clear the developers put a lot of love into it. The story is sweet and simple, but so engaging. The characters are  wonderfully crafted, too. Your own character is sassy and witty, with an outgoing personality. You've been sent to Flora because their "I'm a genius" attitude has gotten them in plenty of trouble. You need to prove to your teacher, aka grandmother, that you are worthy of finishing witch training. 
Your dialogue throughout the game proves just how salty you are about this predicament. Additionally, the different characters with their own, varied personalities and it makes for a really fun visual novel experience. Some are lovable, some are reserved, and others have anxieties and troubles that make them super relatable. Witchy Life Story blends the fantasy witch life with real-life problems like a lack of confidence in your leadership abilities, or worrying over all the work that you need to get done by a deadline. It brings a sense of familiarity while still making things magical and fantasy. 
I enjoy the choices that can be made throughout the game, too. During your conversations with the villagers, you can pick responses. These responses and choices shape the path you take in Witchy Life Story. Run through the story playing the contrite little student witch and put all your effort into appeasing the villagers. Conversely, cause a little chaos like the mad genius you really are! Better yet, do both. Run through the story a few times to discover some fun differences as you sow chaos in the village, and even romance different characters.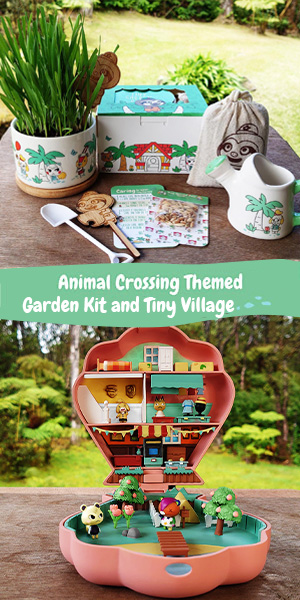 Final Thoughts
Aside from the wonderful story and great characters, Witchy Life Story really nails the art, too. It's beautifully enchanting. The village is equally charming and inviting. The character designs are cute and everyone has their own personal style. There isn't much to do outside of tending the garden, crafting spells, and talking to the villagers. It's a visual novel, after all. The story is the focus, and it really shines in this game. Overall, it's a gorgeous, heartwarming experience that I'd recommend everyone play! I can't recommend it enough. 
Overall, I give it a:

You can find Witchy Life Story on Steam!