Coffee Talk 2: Hibiscus & Butterfly is the second episode in the Coffee Talk series. In it, you play as the proprietor of a cozy little coffee shop that's only open at night. Set in an alternate present-day Seattle, join a cast of fantasy friends and serve up some delicious hot drinks as you explore the world by listening to their stories. Even use your phone to follow their lives outside of the coffee shop via social media, and return lost items to further influence story outcomes.
The Story
I'll be honest, I did not play Coffee Talk. I have only played Coffee Talk 2, but I don't feel like I missed out on anything vital to the story. I'm sure meeting the characters in Coffee Talk would have made their stories richer, more fleshed out. However, it was easy to settle into the story, overall. The characters are interesting and diverse. They have varying personalities that you get to experience through the conversations you have with them. Each person struggling with their own real-feeling issues, as well as sharing their joys and achievements with you really adds a beautiful, personal touch to the game. You're more than just a barista at their favorite late-night hangout. These characters feel familiar and real. Nevermind the sass and sarcasm that's thrown around. You're genuinely a friend to everyone, and it's heartwarming.
Setting the Scene
Besides the fun characters, the setting is nice and cozy, too. Set in rainy Seattle, the ongoing rainstorm provides a wonderful sound backdrop. Pair that with the lofi chillhop beats that play and Coffee Talk 2 really has a great, relaxing environment. The overall color palette is pleasing to the eye, too. Some characters wear some bright colors, like Lucas in his bright yellow hoodie, but it's not overwhelming. The coffee shop is decorated in neutrals and muted colors, too. It's an easy-to-look at environment that still offers a great variation in color so it's not boring. It is the perfect cozy environment.
The Drinks
Figuring out what people want to drink via hints (mostly) was an interesting game play element. It not only gives Coffee Talk 2 a sense of replayability so you can discover all of the drinks and outcomes, but makes it a little bit more than just a reading experience. Correctly, or incorrectly, guessing someone's drink gives you just a touch more immersive play than if you simply read the pre-written dialogue and picked pre-made drinks. Now, you can influence the conversation and other game outcomes by serving drinks. Plus, the latte art portion is fun. I'm by no means good at it, but it's fun to play with and see what you can make. I made a palm tree once! Accidentally.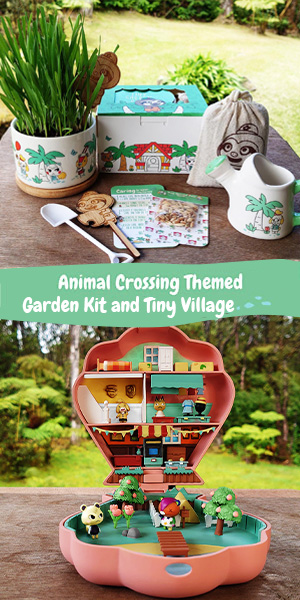 Final Thoughts
This was a chill, relaxing game. It was fun serving drinks, and interesting reading the conversations with everyone. There's no rush to complete things, and you can save in the middle of a day. Coffee Talk 2 is the perfect cozy visual novel, really. I can't recommend this enough for anyone looking for a relaxing, no stakes, no pressure game to play. It's perfect for curling up on a comfy couch, cozy blanket on a rainy day.
I give this game:

You can find Coffee Talk 2 on Steam, Epic Games, Nintendo Switch, and Xbox!