Trade Tales opens with you winning a small farm lot in a brand new town through a lottery. You're eager for a fresh start and decide to take this opportunity to prove yourself and build a new life. You'll embark on an exciting journey in a brand new town rich with culture. Forge new friendships, assist the locals, and even discover your unique talents. Then, take time to explore different skill sets that can earn you money like fishing, farming, foraging, and mining.
But Trade Tales seeks to set itself apart from all the other life sims out there by allowing you to craft your own experience, and it just might achieve that. Along with the usual farming and fishing, you'll be able to engage in trading, offering services, applying for jobs, or even start your very own business! You can then use your money to upgrade your home or invest in other businesses. Here's the list of business opportunities you'll find in the game:
The unique features don't stop there, though. Trade Tales has set an ambitious goal of setting themselves apart, and they haven't skimped on the features to do it. There is a smart AI dialogue system that allows you to chat with NPCs as if they're real people. This allows you to experience captivating conversations that have endless possibilities. You won't find the same set of recycled lines every time you speak to an NPC.
You'll even have access to modern tools like smartphones and computers, cameras, and drones. All of which will aid you in your Trade Tales journey. The smartphone comes with useful apps that allow you to communicate, research, shop, navigate, and more. Plus, the mines offer a challenging puzzle experience instead of the mind-numbing repetition of breaking rocks.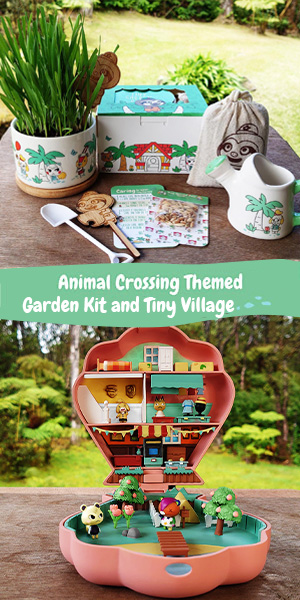 Trade Tales will have unpredictable outcomes that add a bit of realism to the game. Business endeavors may not always yield profit, and mismanagement can lead to the closure of your business. You might even lose your entire field of crops to a super typhoon. Fall in love and even have romantic rivals, adopt pets, or even win the lottery. There's so much to do!
Whatever you choose to do, and however you end up playing, Trade Tales promises a unique gameplay with the ability to lead your own life. Even when you finish the main story, there's more for you to do and experience!
Coming to PC and Switch
Unfortunately there's not release date information for this great game. However, it is supposed to come to PC and the Nintendo Switch. Hopefully we'll see it soon! You can find Trade Tales on Facebook to follow along with their development.
Want more life sims? Check out my review for Pretty Princess Magical Garden Island!