Detective Pikachu had a relatively positive reception when it was released. It was a top-selling 3DS game in the US in March 2018, and was in the top ten 3DS games in June and July. It also landed in the top 12 on the UK's 3DS chart. Overall, it received fairly average ratings from various critics. However, it did spawn a fun movie, and now a sequel!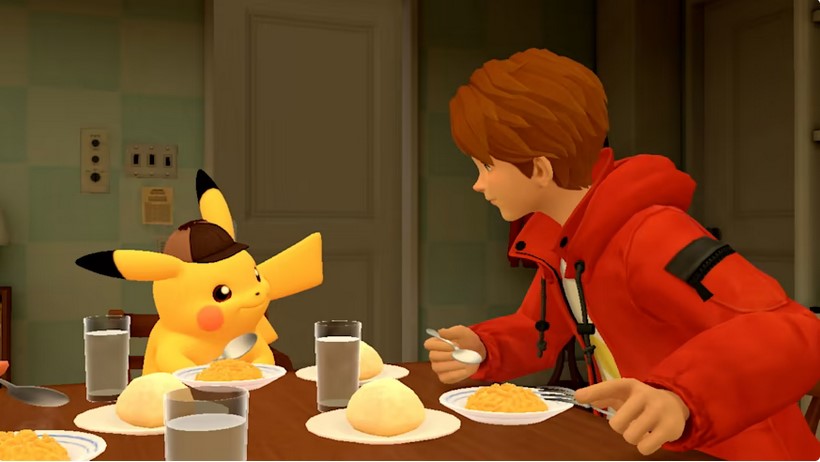 Detective Pikachu Returns finds you in Ryme City with the coffee-loving Pikachu and his human partner, Tim Goodman. A jewel theft occurs that sends the detective duo down a mysterious path. It's up to you to find out why Harry has gone missing and what is causing the Pokemon-related incidents around Ryme City.
Use Detective Pikachu's ability to speak directly to Pokemon to gather clues and information from the monster companions you encounter. Some of them will even help you out using their special skills, like Growlithe who can track scents. Tim will interact with the humans to gather information, and together, Tim and Pikachu will solve multiple cases across the city in Detective Pikachu Returns!
Coming Soon!
Detective Pikachu Returns will be on Nintendo Switch October 6th! You can pre-order it now.