News
Nintendo Indie World Announces Indie Games Coming to Switch
Nintendo took the opportunity to showcase some indie games that are coming out to the Nintendo Switch later this year via live-stream today, August 19th, 2019. In case you didn't already know, today is the day where there will be quite a few announcements during Gamescom 2019 in Germany. Inside Xbox will be live-streaming at 8 A.M. PT/11 A.M. ET and Opening Night Live will be at 11 AM PT/2 PM PT/8 PM CEST on YouTube, Mixer, and Twitch, See below for some potatoey highlights of Nintendo's Indie World (Nindies Showcase).
Youropa
When Youropa is torn apart, you must use your unique wall walking ability to navigate a strange fragmented city, restore it to former glory and learn who you really are. A platform puzzle paint adventure about breaking rules, being upside down and thinking outside the box. This action/adventure platformer developed by frecle is coming out this Winter 2019.
The Touryst
You are just arriving at the Monument Islands. Want to go swimming? Or rather take a dive into the deep sea? Or do you want to visit the amusement arcade, do some shopping, dance at the beach party? Fancy some surfing? Or will you talk with the strange old tourist and listen what he has to say about these ancient mysterious monuments…This action/adventure arcade puzzler developed by Shin'en Multimedia is releasing November 14th, 2019.
Eastward
In a beautifully-detailed and charming post-apocalyptic world, a miner discovers a mysterious little girl named Sam deep underground in a secret facility… Journey through decaying cities, encountering strange creatures and even stranger people along the way! This action/adventure RPG developed Pixpil and published by Chucklefish is releasing in the year of 2020. For more information on Eastward, you can check out our article here.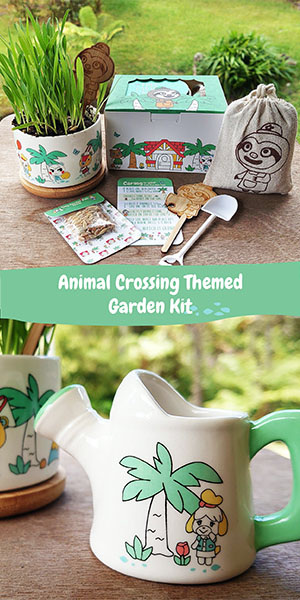 EarthNight
Each run begins in space. You must traverse five layers of the atmosphere on the perilous journey down to Earth alternating between skydiving and running on the backs of dragons. Your path to EarthNight will always be different and riddled with danger. This procedurally generated arcade platformer developed by Cleaversoft is releasing sometime in 2019. This game definitely reminded us of Sonic so we decided to include it in our list.
Best Friend Forever
Best Friend Forever is the world's first simulation game to combine pet care and dating (just not necessarily at the same time). Train, pat and play with your very own dog to form a bond that will last the ages. With your four-legged companion by your side, meet, woo and cherish the many cuties of Rainbow Bay's thriving singles scene. This adorable simulation RPG developed by Starcolt and published by Alliance is releasing February 14th, 2020 (Valentine's Day). If you like the style and dating aspect of this game, you might want to also check out Dream Daddy.
PHOGS!
In PHOGS!, you play as a duo of dogs, Red and Blue, on a captivating, puzzle-filled adventure solo or with a friend in co-op mode. Linked by a stretchy belly, you'll need to bark, bite and bounce your way through obstacles and challenges set across the dog-themed worlds of Food, Sleep and Play. Look forward to another game with doggos developed by Bit Loom Games and published by Coatsink Software releasing Early 2020. We love physics-based games that include cooperation and coordination such as Fling to the Finish!
WHAT THE GOLF?
A silly physics-based golf parody where every golf course is a new surprising type of golf, some brilliant or hilarious, others so absurd they will make you go: WHAT THE GOLF? This hilarious party puzzler developed by TribandProductions is releasing Winter 2019. We can't get enough of "ragdoll" mechanics in games, see Totally Reliable Delivery Service.
Kine
Kine is a 3D narrative puzzle game about three daring machines that aspire to be musicians. Embark across a theatrical dreamscape by solving a wide variety of increasingly difficult 3D puzzles. Guide Euler, Quat, and Roo as they struggle to form a band and find their big break! Kine is developed by Gwen Frey, published by Chump Squad, and releasing sometime in 2019.
Ori and the Blind Forest
The forest of Nibel is dying. After a powerful storm sets a series of devastating events in motion, Ori must journey to find courage and confront a dark nemesis to save the forest of Nibel. "Ori and the Blind Forest" tells the tale of a young orphan destined for heroics, through a visually stunning Action-Platformer crafted by Moon Studios. Featuring hand-painted artwork, meticulously animated character performance, a fully orchestrated score and dozens of new features in the Definitive Edition, "Ori and the Blind Forest" explores a deeply emotional story about love and sacrifice, and the hope that exists in us all. This beautiful platformer was released back in 2015 on Xbox One and PC and now it's coming to the Switch September 27th, 2019!
Finally, some other noteworthy mentions that have more specific release dates include: Röki coming this Winter, Cat Quest II coming this Fall, and Spiritfarer coming in Spring 2020. Stay tuned for more announcements all day today!