Nintendo details the function of the Mario Warp Pipes in Animal Crossing New Horizons.
If you haven't heard yet, Animal Crossing New Horizons is getting a major Mario update featuring a bunch of adorable items and clothing to turn your island into a Mario wonderland.
One of the most functional and interesting new items is the Mario warp pipe. It looks identical to the one you may have seen and jumped through in the many Mario games available over the last 35 years.
Use them to fast travel around your island
You can place two warp pipes on your island and once you jump into one you will be teleported to the second one placed anywhere on your island.
You can even place one in your own home and place the second one on the beach, by the town plaza or anywhere else you wish to travel to from the comfort of your home.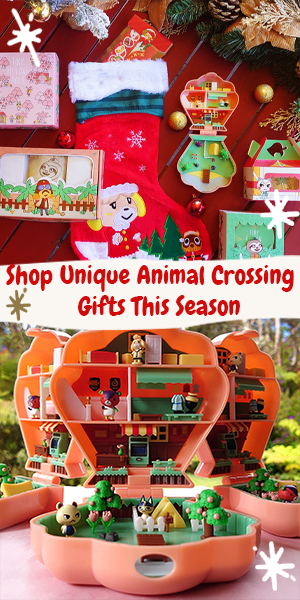 Place multiple and be surprised – create a maze
Of course you can place more than two on your island, if you choose to do this and you enter one pipe, the final destination will be random and you will be teleported to one of the many warp pipes you have on your island.
Having the ability to randomize your destinations with multiple warp pipes will give creative players interesting ways to build mazes as the pipes will work in multiplayer sessions as well.
Animal Crossing New Horizons Mario Items Release Date
The update will go live on February 25th but to get the items from Nooks Shopping app you will have to wait until March 1st.
Take a peak at the trailer below to watch the warp pipes in action!
Official Animal Crossing New Horizons Manga
Nintendo also announced that the first Animal Crossing New Horizons Manga will be released in the west this year.