Animal Crossing
News
Nintendo Announces Animal Crossing New Horizons Hinamatsuri And Saint Patrick's Day Items
For the first time Nintendo preview upcoming seasonal items for Animal Crossing New Horizons.
There are plenty of holidays coming up and you will be able to celebrate all of them in Animal Crossing New Horizons. For the very first time Nintendo gave us a good look at all the seasonal items to become available in the Nook's shopping app soon!
Hinamatsuri Day
Hinamatsuri Day is a Japanese holiday and translates to "Girl Day" to celebrate this special occasion you will be able to purchase the Girl's Day Doll Set and Bonbori lamp beginning February 25th and it will disappear from the shop on March 3rd.
Pi Day Pie
The second holiday Nintendo previews is Pi Day. You will be able to buy a delicious looking pie from March 3rd- March 14th the reason for this holiday is that March 14th can be read as 3/14 which is the numerical constant in π.
St. Patrick's Day
Of course we can't forget about the greenest holiday of the year. St. Patricks day will make an appearance in Animal Crossing New Horizons with an adorable Shamrock Rug, Shamrock Soda and even a Shamrock Door Plate. These items will only be available from march 10th to March 17th. Nintendo also mentioned that the Able Sisters will have some surprises in store for us.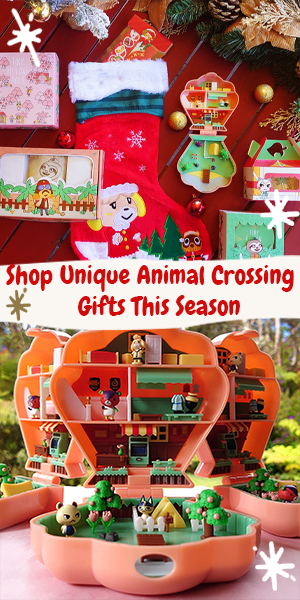 Mario Items
Nintendo also outlined the upcoming Mario themed collection coming to Animal Crossing New Horizons introducing a new way to fast travel around your island.