News
Animal Crossing New Horizons Mario Items Include Way To Fast Travel Around Your Island
During the massive Nintendo Direct we got to take a closer look at the Animal Crossing New Horizons Mario Crossover event.
Last year the big N announced that Mario themed items would come to New Horizons but not much more details had been revealed at that time.
Thanks to a huge new Direct, Nintendo finally lifted the curtain on the mystery that surrounded the Animal Crossing and Mario crossover event. During the event a trailer revealed absolutely everything Mario and Animal Crossing fan's hearts could possibly desire. The upcoming update will introduce a bunch of Mario themed items that you can use to turn you island into a Mario World.
Working Warp Pipes to fast travel around your island
There are plenty of items you can collect, mushrooms, coins, stars, Whomp blocks, bricks and so much more. One of the most interesting items you can grab is a fully working Warp Pipe!
Once you place two working warp pipes on your island you can hop in one of them and you will be teleported to the second one. This can be a great way to travel around your island!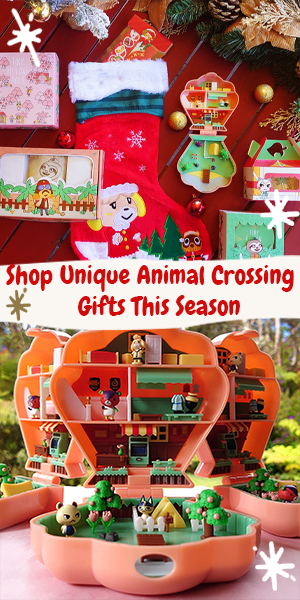 Animal Crossing New Horizons Welcomes Mario
The update will go live on February 25th but to get the items from Nooks Shopping app you will have to wait until March 1st.
Miitopia is back!
Take a look at Miitopia a cute adventure game coming to Nintendo Switch!