News
Knights and Bikes – A Fun & Wacky Co-op Game
Knights and Bikes is a quirky action-adventure set on a fictional British island in the late 1980s. The creators convey that they were "inspired by coming-of-age movies like The Goonies and classic games like Earthbound and Secret of Mana." Knights and Bikes was funded successfully via Kickstarter in March 2016, which you can visit to view their items for sale.
The developer, Foam Sword, is a little game company by Rex Crowle (Tearaway, LittleBigPlanet) and Moo Yu (LittleBigPlanet, Ratchet & Clank), who are dedicated to making games about fun, friends, and imagination. The publishers behind the game are Double Fine Presents. Although there is no set release date as of yet, the game will be available for PS4 and on Steam.
You play as two characters: Nessa & Demelza (cooperatively online or locally). They're tough and imaginative girls exploring the island of Penfurzy in search of mysteries and on a quest to find the legendary treasure. Cycle around on bikes, explore the natural beauty of the environment, and save the ancient island from ruin. Meanwhile, you must rescue the adults that have gone missing!
Deal with enemies in an endearing child-like and hilarious way by using frisbees, water-balloons, a cranked-up stereo, a pet goose (you can high-five your goose), and more. Moreover, the trinkets you collect from adventuring and from the islanders you save, allows you to upgrade your bikes, learn new abilities, and to travel further.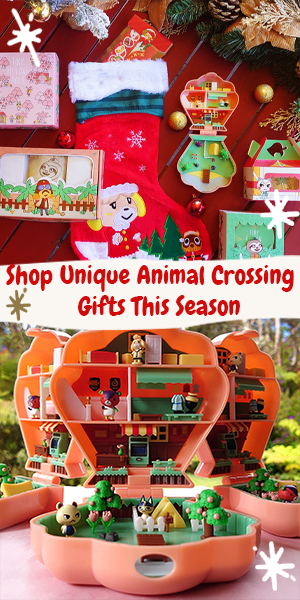 Key Features
Best friends forever! Play single-player with an AI companion, couch co-op or online co-op.
Solve puzzles and deal with enemies using your improvised abilities! These include: frisbees, water-balloons, puddle-stomping welly boots, and a powerful boom-box stereo.
Work together! Both characters have different skills so you'll want to experiment with how they combine in order to succeed.
Explore the island! Seek out its modern tourist-attractions and ancient ruins, both on foot and on your customised bikes.
Discover treasure! Ranging from trinkets like broken action-figures and animal skulls, to the legendary riches rumoured to be hidden on the island.
Upgrade your bikes! Barter with adults (offload your junk) so you can personalise your bikes, unlock extra abilities or at the very least: get those training-wheels removed!
Tend to your pet goose! Captain Honkers has a keen nose-beak and can help you find what you need, if you keep him fed and happy.
This game offers a completely hand-painted visual art style which gives it a very unique look. Interested in fun and different graphics? Check out our most recent news of LUNA, a point-and-click game. Like the idea of having a pet goose? Check out this upcoming game here.
Photo Gallery