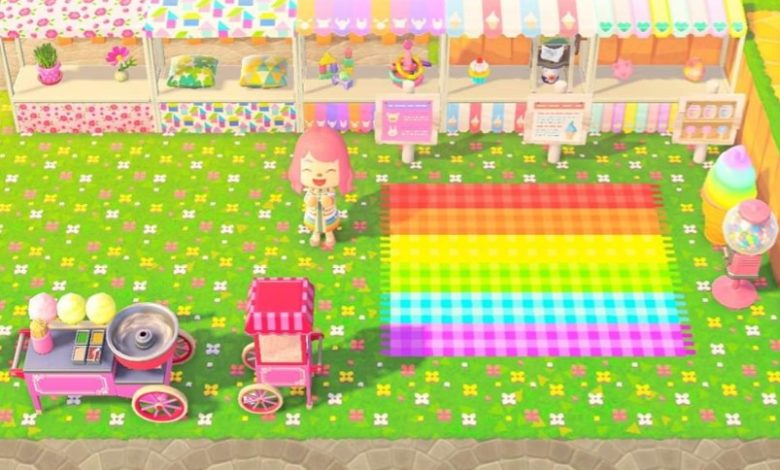 Animal Crossing
Fantastic Fan-Made Furniture Designs For Animal Crossing: New Horizons
Unless you've just started your deserted island life, you are probably aware that lots of different furniture can be customized.
This is a really nice touch to New Horizons as it allows players to create patterns and truly express themselves. You are also probably aware that items such as tools and NookPhone cases can be customized also. And of course, it would be silly to allow players to create a bunch of different types of pro design clothing and designs and not creating a way to share them.
Luckily, that's where the Able Sisters' Custom Designs Kiosk comes in. Players can upload and share their creations here. You can also download other players' designs by inputting a Creator ID code or a Design ID code into the machine. The Design ID code will take you directly to the design you wish to download.
A Creator ID code allows you to browse through and download all of the designs a particular player has made.
Tons of beautiful clothing designs
There are literally so many amazing clothing designs that people have created, it's hard to keep up. However, you can get the codes for awesome custom clothing here, here, and here. But even with lots of cool clothes, you may want designs to customize furniture to make your pad more rad. And to save you rifling through Nooksisland.com, pinterest and tumblr, etc, MyPotatoGames has saved you some time and effort. Here are some fantastic fan-made furniture designs for Animal Crossing: New Horizons.
Quilt Designs: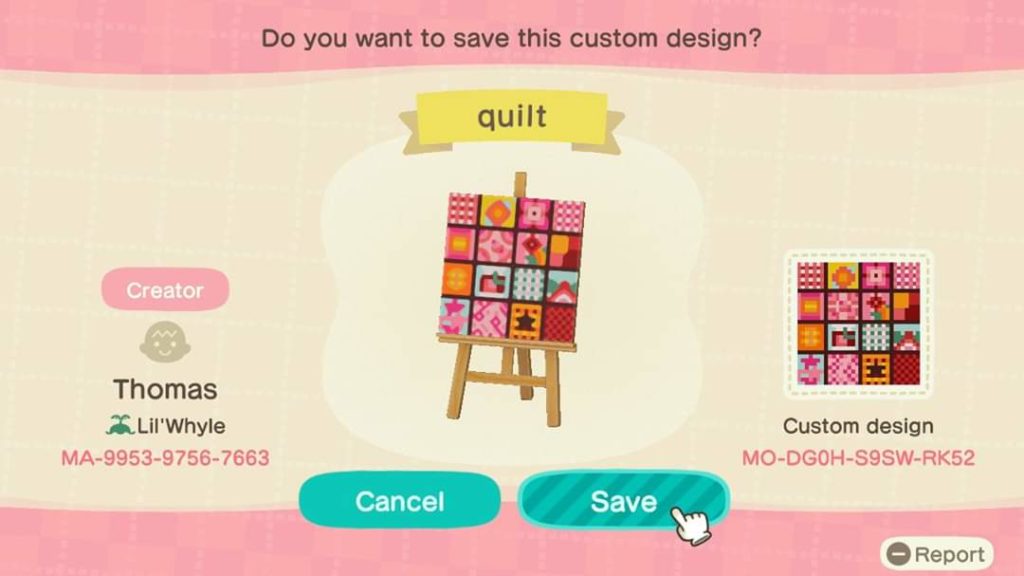 Bedding/Duvet Cover Designs:
Cuppa tea?
This design was originally made by a player called quesobee. However due to not having a Switch Online membership she could not post a code for it. after a lot of demand for a code (mostly from brits, as it is true, we do like our tea…), it was kindly remade by Elizabeth from Wumbo Isle.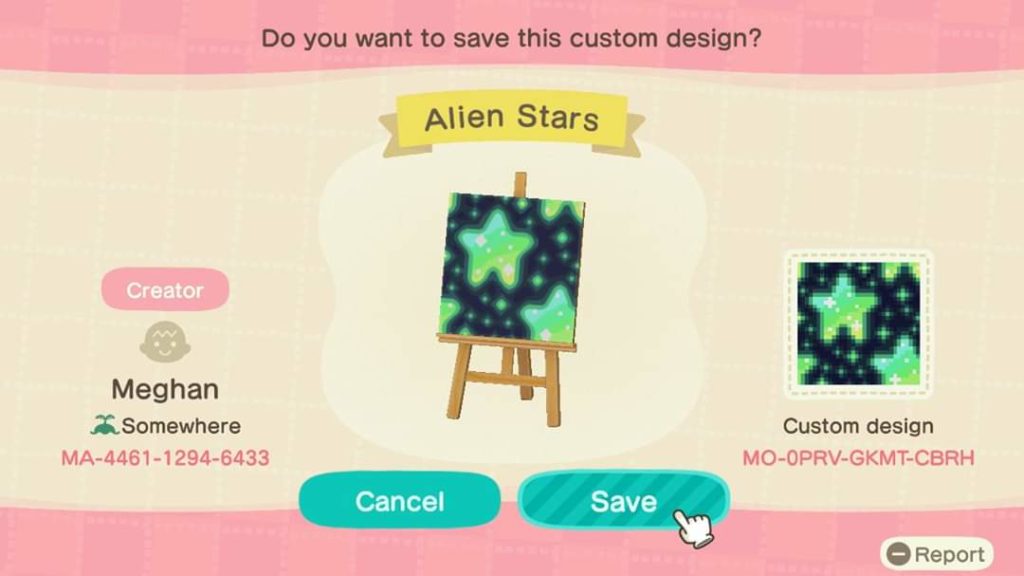 Cushion Designs:
(Bonus Cushion Design)
I haven't tried out this design, but if all goes according to plan, it'll be a hilarious addition to any cat lovers island home:
Tablecloths:
Beach Towels:
Picnic Blankets:
FYI: Forget what I literally just said about tasseled blankets taking up unaffordable space. Because I just found this freaking rainbow blanket! 😮 To bag yourself one, you will need 9 free pro design slots to place it. But in my opinion, it is totally worth it. Look at how awesome it looks!
Stall Designs:
Sign Designs: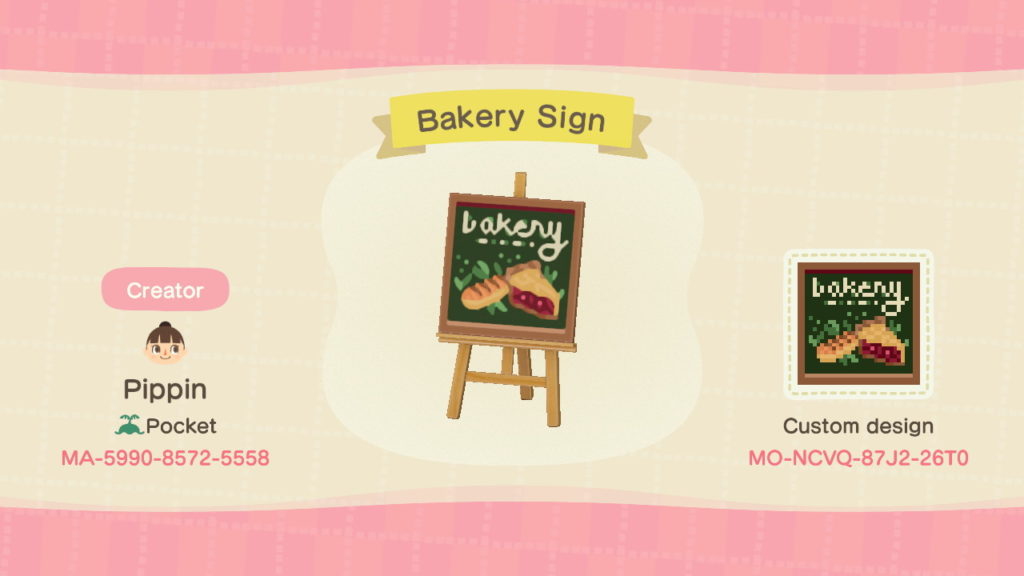 Top Tip: If you really like a design, you should type in the Creator ID displayed on each design's image. This will show you all of the creations shared by that player, and the chances are, you'll find more awesome designs!
A creator that all animal (and Pokémon) lovers should definitely check out, is the creator of the cat cushion ID code. Her name is Melissa from Kiya, and she has an insane amount of amazing animal designs. Some examples of her designs are shown below: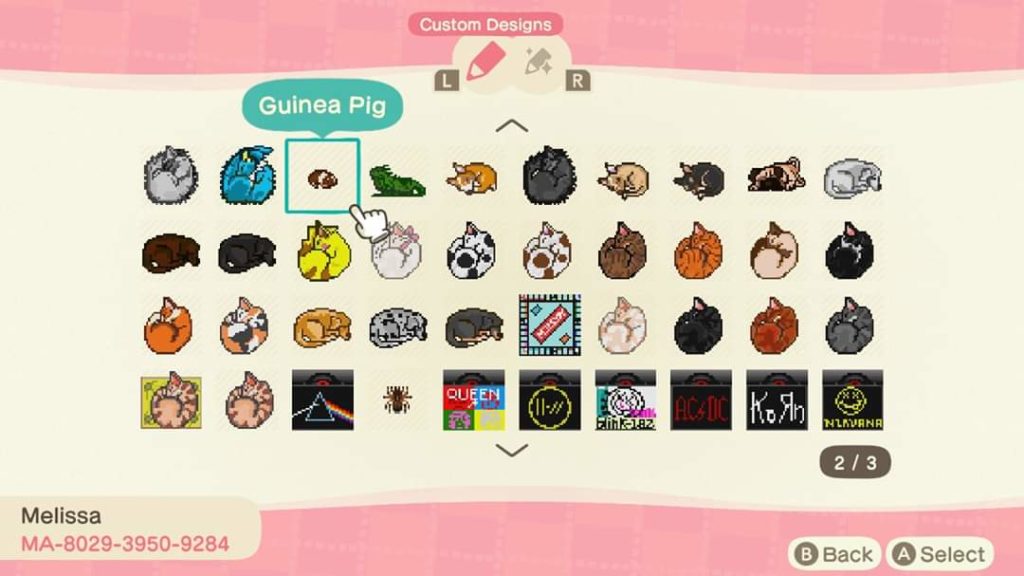 If you're looking for more custom designs that aren't clothing, why not check out this article here? ✨