Getting the custom designs app on your NookPhone will allow you to create your own designs and scan QR codes to obtain designs created by others. However, in regards to clothing, you will only be able to wear 'tile' designs as a tank top. You can use Nook Miles to purchase the Pro Design upgrade.
This will give you a bunch of new different types of clothing to choose from when creating Pro Designs. Some examples are balloon-hem dresses, hoodies, sweaters, coats and more. You can also scan Pro Design QR codes from New Leaf.
However, you will want to have the Able Sisters shop on your island in order to buy socks, shoes, hats, glasses etc. But the Able Sisters don't just sell clothing. The prickly pair have a kiosk at the back of their store. Here, you can find and share designs made in Animal Crossing: New Horizons via a Creator ID or individual Design ID code.
Providing you have a Switch Online Membership, (and have purchased the Pro Design upgrade), you can use this feature. And despite the game being a new release, people have already been busy creating and sharing a bunch of awesome designs via the kiosk's portal. Here are just a few amazing fan-made custom designs in Animal Crossing: New Horizons.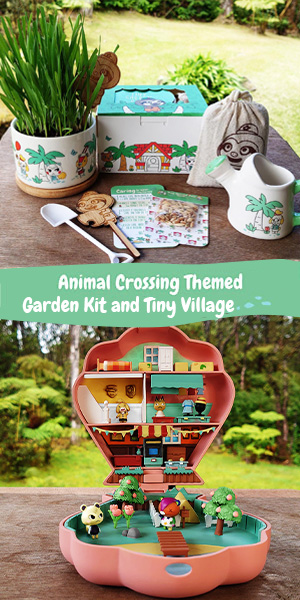 Even more Designs!
For even more custom designs make sure you check out this list as well as this one!
And take a look at these must see path designs that you can use to turn your island into a unique paradise!
Brimmed Caps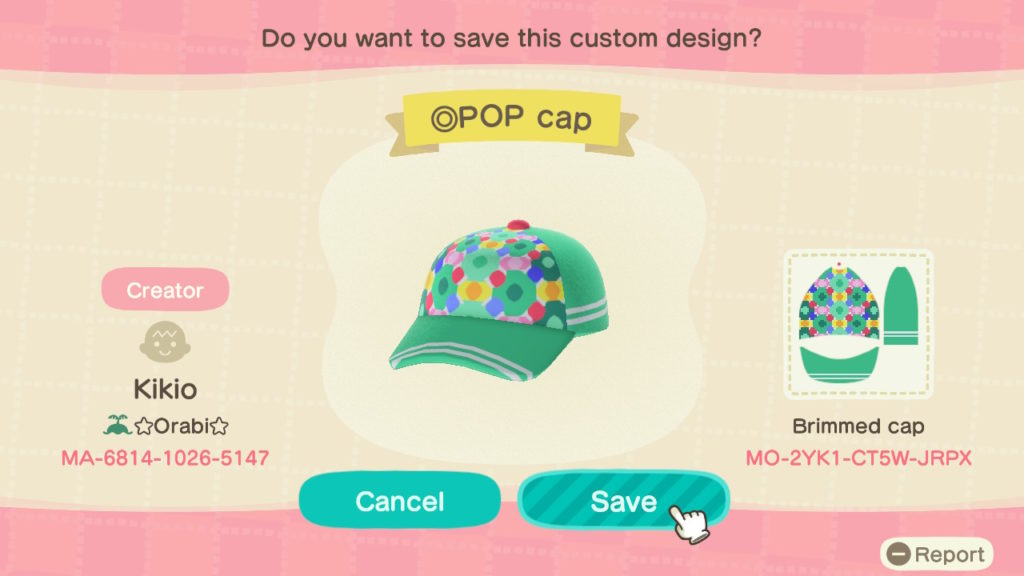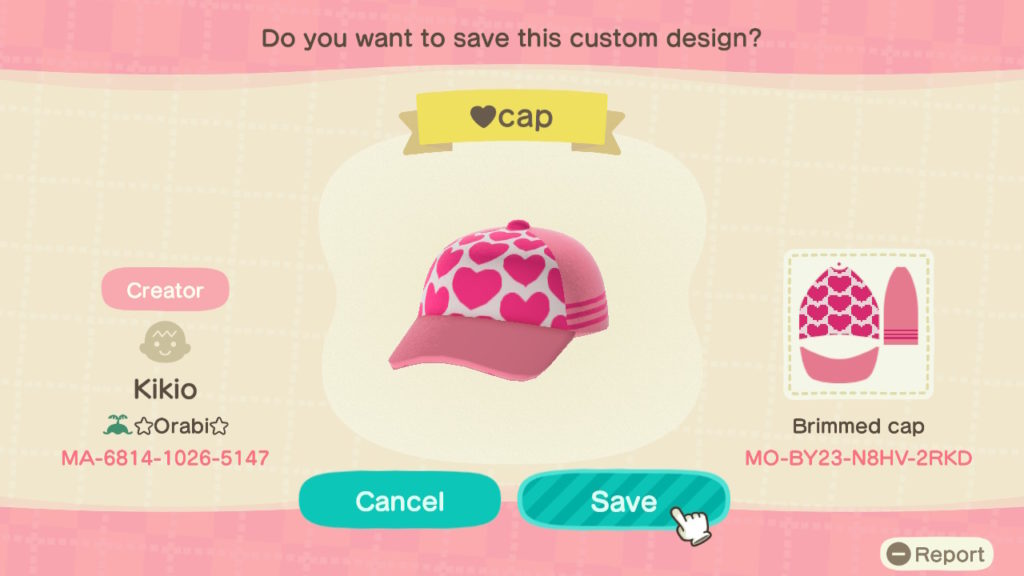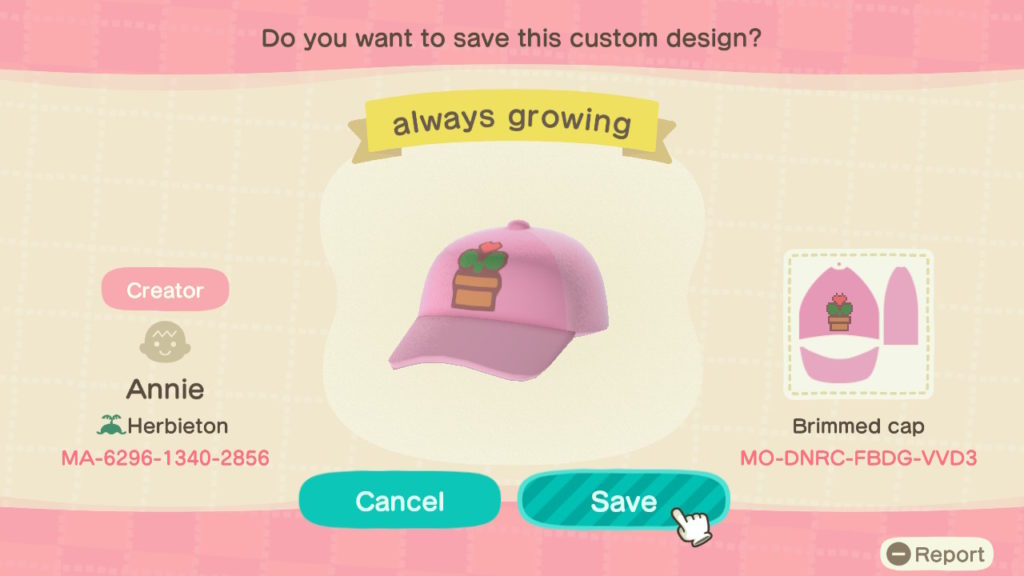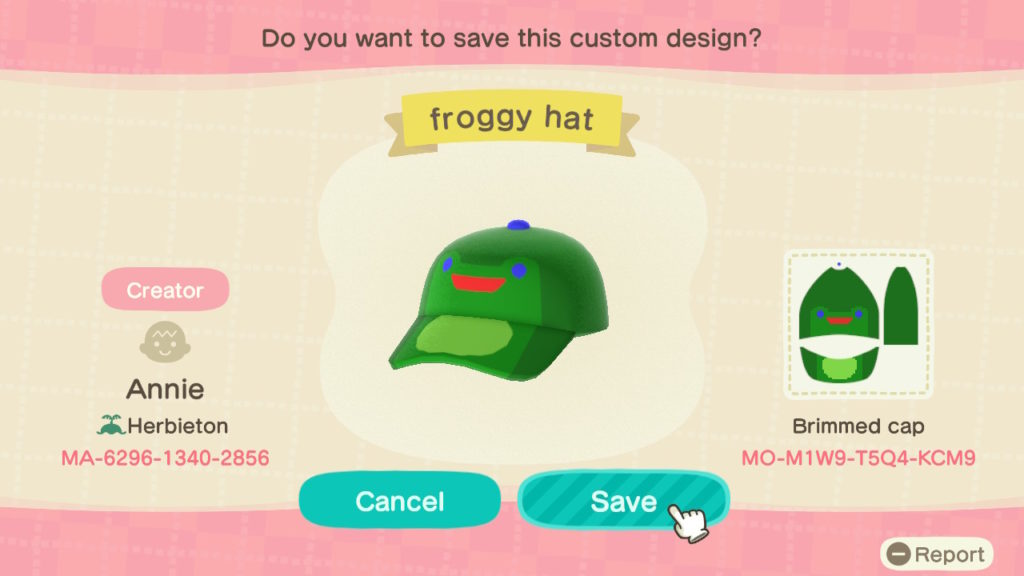 Brimmed Hats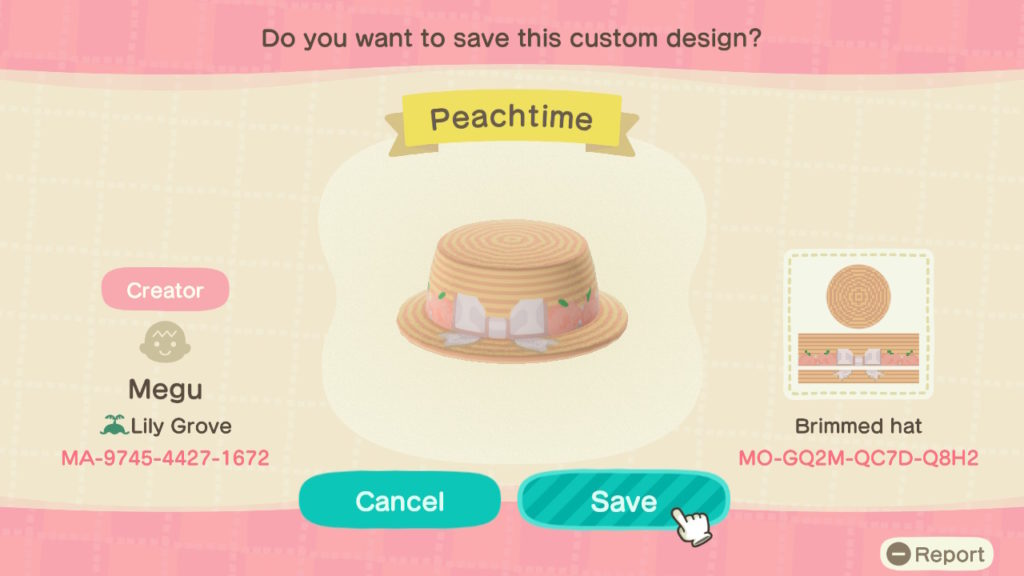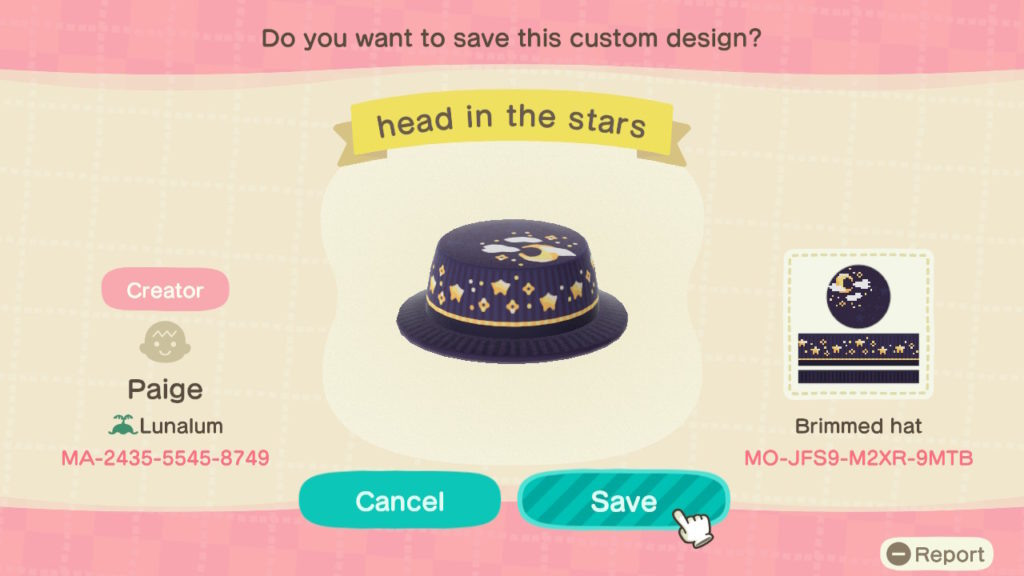 Food-Themed Brimmed Hats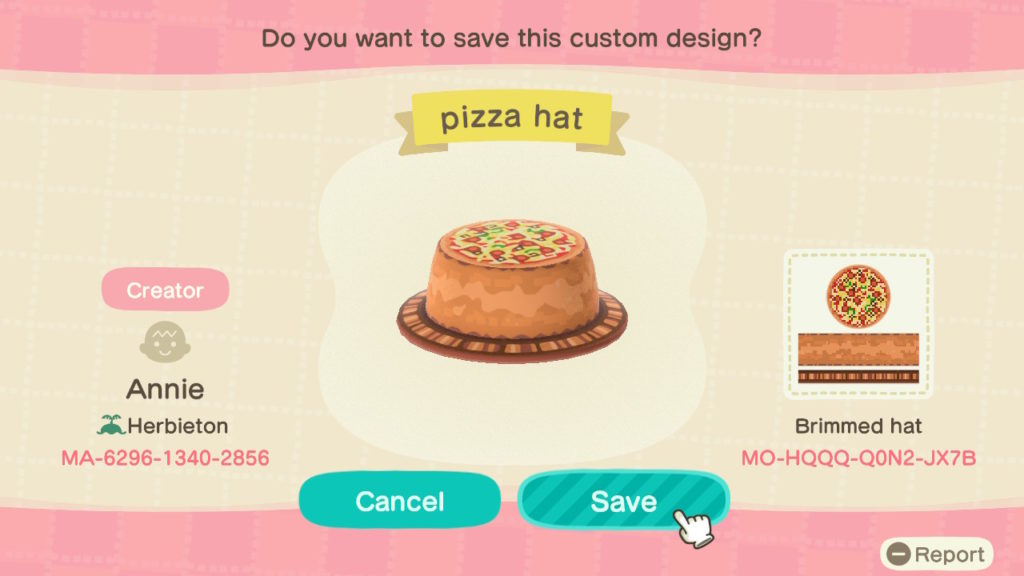 Short-Sleeved Tees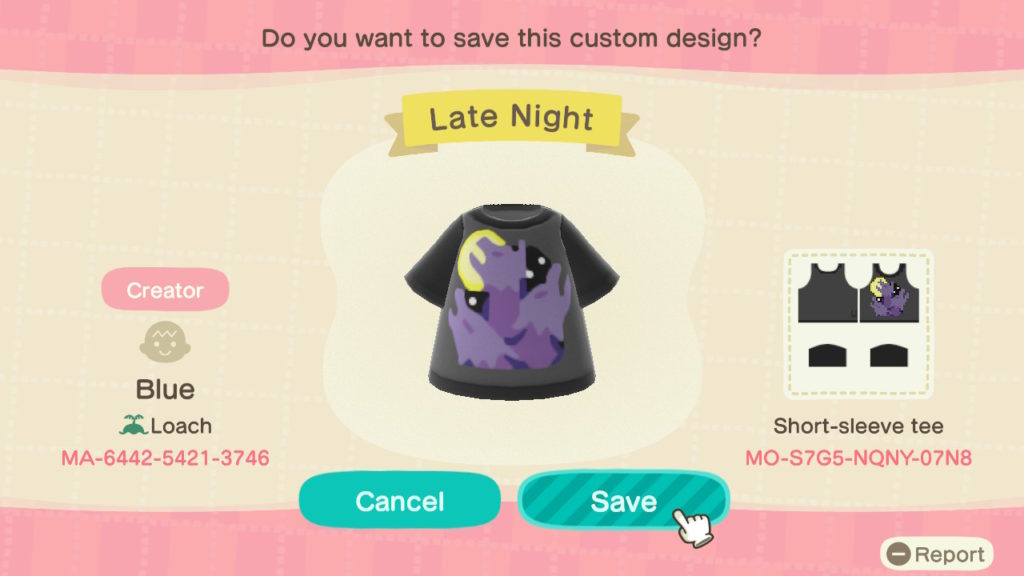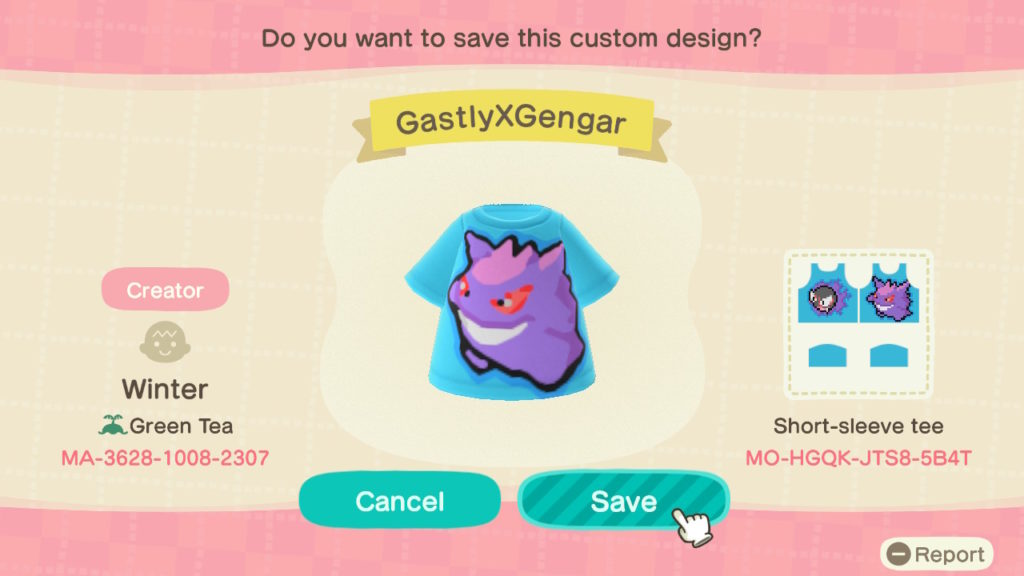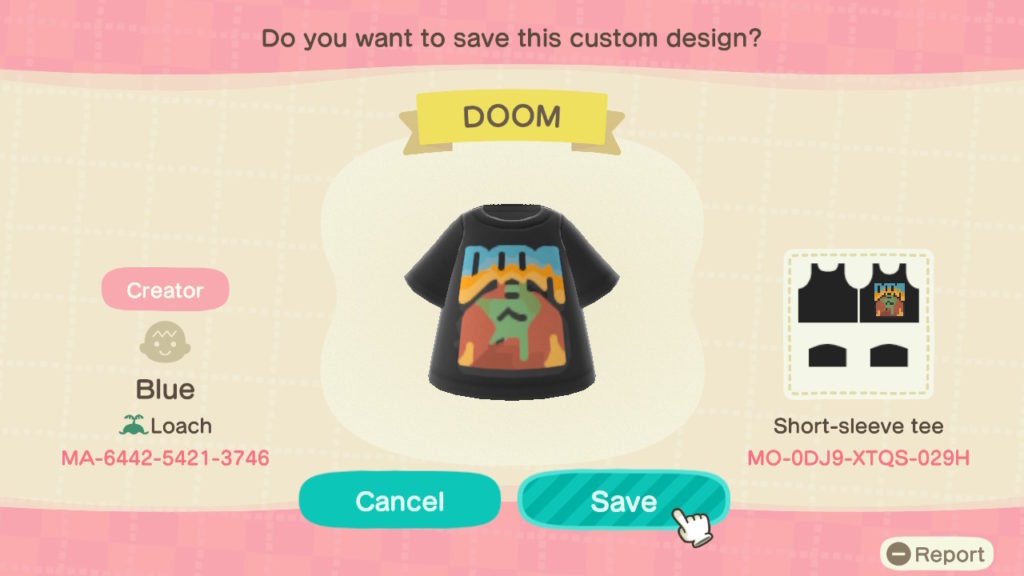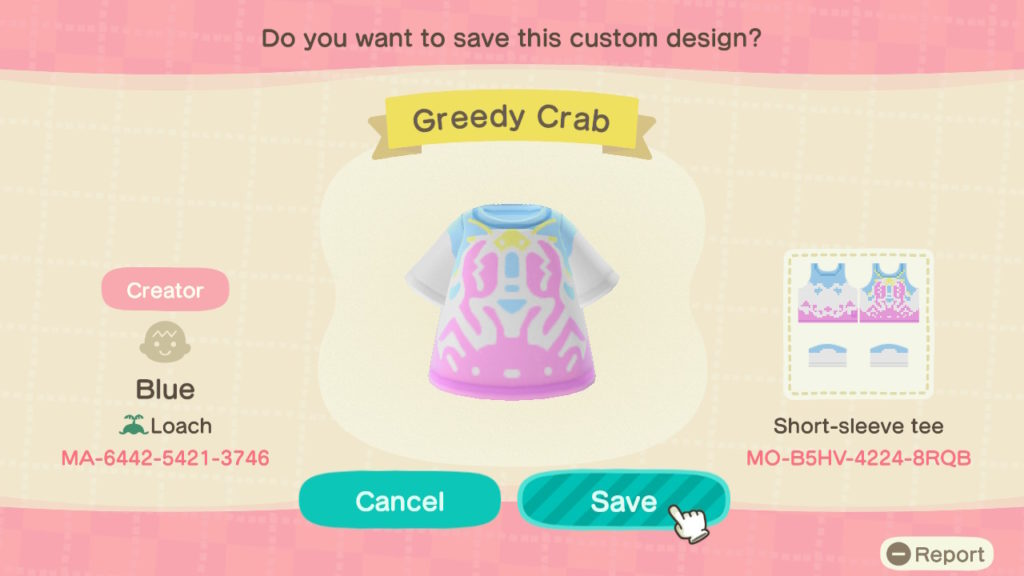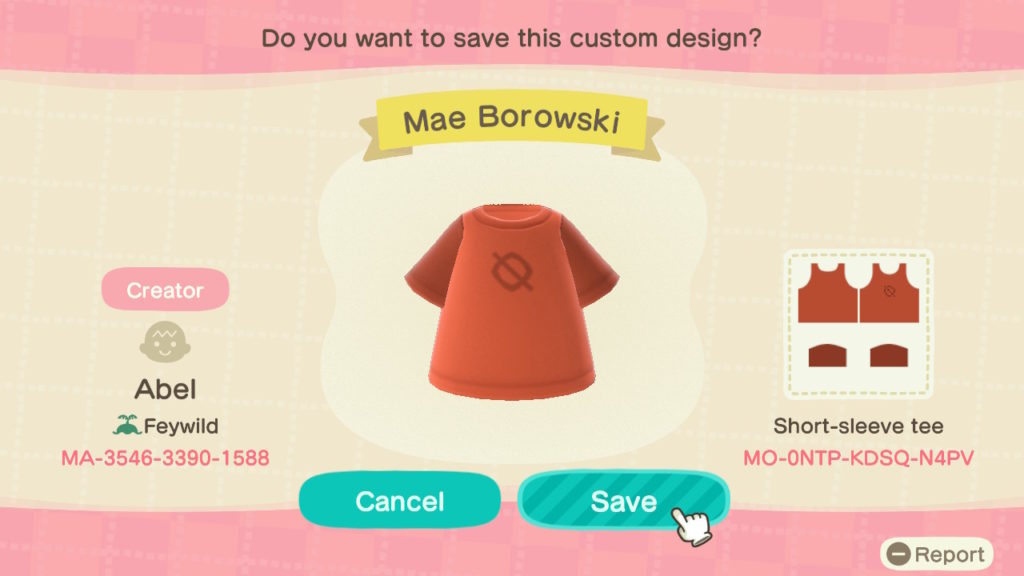 Robes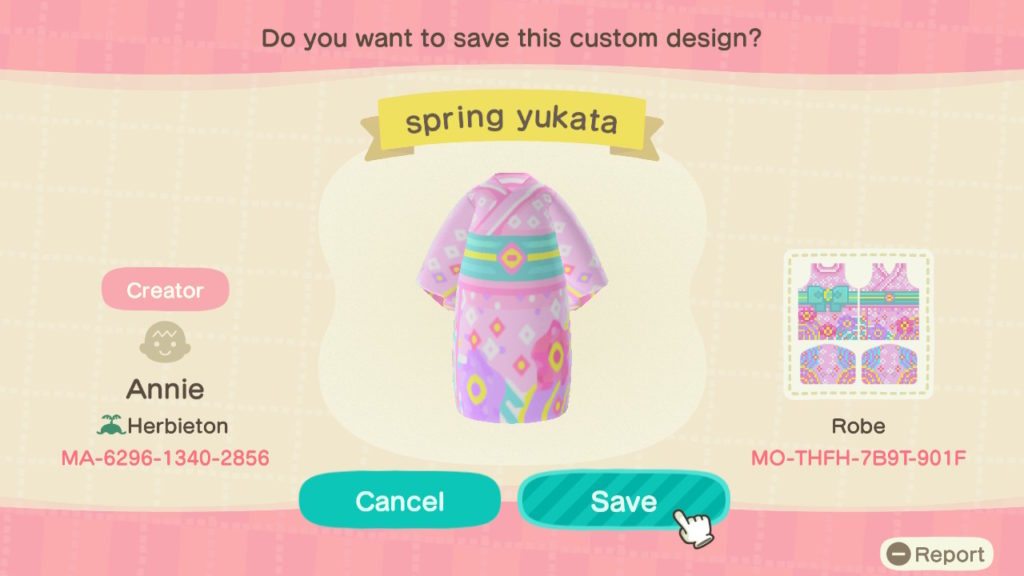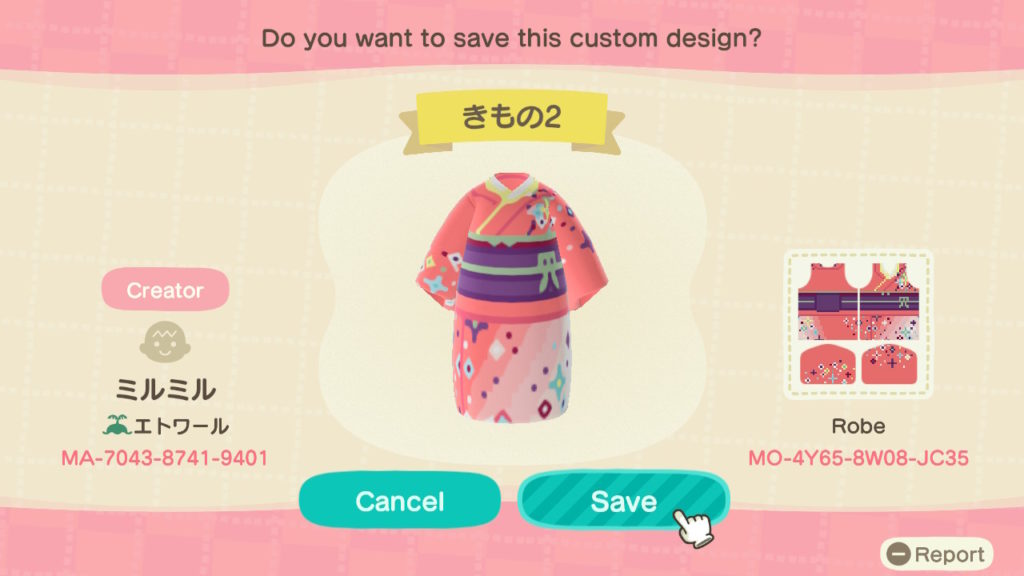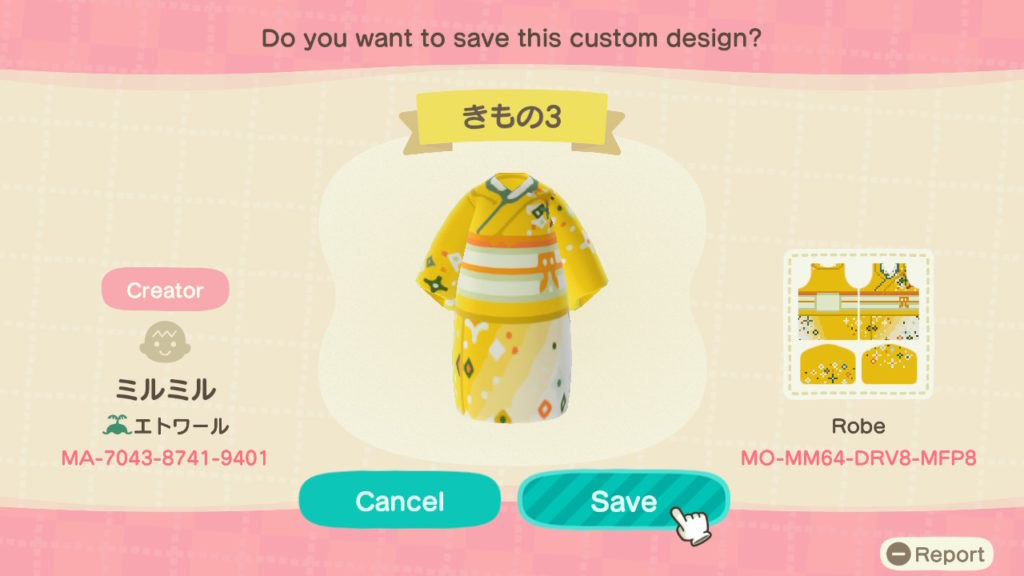 Coats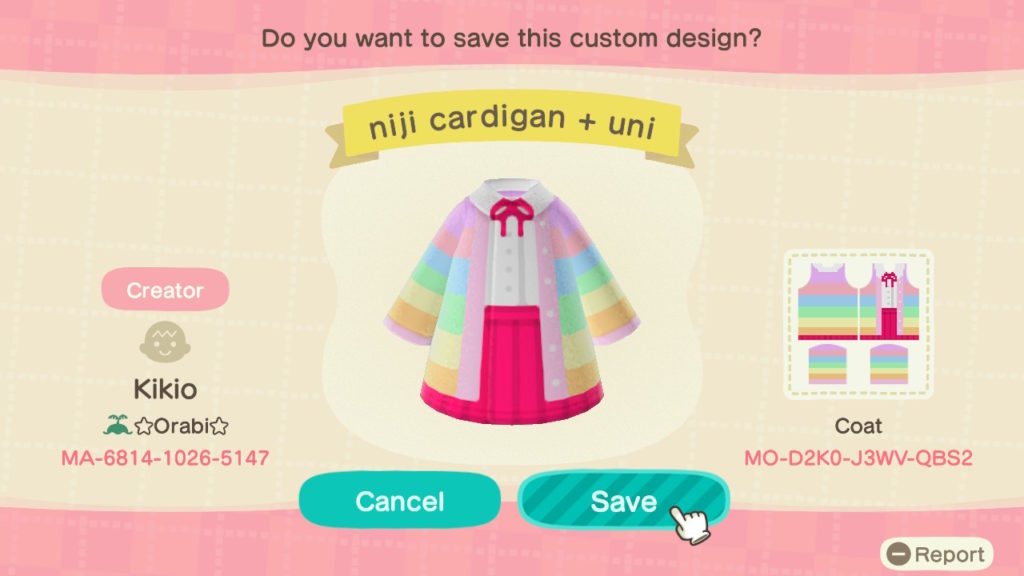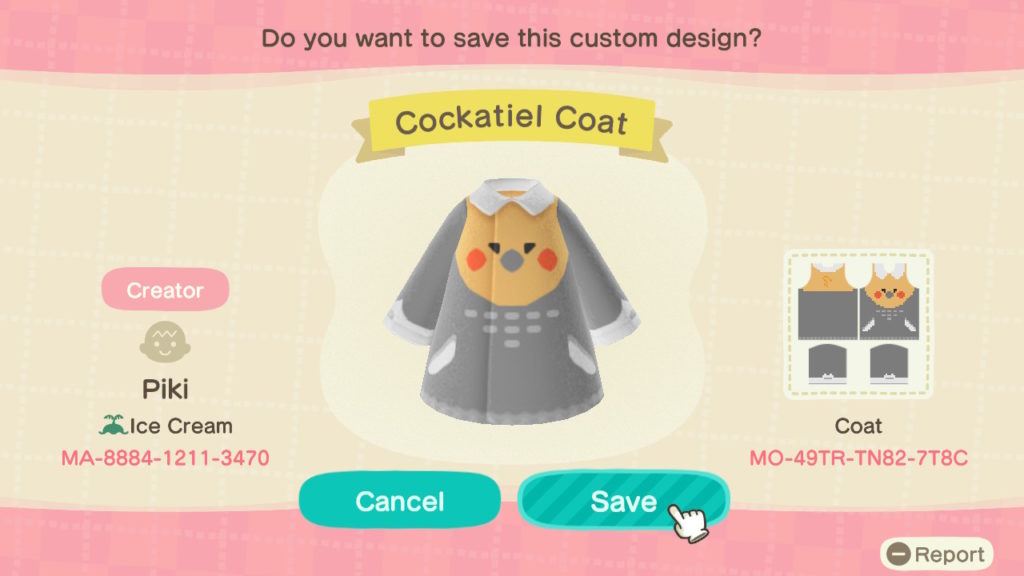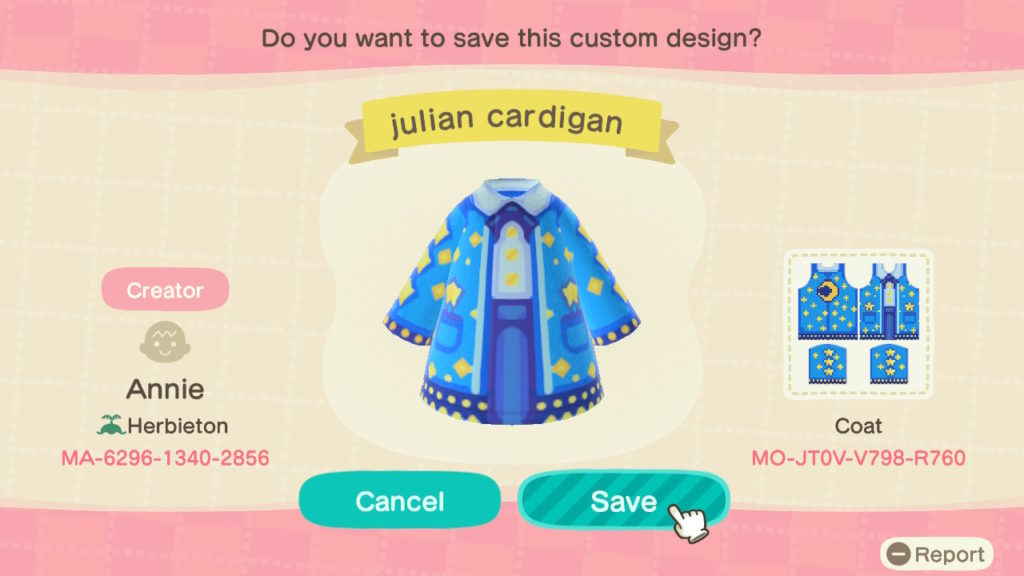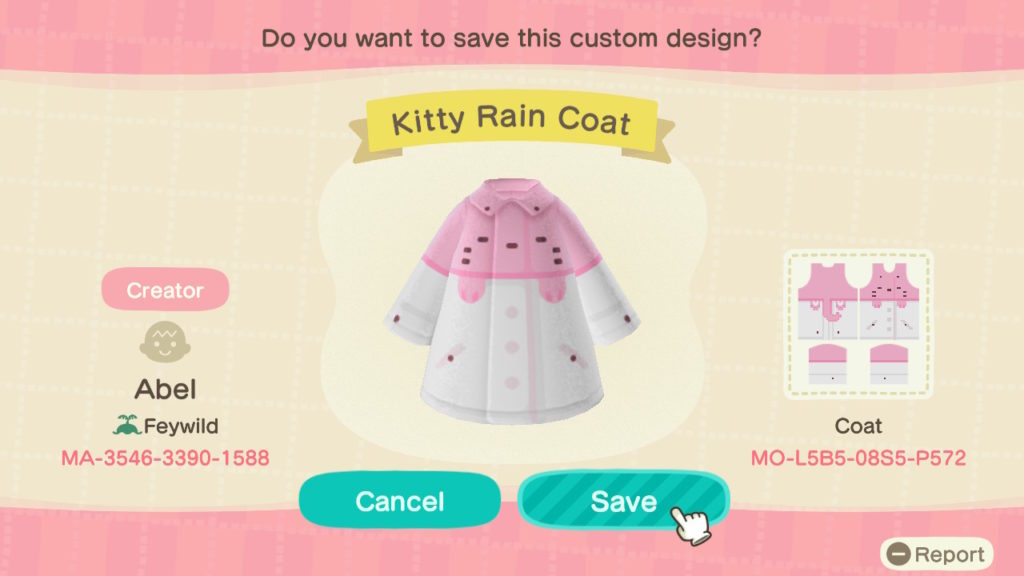 Sweaters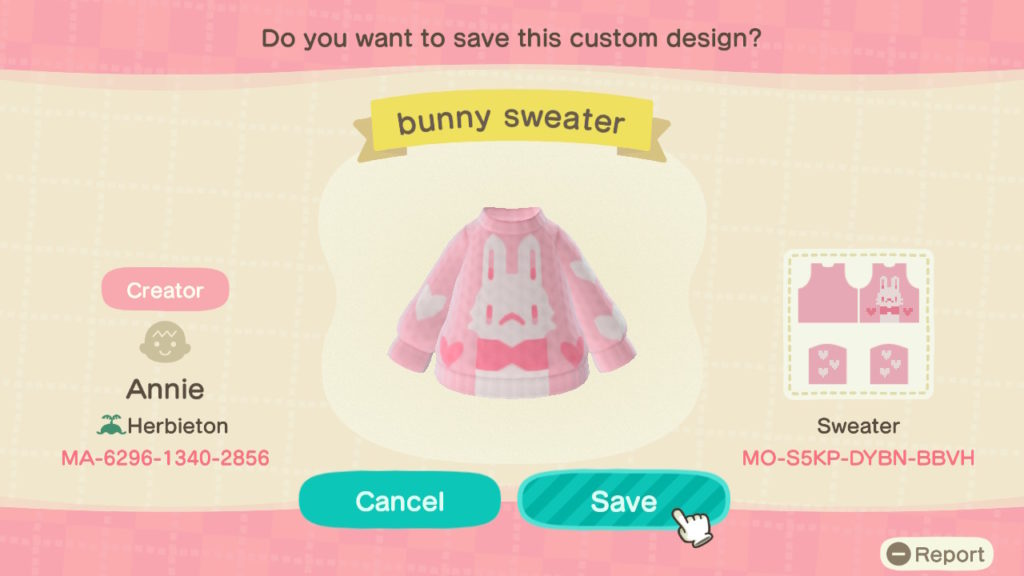 Hoodies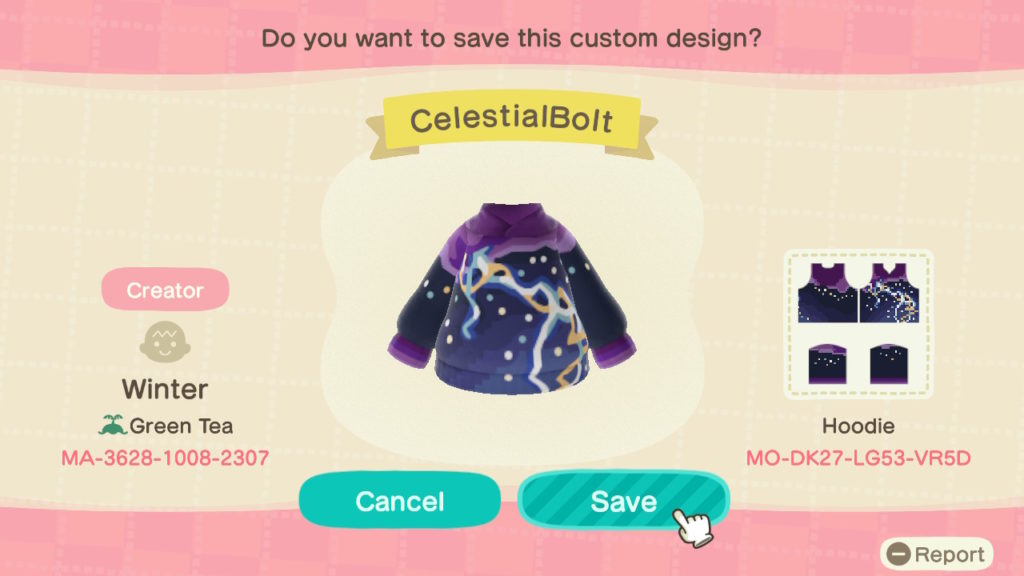 Balloon-Hem Dresses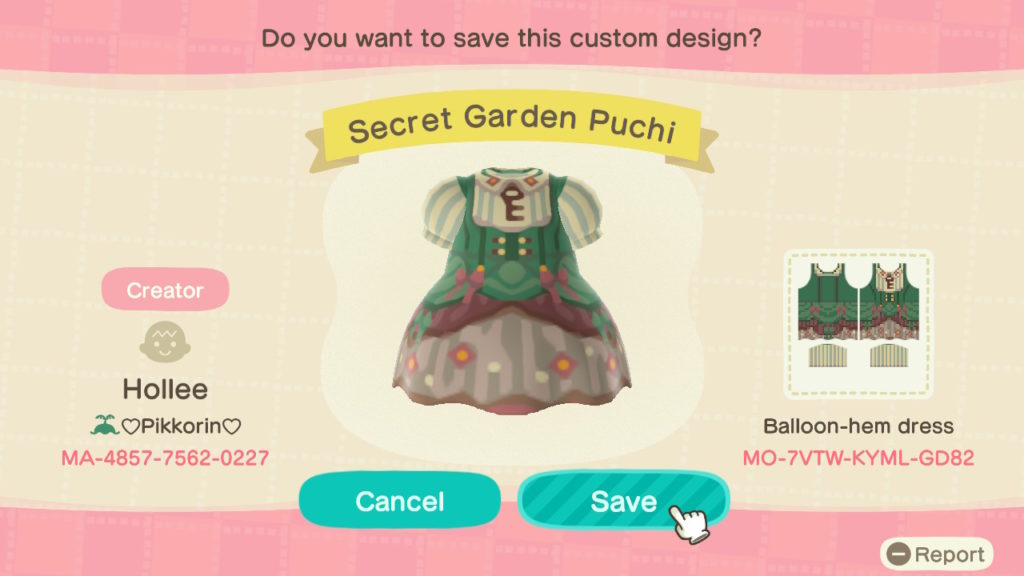 Short-Sleeve Dresses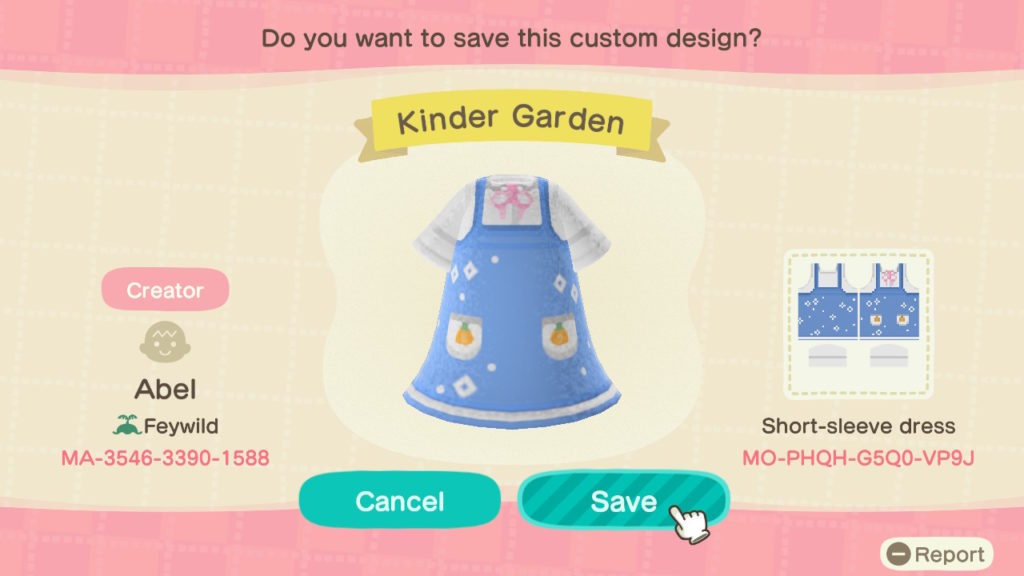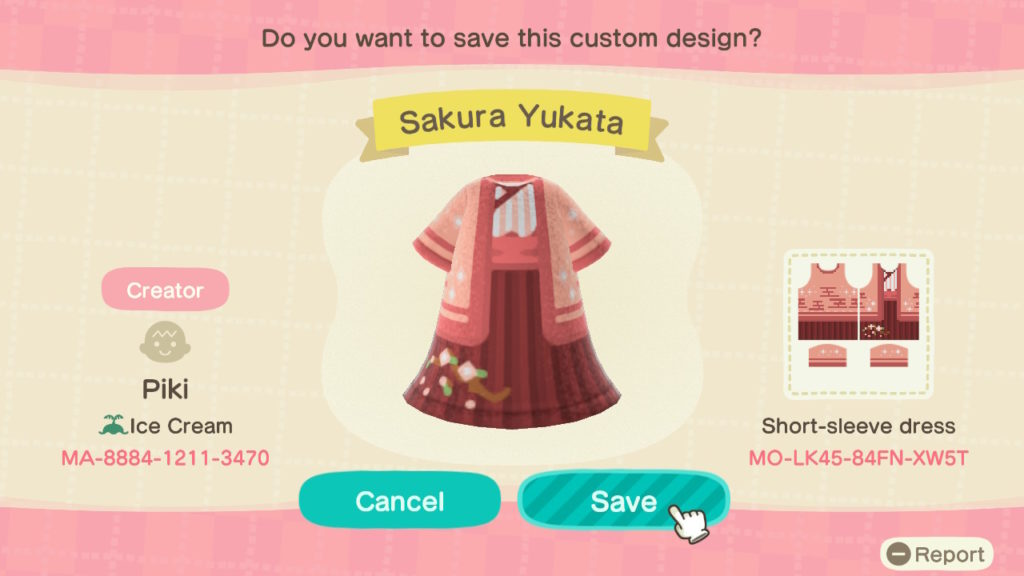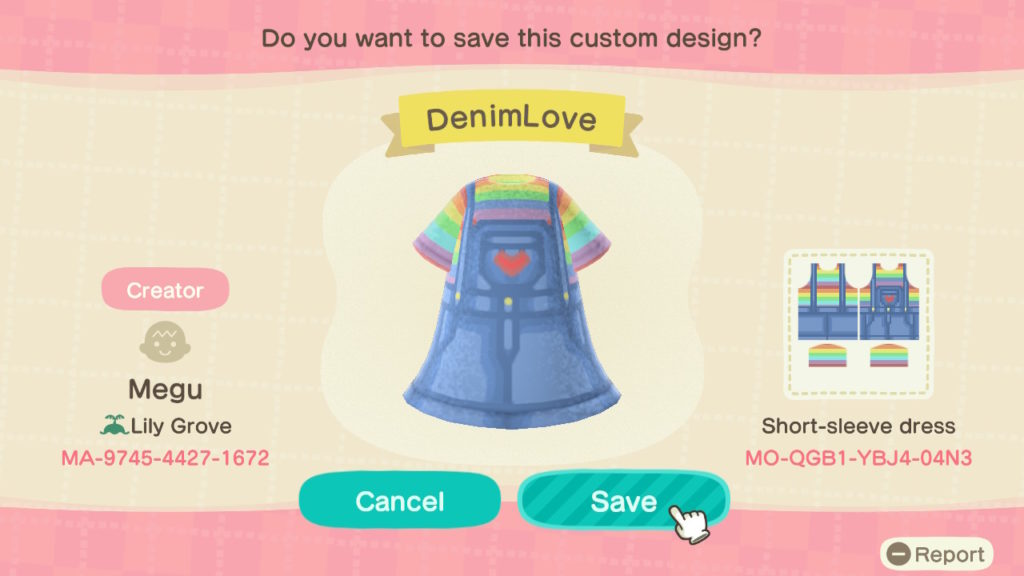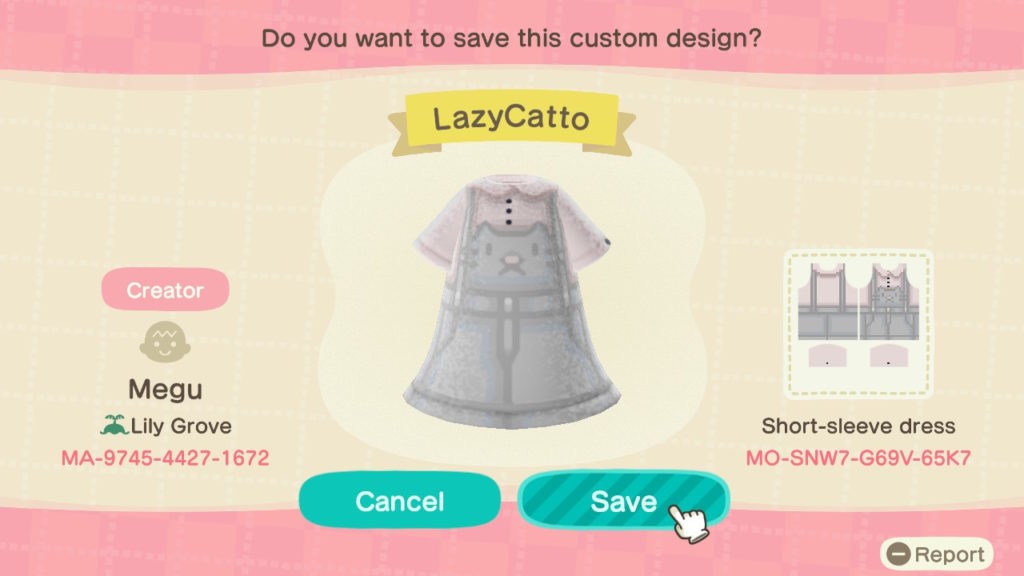 Princess Peach & Princess Daisy Dresses