Every Animal Crossing fan in the world is looking closely at what Nintendo is doing now days. While every major Nintendo franchise has been confirmed to come to, Switch – like Metroid, Pikmin 4, and Smash Bros. Animal Crossing remains to be the odd one out.
As normally we wouldn't cover " fake news " or rumors where we have no reason to believe it could actually be true, we feel so desperate that we wanted to share a screenshot that was leaked earlier today. Presumably the leaker wants us to believe we are looking at an early Animal Crossing Switch Game. Though it is almost sure to be fake. Take a look for yourself below.
However, what is interesting about this is. In the past when rumors start building up, there is almost always an official announcement to follow. For example Smash Bros rumors and trademarks have been leaked and renewed over the past few months, up until Nintendo finally announced the game.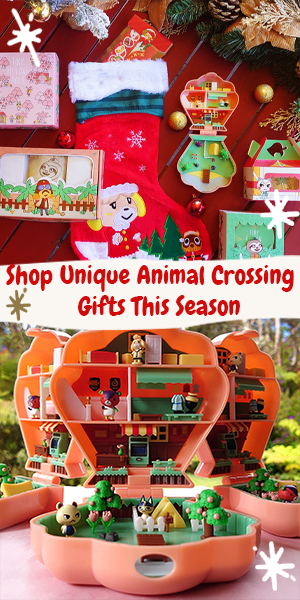 Trademarks for Animal Crossing have been renewed recently, and the timeframe to this years E3 would match up from the Smash Bros Trademark renewal date, to the actual announcement of the game.
Nintendo has recently started working on changing the Animal Crossing website as well, in case you missed it check it out here. There have also been rumors saying that Animal Crossing Switch is expected to focus on Urban Life. All of this should be taken with a grain of salt, but one thing is sure, something is happening around the Animal Crossing franchise, and after all Reggie has said multiple times all major Nintendo IPs will see a Switch release eventually. Nintendo – please just tell us Animal Crossing is coming, thank you. 🙂
While the screenshot is most likely fake, we do think it looks cute! If you need something to tie you over, check out some adorable Animal Crossing Merchandise here.