The adorable life sim about running a cat cafe just got bigger and cuter!
For those that may missed it, Calico is a super cute indie game about magical girls that get to run their very own cafe for kitties. The charming aesthetic and chill pace make this one relaxing sim title that is always a joy to explore. The game becomes even more joyous with every wonderful update that the devs have released since the games launch.
The game is currently available through the Nintendo eShop for the Switch and PC via Steam, where it costs just $11.99. Now that the game is getting its third big bug fix/update since release, one can't help but get the feeling that there has never been a better time to try out Calico on Nintendo Switch (or Steam, if that's your thing). Below you can see a trailer for the game, as well as a detailed list of all the changes that were introduced in this update.
Update 1.04 patch notes.
Feature Updates
⦁ Added a few more masculine faces in the character creator.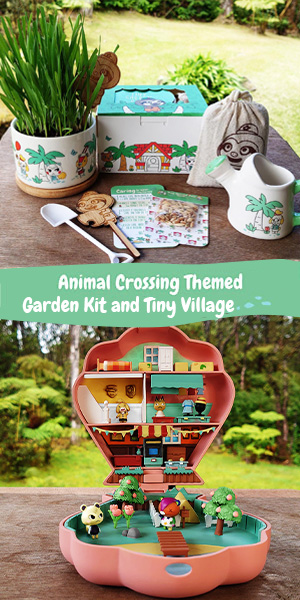 ⦁ Split animal journal list into areas making it easier to find them all.
⦁ Improved the color palette.
⦁ Added Page-up and Page-down controls to animal journal to make selection faster.
Bug Fixes
⦁ Fixed hat position on raccoons and ferrets.
⦁ Fixed player being able to pick up the animal they are riding in certain circumstances.
⦁ Fixed base eye color and eye design color being swapped.
⦁ Fixed another cause of NPCs getting stuck at the cafe gate.
⦁ Possible fix for NPCs floating around stuck in sitting animation.
⦁ Fixed Gabby not accepting Snow Dog.
⦁ Fixed Murphy's model to match real life Murphy.
⦁ Fixed animal command menu not highlighting when used repeatedly.
⦁ Fixed credits-cat spawning off-center.
⦁ Fixed Daisy's house having no collisions.
⦁ One possible fix to a rare clothes-disappearing bug implemented.
⦁ Fixed stores resetting their stock if you buy all items.
Miscellaneous
⦁ Improved performance on lowest PC settings.
⦁ Adjusted Forest Spirit Cat and Bootes to look more distinct from one another.
⦁ Changed broom sound and removed bunny sounds.
⦁ Reduced stutter and lag from spinning camera and when loading into new areas.
⦁ Changed face customization list to be more intuitive.
Calico Trailer
More info
For more information about Calico, you can check out my coverage here.
For more adorable life sim games, check out my coverage of Coral Island.