Fish, Farm, Play With Animals, and Uncover Secrets
Big Farm Story is a charming farming simulator where you can customize your character and escape the hustle and bustle of city life to Grandpa's beautiful farm. However, when you arrive, you find that the buildings are crumbling, the fields are overgrown, and Grandpa is nowhere to be found. You take it upon yourself to search for him, but in the meantime, you can start building the farm of your dreams!
Work hard to rebuild the derelict farm and harvest a variety of crops. Restore the chicken coop and befriend some chickens. Renovate the barn to get cows, llamas, and goats. You'll even get to have adorable little ducks! Play with your cute farm friends, as well as the fluffy little dog companion who will follow you everywhere you go.
Refurbish the farmhouse with fun decorations, paints, and different flooring options. Make it into your dream home. Take some time to get to know the friendly residents in the nearby village too. Complete tasks for them using items you've harvested from the farm, resources you've collected around the map, and items you've crafted from materials you have. Each NPC has a unique personality and exciting stories to share with you.
Don't forget to go collect mushrooms, fish, or cook meals too. Big Farm Story offers quite a bit of fun options to fill your days! And if that's not enough, you can meet up on your friend's farm to help them out. Or, play local co-op with a friend where one of you controls the game's character and one controls the little dog companion.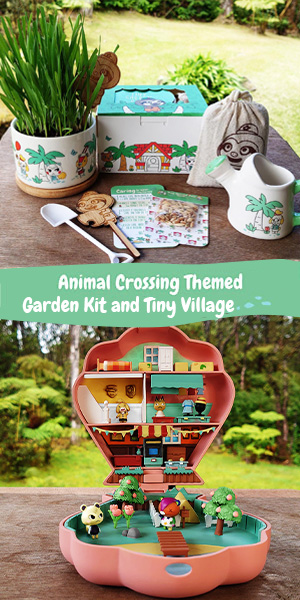 Available Now!
The adorable Big Farm Story is currently available on Steam. It's also 30% off until May 29th. It also has 5 different DLC packs available, which are also on sale right now!
Want more cute farming sims? Checkout Roots of Pacha, Wylde Flowers, or Fields of Mistria!