Thanks to Crytivo for a chance to play this game!

Roots of Pacha is an absolutely adorable farming and life simulation game by developer Soda Den and publisher Crytivo. Players get to customize their very own character and be a member of a thriving stone age community. Discover ideas to improve the village, grow and harvest crops from seeds you find in the wild, befriend a variety of cute animals, get to know your fellow tribes mates, and much more.
Build Useful Tools and Meaningful Relationships
There's no doubt that Stardew Valley really rocketed the farming and life sim genre into the limelight, though we can't forget Harvest Moon in that either. There's nothing more relaxing than taking control of your life and just farming the days away, after all. Following the success of both games, it's only natural that more and more farm and life sims popped up to fulfill the desires of players, and not all are made equal. Then there's the charming Roots of Pacha.
Set in a stone age where technology is rudimentary, you get to explore new ideas and invent new tools with the help of your fellow villagers. Discover the "solar dryer" for drying meats, fruits, and veggies, as well as the "smoker" to cook fish and meats. Or simply go to the kitchen and whip up a tasty salad or flavorful soup.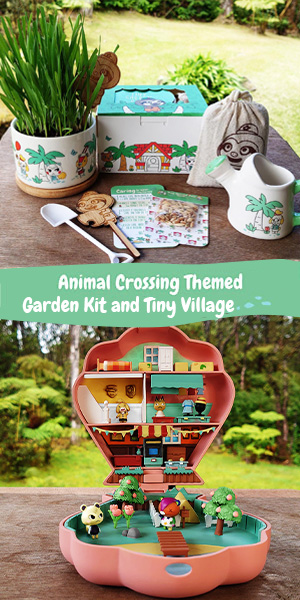 Of course, you get to befriend your fellow tribe mates, as well as romance some of the men and women. Deliver different gifts to discover each person's likes and dislikes. Increase your relationship levels to unlock cute cut scenes, as well as the ability to dance with others as a sign of friendship. It's a wholesome system of interactions with a cast of characters featuring a variety of personalities and quirks. 
Farming, Animal Husbandry, and Fishing
What I truly enjoy about Roots of Pacha is the farming and the animal husbandry. Your grandfather shows you how to farm, then leaves it all to you. It's your job to explore to collect seasonal seeds from wild crops. Those seeds can then be planted and eventually harvested. What I find really fun is that the whole thing is a blank slate. In Stardew Valley, the time it takes for a crop to grow is readily displayed, but here you don't know. Each time you harvest a crop, your knowledge level about that crop increases, unlocking information like how long a crop grows. It adds a really fun bit of discovery to the game.
As for animals, you also find those in the wild while exploring. Using your flute, you play a short rhythm mini game to build a friendship with the animal. It takes a few days to tame an animal, but once you do, you can invite them to live in an animal hut in the village. Some animals are strictly pets and can live in your hut with you. The animals who live in the animal huts can produce various products like milk, eggs, and fur that can be used in food recipes or crafting items.
Roots of Pacha also has fishing, and I thoroughly enjoy it. Instead of trying to line up a bar with a a fish, you hover over the shadows of fish. Wait as the bar fills up and turns into "Catch now!" to successfully catch a fish. You can attempt to catch before that message appears, but risk losing the fish to your hastiness. This mini game allows for a relaxing fishing experience, I think, and I much prefer it to  other fishing systems.
Final Thoughts
I don't want to spoil everything as it's worth it to play and discover your own, but Roots of Pacha has so much to offer. It's not solely on the player to contribute and build up the village, which my be my favorite part. Improvements aren't strictly on you to make, as it should be! Looking at you, Animal Crossing.
After certain amounts of Clan Prosperity are reached, villagers will complete beautification projects that really make the village feel alive and lived in. There's also a cave system to mine in that holds some fun secrets and puzzling mysteries. Being able to decorate your hut and farm are absolutely a plus, too
Overall, Roots of Pacha takes common farming sim elements that people love, but improves them. Not to mention, there's multiplayer, so you can play solo or with friends. It's an adorable game with beautiful scenery and amusing activities. I'd recommend it to anyone looking for another farm and life sim to add to their library.

I give this game: 
Roots of Pacha is available on Steam now.
For more farming sim fun, check out Clouzy, Wylde Flowers, or this list of farm sims for console.