In our last article here on this life simulation game about owning your own sushi restaurant and getting to know your customers, created by indie studio Catch & Release, we had mentioned that the crafting mechanics were getting an overhaul. Now when you make your sushi, the flavor, richness, and complexity will change when you switch ingredients. With the most recent Patreon post, Matthew Taylor goes into details with the revamped Customer I.D. card and the "Mood" section.
Customer I.D. Card
As stated, "All of these changes are in an effort to make furniture, food, and customer interactions (both with you the player and with other customers and the environment) as meaningful and interesting as possible." See below for everything that will affect your customers' moods and expectations when visiting your sushi restaurant. We're also loving the wicked name of this wizard character if you catch our drift.
Comfort
Has the customer been standing for a long time waiting for a seat? You'll see their comfort level fall steadily. Look for some comfy furniture when you're shopping in town. Customers will be thankful!
Environment
Although the act of expressing yourself through customizing the restaurant's interior is already fun, knowing that your customers appreciate the carefully crafted ambiance is a big plus.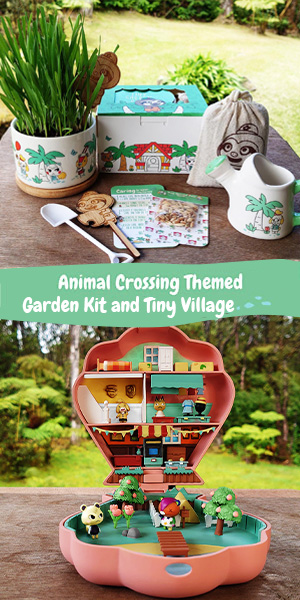 Fun
In Rolling Hills, you serve a wide variety of customers. That includes children (and playful adults) who value having fun and being entertained. The most obvious examples here are music coming through a jukebox or a pinball machine in your waiting area, but even chatting with customers and serving extravagant dishes can make things more fun for your clientele.
Food
Saved the best for last! Managing a customer's hunger is your #1 priority in Rolling Hills. Richer dishes will fill this bar even faster, so keep this in mind when crafting your next masterpiece!
Mood
This combines all of the previous stats, weighing food a little more heavily than the rest (it is a restaurant, after all) so that you can see at-a-glance how your customer is feeling. 
Appetite and Budget
They are similar in that they determine how much a customer can consume. When a customer has a full belly or an empty wallet, it's time for the check!
Expectations
These are kind of like the customer's difficulty level. The reason we display each subcategory is because different customers expect different things. The Caveman character won't be too concerned about the ambiance of the restaurant, but he'll have high expectations when it comes to food. After all, he's used to the freshest ingredients possible!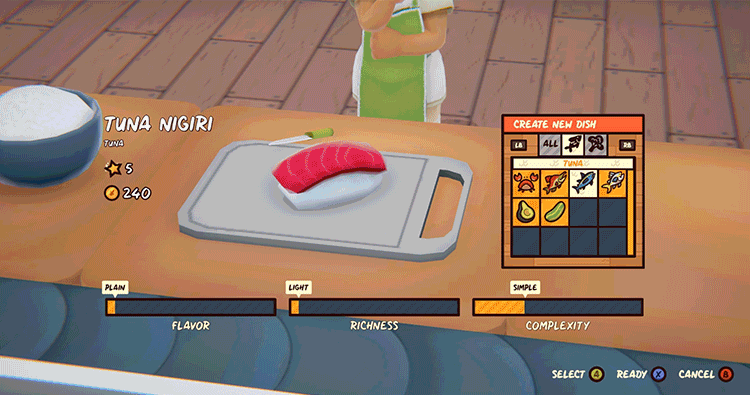 The developer has noted that there is an "Info" and "More" screen where the former is a summary screen with all the things you'll want quick access to, and the latter is a secret for now which you'll unlock as you level up the customer. We're definitely looking forward to trying this game out on either Steam or through the PlayStation Store whenever it releases!