"The three themes of Animal Crossing: family, friendship, and community" – Katsuya Eguchi (The "Father" of Animal Crossing")
PAX East 2019 was last weekend and on Sunday there was an Animal Crossing panel. The panel was called "18 Years of Animal Crossing: A Look Back" and was run by 3 members of Nintendo-Insider.
This Panel Included:
A walk through the history of AC starting from the original game on N64 and through the ones on 3DS, WiiU, and Mobile
A general love fest for the series
Fun, unnecessary speculation about the upcoming Switch Game
What is Animal Crossing?
The panel began with an explanation of the people running the panel and a brief description of what the Animal Crossing game entails.
During the explanation of the series, they mentioned the colorful cast of characters and it instantly felt like a walk down memory lane. Talking about how Tom Nook gives out no interest loans to the players and how he should be respected more. K.K. Slider and how people sometimes time travel to catch his show because it's just that important.
The Timeline of Animal Crossing
At about 16 minutes into the panel, it became really interesting. They delved into the timeline of Animal Crossing with in-depth information about the series: how many copies sold, localization info, new content in each version, the more technical information (like how GameCube had the first e-reader cartridge). It was also very interesting to see the trailer for each game one after the other to see how it has evolved over the years.
The Future of Animal Crossing
At 47 minutes, the panel goes into the future of Animal Crossing regarding the 2019 Switch release.
Listed below is the speculation discussed at the panel. Please note, these are theories and not official information regarding the 2019 game:
It'll be a huge step up from New Leaf. Rather than being an upgrade of New Leaf, it'll be a complete overhaul of the game.
Some kind of coop with split play capabilities so you and a friend can hang out in your town together.
It'll be out this year even though some people are starting to think it won't be.
With Mario Maker 2 coming out in June and Pokemon coming out during Christmas, Fall (August/September) seems like a very likely time for the release.
E3 will most likely be the big announcement of Animal Crossing Switch and if not, it looks like it'll be pushed to 2020.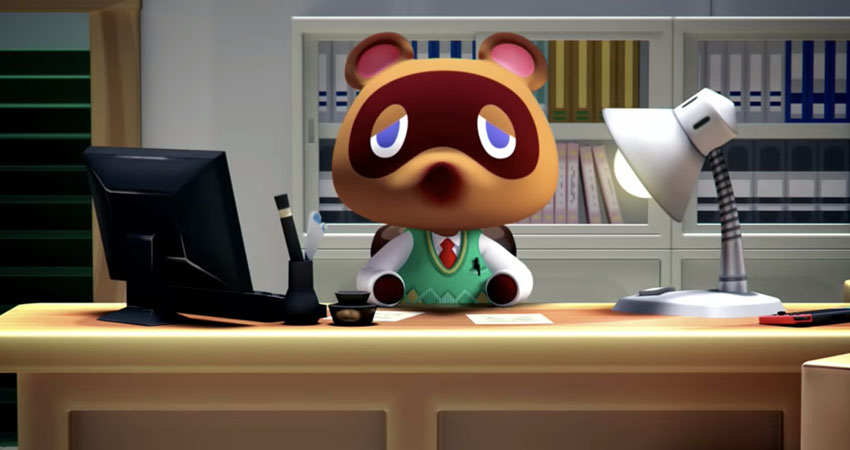 Final Thoughts
It was nice to have a walk down memory lane and hear the history of this amazing series. Here's to hoping that there will be some major announcements at E3 in June for our beloved series! Stay tuned to MyPotatoGames for more Animal Crossing Switch news. Happy Gaming!
PAX East 2019
Watch Highlight: PAX EAST 2019 – ALBATROSS THEATRE- 18 Years of Animal Crossing: A Look Back from PAX2 on www.twitch.tv