We're not even halfway through the year and the games keep on coming! There have been quite a few announcements from us of indie projects in the making or with set release dates that you may have forgotten. We at myPotatoGames have compiled a list of our favorite games and most recent news with their dates and platforms so you can mark them on your calendars!
If you haven't the time to play all of these wonderful titles, we've narrowed them done by categories so you can decide what you like the most in your games. Most games will fit in multiple categories but we've let you know where the main focus seems to lie.
Games for Cat Lovers
We wanted to emphasize that there will be games where you can either be a cat or pet and play with cats. Most games below are about farming and exploring but cats will always get a special mention from us!
Games that are Remakes or Switch Ports
Many games are either being remade/remastered or simply being ported to the Nintendo Switch which is definitely still exciting. Rune Factory 4 Special for example was originally on the Nintendo 3DS and will be getting the new addition of the Newlywed Mode. Click on the links in the titles for more.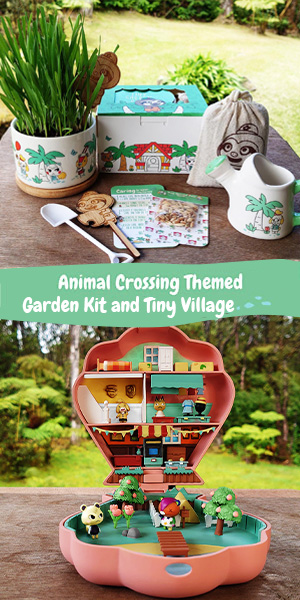 Games for Zelda Fans
The Legend of Zelda may not be getting a new core game anytime soon but there are still great things in store with the series! Link's Awakening, a remaster from the original Game Boy game, looks quite charming, and the Cadence of Hyrule spin-off is an interesting choice for a mash-up. Tunic, has a cute lovable fox that looks like Link and was heavily inspired by the series.
Games with Monster/Creature Pets
If your favorite part about farming games are raising the animals or you like to be able to capture or befriend monsters/creatures, then these games are for you! In Ooblets, you get to actually "grow" said creatures in your garden.
Games for Animal Crossing Fans
What makes an Animal Crossing game so great is all of its features combined with customization, decorating, and performing daily activities. However, what really stands out is its socializing aspect. In these games you will be able to interact with all of the townsfolk and make new friends!
Littlewood – May 2019 – PC and Nintendo Switch
Sunvale – TBD 2020 – PC, Linux, Mac, and potential for consoles
Hokko Life – TBD – PC and potential for Switch and mobile
Games with Crafting/Building & Exploration
You might enjoy being able to build or create objects with items you have found by foraging and traversing wondrous landscapes. If so, check out the games below.
Games with a Large Focus on Farming
These games offer many things to do on your farmstead with crops and animals to care for. These are games similar to the ones we all love; Harvest Moon and Story of Seasons. However, Atomicrops has added the use of guns and fighting off mutants in your gardens so click below for details.
Games with Platforming or Puzzles
Platform games have a lot of precisely-timed jumps and puzzles to solve to progress further in the levels. From Etherborn's anti-gravity mechanic, to Super Mario Maker 2's ability to create your own courses, these games all offer more than your average games in the genre.
Games with Unique Twists
It's a little harder to describe these games as they have combined elements and genres together to form quite a unique gaming experience. Untitled Goose Game is one such game where you play as an annoying goose, and sneak up and play mean tricks on villagers.
Hopefully you have found this guide helpful and don't forget to click on the links provided for more information on every game. Stay tuned as we announce more new and exciting games coming our way!