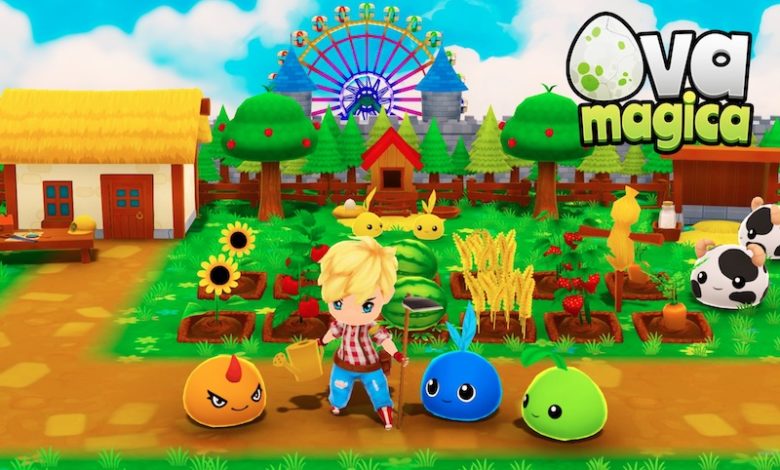 Sign up now to be a part of the development of this super cure indie game!
For those that don't know yet, Ova Magica is a super cute indie game that combines a few of my favorite genres; farming sim, life sim, adventure RPG, and even creature collection!
Given all the amazing features listed above, it comes as no surprise that the developer, who goes by Claudia, has mentioned taking inspiration some of my favorite games of all time; Harvest Moon, Pokemon, Azure Dreams, Stardew Valley and Grandia.

We can expect to see many other features from our favorite classic titles, like bug catching, fishing, seasons and weather effects, shooting stars on beautiful nights, and even dating and relationships.
For more information on the game, you can check out my original coverage here.
Ova Magica Reveal Trailer
Be a part of development.
Currently, the kickstarter campaign is just in sign-ups. This will give the developer an idea as to how to properly structure the event before going live.
Remember, not only are you helping the game become everything it can be, you will also get some goodies in return as a thank you for your patronage (as if helping an amazing game be developed wasn't enough reward). Be sure to sign up now so that you are notified as soon as the campaign goes live.
To stay up to date with what is going on with development, be sure to follow the developer on Twitter.
For more great farming games with a creature collection twist, check out my coverage of Ooblets.