Take your gaming to the next level with these awesome Nintendo Switch Accessories
Close followers of myPotatoGames already know that we do our best to cover what's important to gamers. Not just the hottest news about what's going on the world of charming and wholesome video games, but every facet of the gaming industry. That includes helping you find the best gear for your consoles to keep your virtual interactions as grand as possible. We recently did an article about the best accessories that you didn't know you needed, but have found a few more in the meantime that we would like to add.
Comfortable and Ergonomic Switch Grip
For those of you that prefer to play the Switch in handheld mode, this first item is for you. This grip is made to make holding on to the system just a bit more comfortable, which will certainly help to streamline the motions that can be hindered by handling this sometimes bulky console. This grip also comes with the added bonus of four thumbstick covers.
USB Type C to HDMI Digital AV Multiport Hub
Sometimes we find it necessary to pack up our Switch and bring it to a friends house (or even just to another room). This can be quite an easy think to do if you this little adapter. This little guy will function perfectly as a highly portable dock that fits right in your pocket. Take it anywhere that you take your Switch, and connect anywhere at a moments notice.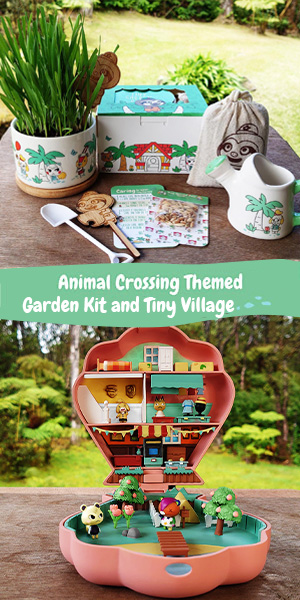 Charging Stand for Nintendo Switch
This stand is also excellent for the gamer on the go. Take it anywhere to keep your Switch in an upright and gaming position. Not mention that it will also charge will game. So there's that. Perfect for desks and tables, or generally anywhere that you're not going to be connecting to a T.V.
Tennis Racket, Joy-con Grip and Steering Wheel Combo
If you are into eSports, then these are the accessories for you. The recently released Mario Tennis Aces has been quite a joy to play, but it is made much more fun with the inclusion of joy con tennis rackets! While it may be exciting to play all your favorite racing games the old fashioned way, its always nice to mix it up a bit and throw in the challenge of taking advantage of the motion controls and attaching a steering wheel to your joy con.
Fishing Rod For Switch
It just happens that we recently did an article about all the fabulous fishing games that you can find on Nintendo Switch. Well, to truly enjoy those titles in all their glory, you're going to want to get your hands on a custom fishing rod for your console. Nothin' says "I love fishin' " like a Nintendo Switch joy-con fishin' pole.
Purple Nintendo Switch Skin
This last item we just wanted to throw in for the pure cuteness factor. Luckily, the purple skin also comes with built in comfort grips for the con's, so it fits fashion and function. Not to mention the color is absolutely adorable. For more awesome attachment's for the Nintendo Switch, keep an eye on myPotatoGames and we will keep you posted as we discover more!