We love the island life, and we love farming sims. Paradise Elsewhere is our perfect game.
Paradise Elsewhere is a currently-in-development farming sim game that captured our hearts at first glance. The game is so cute, in fact, that we felt compelled to reach out to the developer to find out all that we can about this cutest of farming sims. Keep in mind that this game is still in development, and that all details are subject to change. Paradise Elsewhere does not currently have a set release date.
myPotatoGames headquarters is located on the island of Hawaii (also known as Big Island). Any time we find a game that that shines light on the island life (like Leilani's Island), we just about go crazy. We never thought we'd find a game like Paradise Elsewhere, that combines island living with our favorite gaming genre, farming sims. Now, the developer of this awesome indie has been kind enough to answer a few questions about the game that we are just dying to know. There are lots of goodies and spoilers to be had by following the developer on Twitter, but we needed to know more!
What is Paradise Elsewhere?
With inspiration coming from such titles as our go-to favorites like Animal Crossing and Stardew Valley, Paradise Elsewhere certainly looks to be an excellent installation in this rapidly growing genre. The developer, Chris, also mentioned being influenced by some games from his past, classics like Chrono Trigger, Zelda, Harvest Moon and Secret of Mana.
There will be mining, farming, active weather and even a couple helpful cat-people ready to sell you goodies they've found in their travels. In Paradise Elsewhere, you will play as the survivor of boat wreck caused by terrible storm. The game starts out with you being washed ashore a mysterious island, and beginning the struggle for survival. You will get to create and customize your character to your liking, including but not limited to two body types, custom hair style/color and more.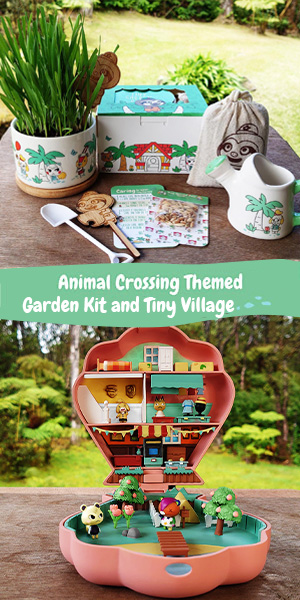 Chris informed us that the game begins in a current day real world, but quickly turns into land of magic and wonder. The ultimate goal will be entirely up to the player. Will you concentrate solely on making a wondrous and self sustaining farm of epic glory, or will you take the time and put in the maximum effort to discover everything that lies in the shadows of this mystical island. One feature that we were especially attracted to was the inclusion/look of the tropical plants that are part of the agricultural options.
When asked what was his favorite unique aspect of the game, Chris responded " I really want to create an immersive environment, with a feeling of being drawn into a different world filled with living critters and deep overgrown forests and magic too. Hopefully a lot of little secrets to discover". Paradise Elsewhere is already shaping up to be an excellent addition to our favorites list here at myPotatoGames. Chris also mentioned that the game will be released initially on PC, but that he would like to bring it to console in the future.
Keep up with Chris and his awesome game!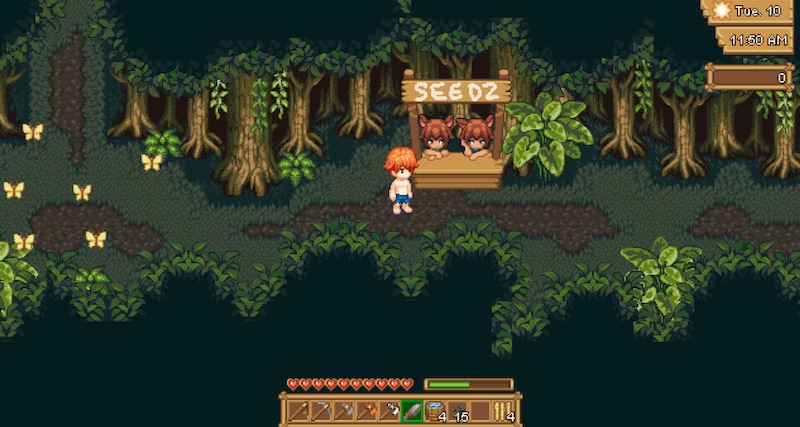 If you would like to find out more, as well as stay on top of things regarding Paradise Elsewhere, you can follow the game on Discord. If you are truly enamored and wish to be a real part of helping this game become everything it can be, you can support the game on Patreon!