So January is over and February is approaching. With January being a relatively slow month for gaming, many people may be looking for that perfect title to get their year going with some new games. While we may not be spoiled for major releases overall, there's a number of ports, indie games, and other smaller games to look forward to, this month. We haven't done one of these in a while, but here's our February 2018 preview!
Most of the titles below are for the Nintendo Switch, but there are other games coming out that we figured we should highlight. We'll be tackling them in release order and giving a quick description of each one. So with that, let's get started!
Early February
Sky Force Reloaded (Feb 1st) – This mobile-app-gone-console, top-down, vertical-scrolling shooter has already made it to other systems. Now, it's making its way to the Nintendo Switch! If games like Xevious or Ikaruga are your cup of tea, this might be one game to check out. (Launching on Switch; already on Xbox One, PS4, PC, iOS, and Android)
Night in the Woods (Feb 1st) – This indie hit from last year sees you exploring a town that has seen better days and trying to work out its secrets. It's an emotional journey led by a group of older teens with nowhere else to go. February 1st marks the launch of this title on the Nintendo Switch. We have more on that in this article. (Launching on Switch; already on Xbox One, PS4, and PC)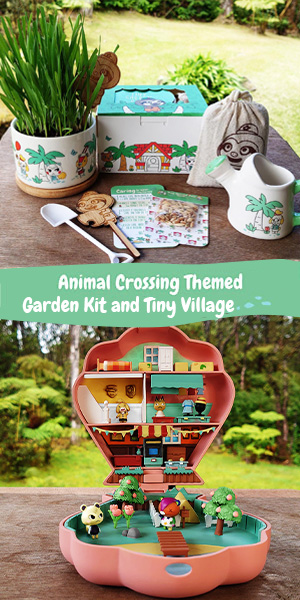 We Were Here Too (Feb 2nd) – This game is a follow-up on free-to-play pilot from a year ago, We Were Here. The sequel (a chapter 2, of sorts), is an asymmetrical co-op puzzle game in which two players can solve puzzles by communicating via a walkie talkie. The two players must find a way to rescue each other. The original can be found here and played for free. (PC only)
Shadow of the Colossus (Feb 6th) – This remaster of one of Team Ico's biggest successes is finally coming out. Climb massive behemoths in a quest to save someone you hold dear. This beautiful and thought-provoking game is worth it for anyone who sees games as art. (PS4 only – get it here)
Octogeddon (Feb 8th) – From the creator of Plants Vs. Zombies comes an absolutely absurd arcade-style game about a colossal self-genetically-mutating octopus that has taken it upon itself to destroy landmarks of every nation. You play the titanic octopus by rotating him left and right so that his tentacles block incoming threats. (PC only)
Dragon Quest Builders (Feb 9th) – Dragon Quest Builders is an interesting side step for the series, giving players freedom to build a world Minecraft style. We have an article about that here, featuring the trailer for the game, if you want to know more. Get your copy right here.
Mid February
Monster Energy Supercross: The Official Video Game (Feb 13th) – Ever wanted to race dirt bikes? Well, here's your chance. Gameplay in the video below, if you want to see it in action. (Switch, Xbox One, PS4, and PC – Get it here)
Owlboy (Feb 13th) – This indie adventure sees you playing as Otis, a young owlboy with the ability to fly and not much else. Using a cast of supporting characters, Otis must find his way around a series of dungeons, letting his partners do what he can't. (Switch, PS4, Xbox One; already available on PC)
Radiant Historia: Perfect Chronology (Feb 13th) – Radiant Historia is back on the 3DS with a story about a hero who will lead history down the proper path utilizing another world known as Historia. It's a JRPG, so expect it to keep you occupied for hours just to finish the main story. (3DS only)
The Longest 5 Minutes (Feb 13th) – What happens when a hero reaches the final boss only to realize he has amnesia and doesn't know how he even got here? Nippon Ichi Software brings us a tale of just that. The five minutes in which a great hero must remember everything important to him or perish on the spot. (Switch, Vita, and PC – Get it here)
Bayonetta 1+2 (Feb 16th) – Bayonetta is proving herself as a part of the Nintendo cast with ports of her two big adventures to the Switch. Control the Umbra Witch with style by completing awesome combos and utilizing her powers to punish her enemies once again. (Switch only – Get it here)
Fe (Feb 16th) – Fe is an art-driven 3D platformer title that takes place is a dark world full of dense forests. EA is publishing this game, so we'll be sure to keep a close eye on it to see how it turns out. (Switch, PS4, Xbox One, and PC)
Late February
Pac-Man Championship Edition 2 Plus (Feb 22nd) – Pac-man, everyone's favorite maze-crawling pellet muncher, is back in another trippy remix of his classic shenanigans. Make your way around brand new mazes with new challenges and even a mode that allows two players at one time! (Switch only)
Typoman (Feb 22nd) – Against all the odds, a hero emerges from the rubble. No really. The letters "H, E, R, and O) come together to form the protagonist of this off-beat, yet powerfully dark indie puzzle platformer about letters that come together to form the things they spell out is making its way to the Switch from the Wii U.  (Switch only)
De Blob 2 Remastered (Feb 27th) – De Blob 2 is a 3D platformer in which you control a blob trying to bring color back to the world. This game boasts multiplayer and co-op, so friends you invite over can enjoy with you. The remaster launches soon. (PS4, Xbox One, and PC – Get it here)
Payday 2 (Feb 27th) – Ever wanted to go on a heist? Ever wanted to be armed to the teeth? Well, in case you missed this game before, Payday 2 is coming to the Switch so you can take your bank robberies on the go. Just please don't rob any real banks. (launching on Switch; available on PC, PS4, Xbox One – Get it here)