Valentines Day is upon us, what better way to show your love than getting your loved one some cute, unique and fun Nintendo Accessories? Here is a list of what we think are some of the best Switch Accessories available right now! If your loved one, or friend is a huge Animal Crossing fan, we can't help but point out our super duper list of must have goodies any Animal Crossing fan must own.
San-X Official Kawaii Nintendo Switch Hard Case
Nintendo and San-X official licensed product hard case for the Nintendo Switch. It holds the console and even features pockets to hold up to six Nintendo Switch game cards. How cute is this case? Check it out right here.
Joy-Con Grip Kit for Nintendo Switch
These grips not only look super flashy, but they actually make the joy-con controllers more grippy, bigger and more comfortable to hold. The Ergonomic design provides superior grip and enhanced comfort. Perfect for local multiplayer games where you have to share your joy-cons! Intrugued? Check them out in all available colors right here.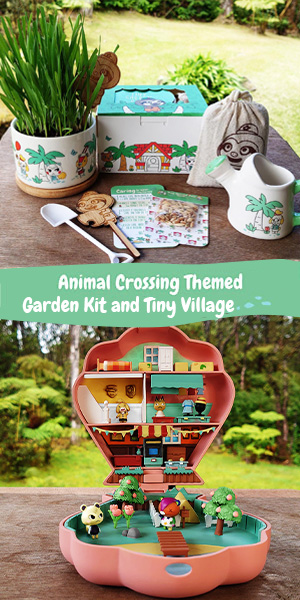 Nintendo Switch Elite Player Backpack
The Nintendo Switch Elite Player Backpack is made, for well elite players. And if you own a Nintendo Switch then this backpack should be yours! It holds everything your Switch comes with, including games, cables, and even the doc! What are you waiting for? Check it out right here.
Vanknight Vinyl Skin for Nintendo Switch
Oh my! This adorable Skin makes any Nintendo Switch stand out. There is not much more to say than, want! Get your adorable Vanknight Vinyl Decal for your Switch right here.
HORI Super Mario Odyssey Accessory
If you are a Mario fan of some sort, then this Nintendo Switch Accessory is right for you. It not only comes with an adorable case, but also some Silicone Joy-Con Grips, and decorative Analog Caps in Mario Odyssey style. If you can't wait to style your Nintendo Switch, check out the set right here.

Nintendo Switch Memory Card
Have you seen our list of all the Switch Games coming out in February? Then you know how important extending your internal memory of the Switch really is. This memory card allows you to download tons of games. And once Animal Crossing Switch comes out, you want to make sure it's installed on your Switch so you can start it up anytime, anywhere, and never have to close it out again. Get your officially licensed memory card right here.
Nintendo Switch Joy-Con
There is no better way than changing up the look of your Switch, than swapping out Joy-Cons. Luckily they come in some nifty cool colors! Check out that Neon green and Neon Pink Joy-con! Splatoon fan or not, they look amazing! ( Neon green / Neon Pink, Neon Yellow, Neon Red / Neon Blue )
SnipperClips PLUS Cut it Out Together
Wait! What? This is not an accessory you say? WELL! If you want to spend some quality time with your loved one this coming Valentines Day, then we suggest to play SnipperClips Plus Cut it Out Together. It's one of the bets, if not the best local Multiplayer Game on Switch. You will have to work together, laugh together and possibly fight with one another. But we promised it's great fun in our review. Get your copy of Snipperclips Plus with the adorable looking cartridge case right here. ( It's even on sale right now )