Nintendo is on a mission to put Animal Crossing in everyones mind in anticipation of New Horizons release next year. While it has been on my mind ever since I was first introduced to the series, the latest MyNintendo Rewards are still a wonderful reminder how adorable Animal Crossing really is.
If you happen to have a Japanese Nintendo account you may be in luck to redeem some of your valuable points you can earn through different activities such as playing Nintendo Games, finding and collecting coins on the Nintendo website and more.
The latest reward includes some super adorable Animal Crossing envelopes that can be yours for only 300 platinum points. These can be used to gift money, vouchers or simply placed as a decorative item, Take a look at the Animal Crossing Envelopes from MyNintendo Rewards below!
Animal Crossing Holiday Themed
If you want to grab up an Animal Crossing Holiday Themed Card here in the west, head over here.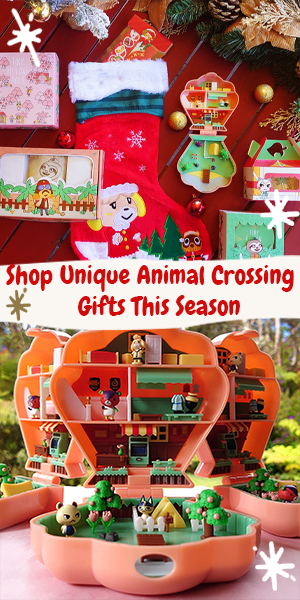 Animal Crossing Manga Series
A brand new Animal Crossing Manga series has just been announced and will start airing later this month, get all the details on the series here.
There is also still time get these adorable personalized Animal Crossing Stocking Stuffers in time for Christmas!
source: MyNintendo Rewards, via NintendoSoup