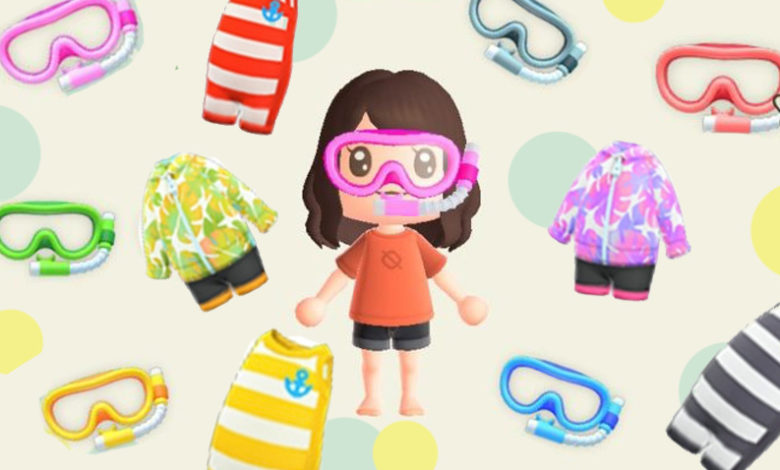 Animal Crossing
News
How To Get Different Colored Wet Suits And Snorkels In Animal Crossing New Horizons
The first part for the huge Animal Crossing New Horizons Summer Update is now live – and if you like to go diving in the ocean in style, you should check out all these super adorable snorkel, goggles and wet suit designs!
The first part of the summer update can be downloaded for free now and if you haven't yet, you should take a deep dive into this article to learn more about everything included in the first update!
Snorkels and wet suits are now available in New Horizons but like most things in this game there are many choices! Let's take a look at all the different variations and how to obtain them!
How To Get Wet Suits & All Current Known Types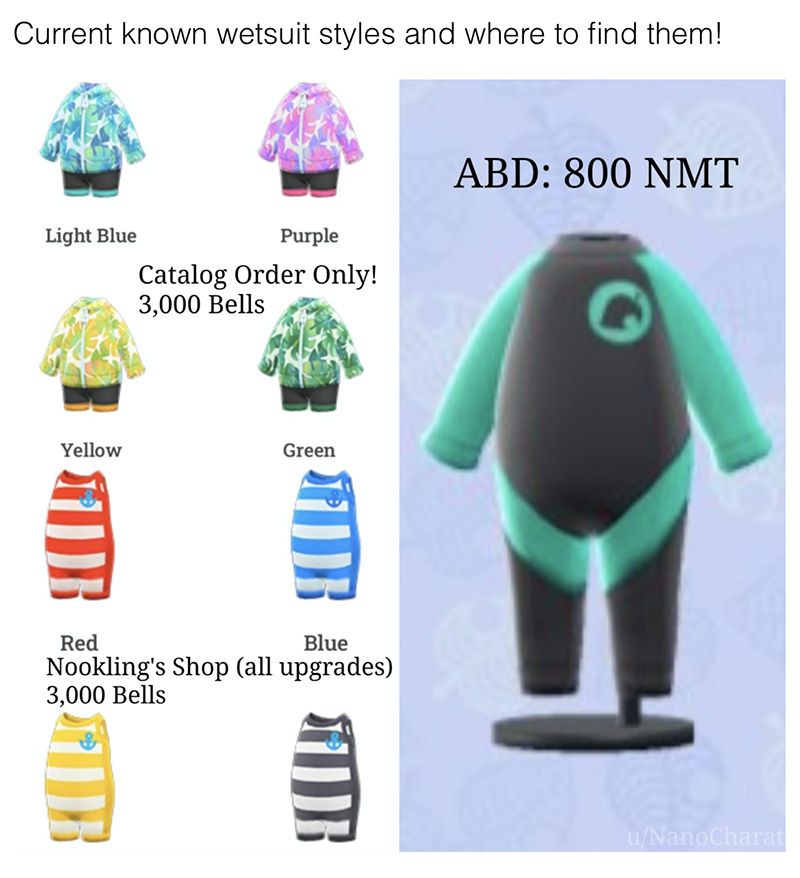 Wearing a wet suit will allow your player to enter the ocean, swim around, and to dive.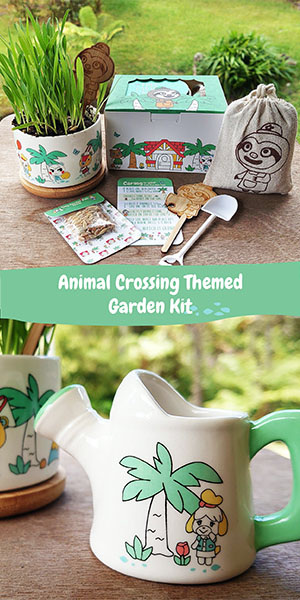 You can obtain a Horizontal Striped wet suit from Nook's Crany for 3,000 bells (they are found in the tools section of the shop). The colors of the wet suit available will vary each day. Currently, the Horizontal Striped wet suit is available in red, blue, yellow, and black.
A Leaf-Print wet suit is also available to purchase. This style also comes in four different colours, light blue, purple, yellow, and green. The suit can be ordered from the Nook Shopping catalogue for 3,000 bells.
The final type of wet suit available is the Nook Inc. wet suit. This longer-length suit can be redeemed for 800 Nook Miles at the Nook Stop terminal.
How To Get Different Colored Snorkels & Every Current Known Type
As previously mentioned, you will receive a free snorkel in your mailbox after updating your game. The color you receive appears to be random (I got pink).
The next type of snorkel is the Nook Inc. snorkel which can be obtained for 500 Nook Miles at the Nook Stop terminal.
I was initially disappointed, as after checking Nook's Cranny and the Able Sisters' store, it seemed that these two types of snorkels were the only choice you were given.
However, after a sneaky bit of time travel, I discovered that the Able Sisters stock the snorkel as an accessory, and when they do, they have a variety of colors to choose from. These include grey, red, pink, yellow, green, and blue. Therefore don't be disheartened if you're unhappy with the snorkel color you received in the mail, as you can purchase a more preferable color at the Able Sisters' store.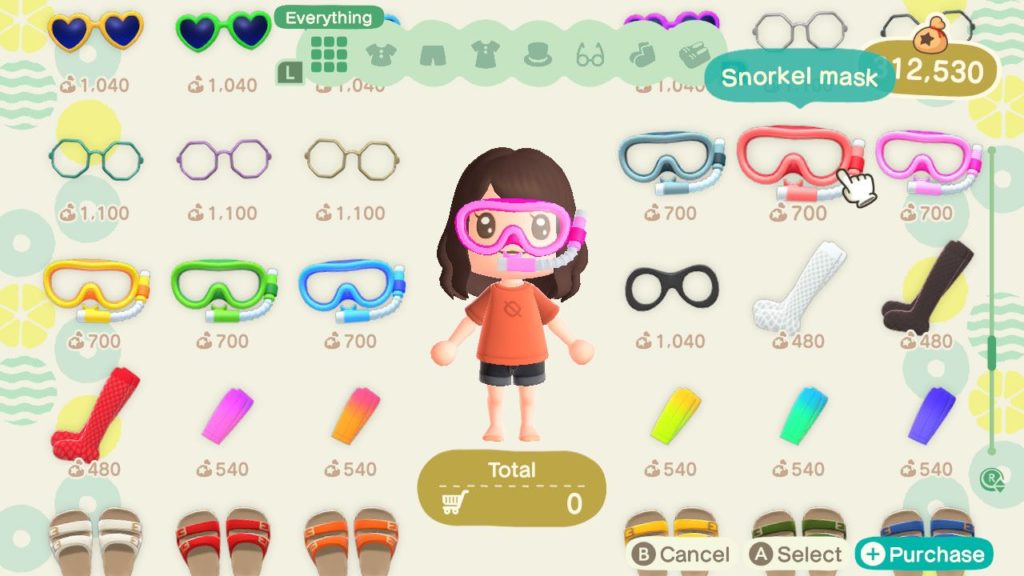 More Animal Crossing New Horizons fashion!
If you want to spend your summer days fresh and stylish, take a look at these amazing pop culture custom content designs you can grab right now!
Or right here for even more adorable clothing designs!