Indie Highlight
Let Off Steam With Locomotion – The Upcoming Puzzle Game Coming To Nintendo Switch
Locomotion is a cute railway-themed puzzle adventure game. Both the developer and publisher of the game are a small UK indie studio Polyfox. The objective is to guide a train through a variety of different worlds to reclaim your gold which has been stolen by an alien. Here's what you should know about Locomotion on Nintendo Switch.
About
Initially released on Steam on  May 10, 2019, Locomotion has received positive reviews and holds an 8/10 rating on Steam. It is currently on sale with a 20% discount until July 9th. You can purchase it here.
Featuring 52 increasingly difficult levels, you must guide your train to the exit of each level, whilst also collecting gold, solving perplexing puzzles, and avoiding along the way.
Features
Guide your train through 52 levels that increase in difficulty. The levels divide into 4 worlds, each with different themes.
Reclaim the stolen gold hidden within each level to help the frantic train conductor.
Safetly navigate your train to each exit whilst encountering mechanisms, dangers, and inconveniences. Examples include lifts, switches, pressure plates, magnets, fans, crumbling blocks, exploding carriages, plus more, as you 'make tracks' through the game.
Experience awesome isometric views and a distinct and dynamic soundtrack that changes throughout the game.
Whilst exploring the assortment of levels and worlds, untangle a story of loss, revenge, and of course, unidentified flying objects.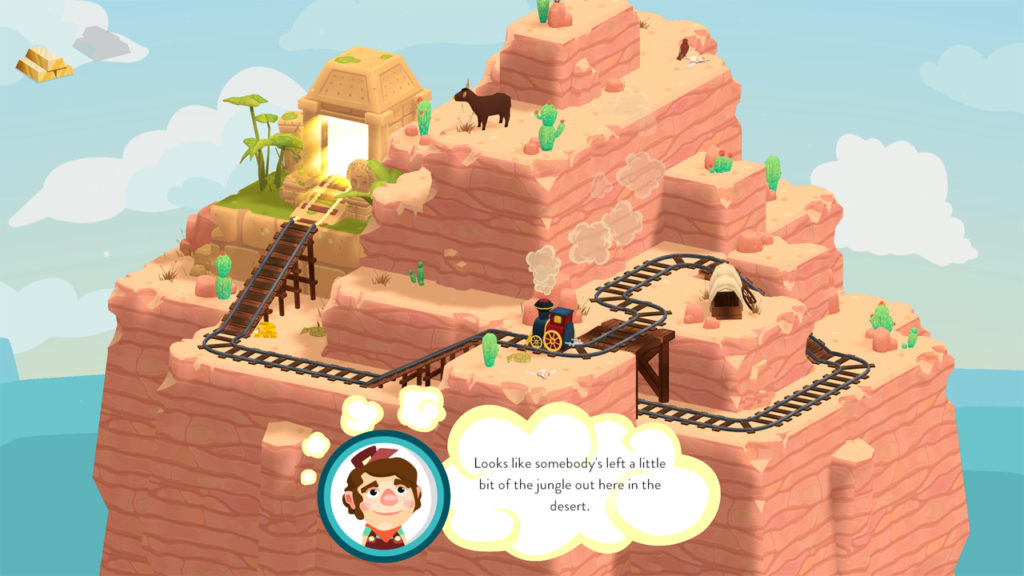 The family-friendly game will cost $10.99, and releases on the Switch eShop on July 30th 2020. You can find out more information about the game as well as pre-order it here.