Gyroids have always been a fun addition to many Animal Crossing games and often been a fans favorite thing to collect – now they make a return to Animal Crossing New Horizons!
Animal Crossing New Horizons has been in our hands for some time now and Nintendo promised many more surprises will make it into the game. While the game has already so much content to keep fans entertained for years to come the team behind the game is planning more features for at least 3 more years.
According to a recent datamine Animal Crossing New Hoirzons will be getting vegetable gardening and even cooking. In addition to events and other unknown features that will be added to the game the official guide book gives a glimpse of hope at the return of Gyroids.
Gyroids may be coming back!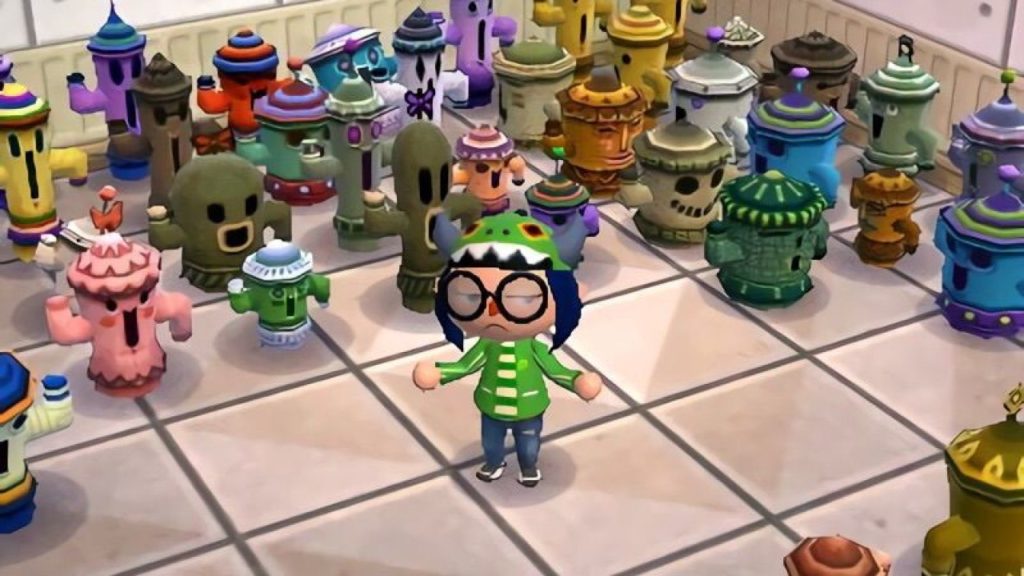 Even though Gyroids can't be collected yet, the guide book already details who we may be able to obtain them in the future.
"Did you know Gyroids appear on the ground only after it has been raining. Gyroid, on the other hand, pops up every time you need it. Does that make him a superhero?"
I am very excited that the I could start another Gyroid collection in Animal Crossing New Horizons!
Animal Crossing New Horizons Star Fragment Trees
If you haven't seen the video of the Animal Crossing New Horizons Star Fragment trees yet, you should absolutely check them out here! They are beautiful!
If you want to beautiful your home in ACNH, take a look at these custom patterns you can easily add to your game to beautify your island!